Reviewed By,
Shanmukhapriya
M-Phil, Food Science & Nutrition 
Viscous Fiber:  For reducing weight, counting the calorie intake and not bothering about the Fiber intake, we are been misled.
The popular belief, more the Fiber intake, the more it instills weight loss is not completely right. If our goal is weight loss, we need to be more specific about choosing the Fiber. 
Table of Contents:
Actually, weight loss depends on what kind of Fiber you eat. Saying so, here is it explained.
Get FREE Health Consultation Today!
What are Fibers?
Fibers are carbohydrates that cannot be digested by human gastrointestinal tracts, still, they have a significant role in our health.
Types of Fiber
1. Soluble Fiber
Soluble fiber combines with water to form a gel, for example, fibers rich foods like oats, apple or guava have incredible for a good digestive system. 
Soluble Fiber helps improve metabolism, stay healthy and lose weight whereas the insoluble Fiber acts as bulking agents that help reduce the portion size of the major meals.
2. Insoluble Fiber
Insoluble fiber is the Fiber present in whole grains and green leafy vegetables and they are not soluble in water.
Soluble and Insoluble Fiber
Soluble Fibers helps in bringing down the cholesterol.
It combines

with fats and flushes them out of the body, thus lowering the LDL (bad) cholesterol.

It

improves the Glycemic Index of diabetic patients by decreasing the absorption of glucose into the blood.

And most importantly, it is the soluble Fiber that feeds the gut bacteria in the intestine – the bacteria which keeps your digestive system healthy.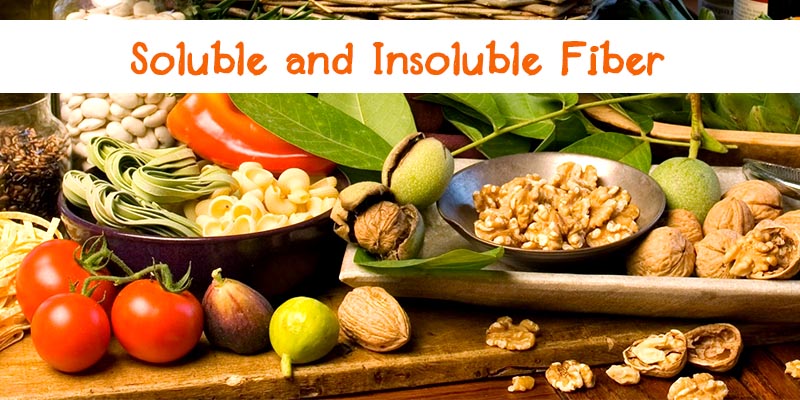 These friendly bacteria fight off inflammation by fighting against foreign bodies and repairing damaged cells. Inflammation is a strong driver of disease, including obesity.
We are not saying that the Insoluble Fiber has no health benefits; it has plenty.
Insoluble fibers help in hydrating and moving waste from the intestines thereby preventing constipation.

It is also responsible for the feeling of fullness or satiety.
Viscous Fiber and Weight Loss
Viscous Fiber is made up of complex sugar molecules such as polysaccharide compounds which are found in the walls of plant cells. These compounds include beta-glucans, mucilage, pectins, gums, and psyllium.
In the digestive system, these viscous fibers absorb water and swell to form a thick, jelly-like mass.
According to a study conducted by Cleveland Clinic, the resulting viscous substance slows down the rate at which a food is broken down and nutrients like glucose are absorbed.
In this way, it reduces the rise in glucose levels after consuming foods. And hence, a high intake of viscous fiber is linked to a low risk of developing diabetes.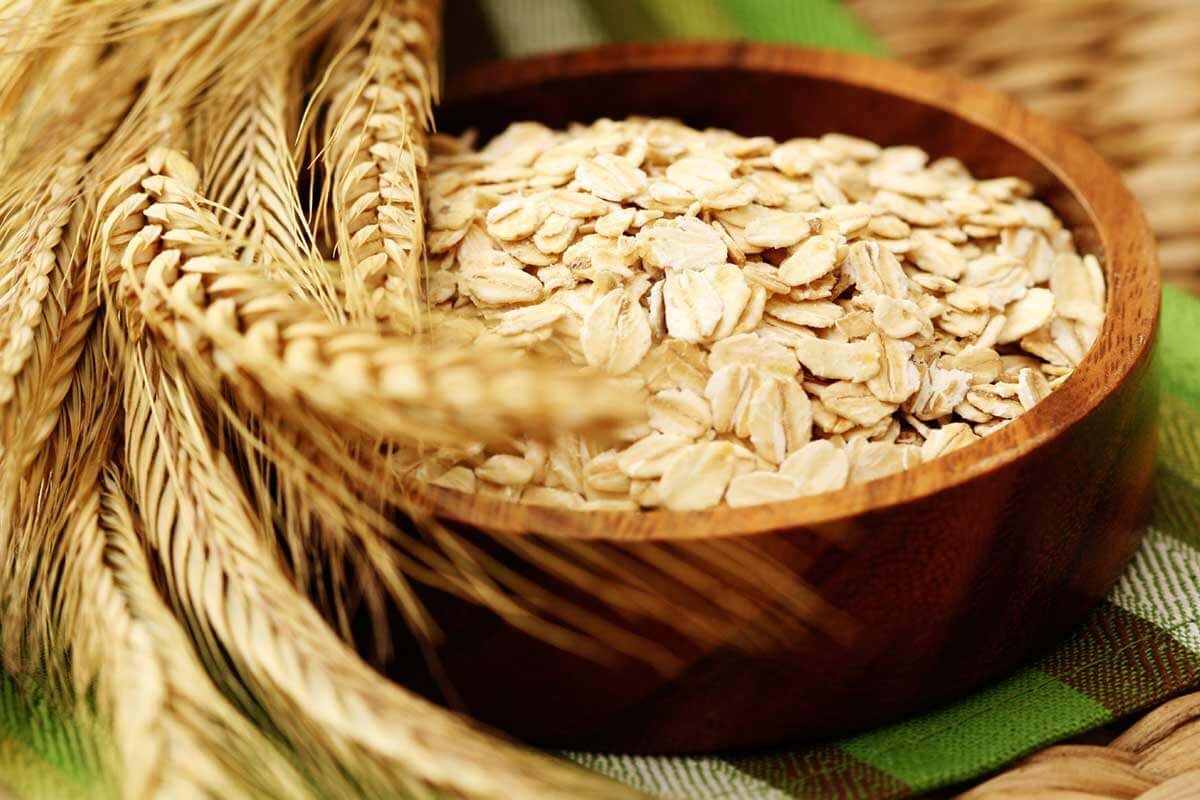 There are studies which recommend Fiber type or dose that would help reduce appetite and enhance satiety.
And we have the specific information that would possibly help in effective weight loss through Fiber diets.
A review explains how the viscosity of the Fiber plays a vital role in reducing the appetite by showing that 39% of Fiber diets helped to feel full while only 22% of the Fiber diets helped in weight loss.
The viscosity of a substance is referred to as its resistance to stress, e.g., honey has high viscosity than water. Viscous soluble Fibers form a gel-like substance that remains in the gut, thereby, increasing the time taken to digest and absorb nutrients.
Though there is no specific recommendation for daily viscous fiber intake, Nutritionists, however, advise that anything between 20-30 percent of your daily dietary fiber should be viscous fiber.
This will give us prolonged satiety and a reduced appetite. Thus, as it gives the feeling of fullness, it helps in effortless weight loss. However, low viscous Fibers do not assist in weight loss.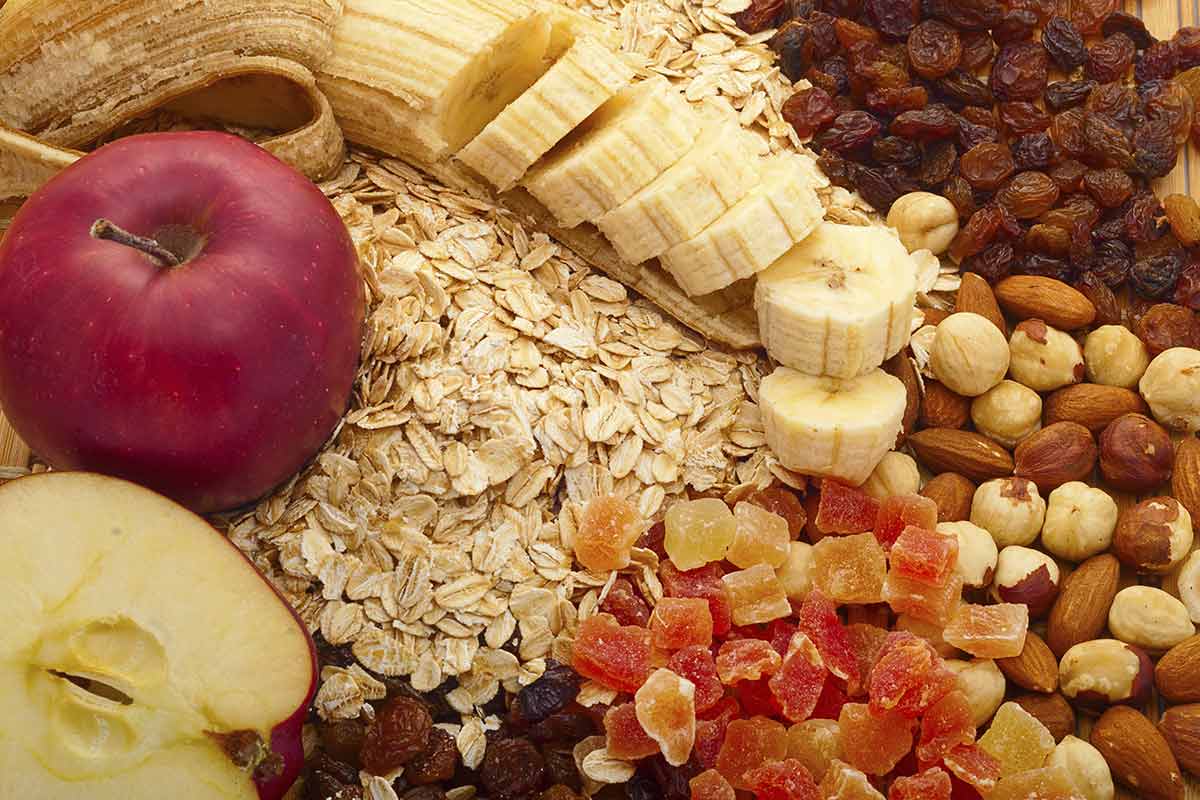 Beans, carrot, sprouts, flax seeds, orange, apple, guava, and oats are good sources of viscous Fiber.
With the recent studies negating the intake of Fiber supplements for weight loss, it is always safe to opt for natural Fiber source for all who is on a Fiber diet.
It is wise to gradually shift to high Fiber diets, as it will otherwise have side effects like diarrhea and other abdominal discomforts.
Also Read: All you need to know about Antioxidants
Get FREE Health Consultation Today!
[sc name="subscribe"]