As per ICMR (Indian Council of Medical Research) recommendations: the protein needs per day are as below:
Adults need 0.8-1 gm/kg body weight/day

Children need 1.5 gm/kg body weight/day

Pregnant & Lactating women need 1.75 gm/kg body weight/day

Professional athletes require close to 2 gram/kg body weight/day
Whey Protein
Whey Protein is a product of milk which is considered to be healthier than other proteins as it contains rich protein and other healthy nutrients.
The liquid is separated from milk and purified to yield different concentrations of whey protein. This protein supplement can be categorized into these segments: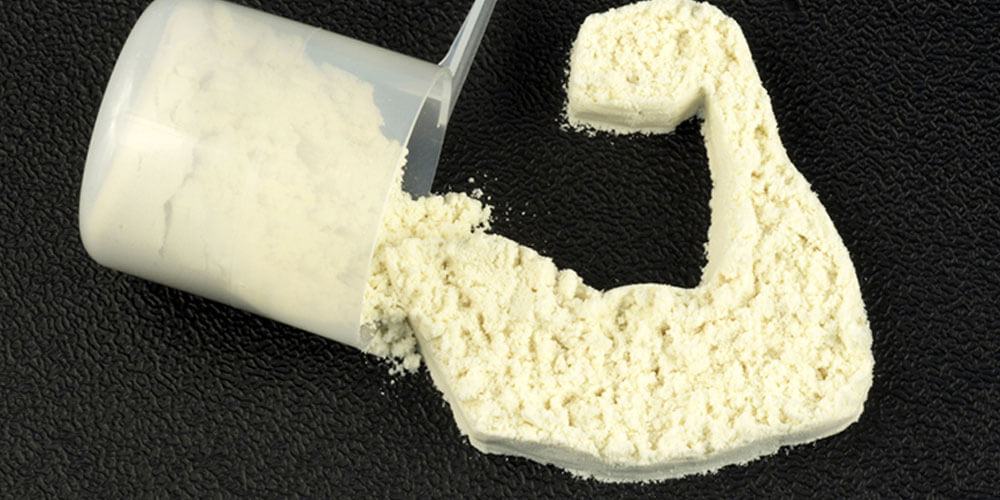 Whey Protein Powder (WPP): WPP is the most basic form of whey protein processing. Whey protein shakes do not have WPP in them.  
Whey Protein Concentrate (WPC): WPC is the most common form of protein supplement. Regular protein shakes have WPC.
Whey Protein Isolate (WPI): This is the purest with almost 90% concentrated whey protein.
WPI doesn't have considerable amounts of fat and lactose. [2]
Whey Protein For Weight Loss:
Whey protein contains amino acid called leucine with 50 – 75% higher content than common protein foods and is known to be a fast absorbing protein.
Hence, it is ideal for fat loss or weight loss without the loss of lean muscles.

Get FREE Health Consultation Today!
Whey protein manages the secretion level of hormones such as insulin, cortisol and ghrelin that causes obesity. This property of Whey protein makes it suitable weight loss"

Being a dairy product, whey protein is rich in calcium. Studies have found calcium aids in weight loss, specifically fat loss, because it reduces absorption of fat and stimulates hormones that break fat down.
Most of us know that calcium is good for bones and since whey protein powder contains calcium, it strengthens bones in our body.
Whey Protein Vs Other Protein Food
The biological value of foods, signify how better they are absorbed as proteins. The table below clears a point that whey protein powder is absorbed more readily than any of the above protein sources.
Hence it is a better source of whey protein compared to other sources like egg, chicken, fish, soybeans and likewise.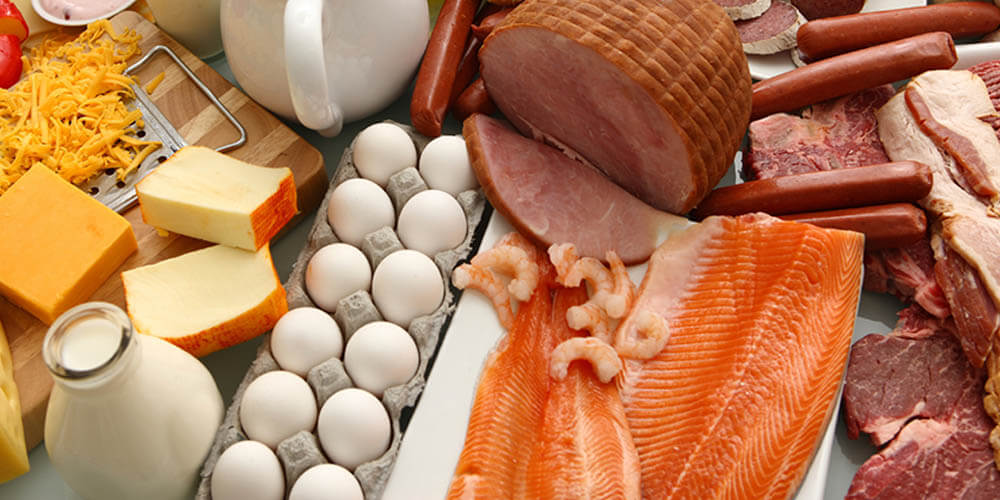 Popular protein sources with their biological values:
Monday
Tuesday
Wednesday
Thursday
Friday
Saturday
Sunday
Early Morning
A glass of Lemon Water
A glass of Detox water
A glass of Amla drink
A glass of Wheatgrass and spirulina Juice
A glass of Warm Water
A glass of Spirulina drink
A glass of water with Apple Cider Vinega
Breakfast
2 idlis/ 1 dosa +
A small bowl of sambar +
A small bowl of Red Chilli Chutney + 1 Banana/ Apple/Orange
2 Brown bread veg sandwich +
A small cup of yoghurt +
A cup of Tea + 1 Banana/ Pear / Papaya
A medium bowl of Barley Porridge /Oats + A cup of Tea
+ 1 Mango/ Jamun/Orange
1 Stuffed Muli / Cauliflower Chapathi + A glass of Almond Milk / Coldpress juice / Soy milk
A medium bowl of Oats / Cereals +
A small bowl of fresh fruits
3 Dhokla /1 jowar roti +
A small bowl of imli chutney + A small bowl of khara chutney + A glass of Carrot Juice / Fruit Smoothie

1 Dosa +
A small bowl of pumpkin sambar +
A small bowl of coriander chutney + A glass of Beetroot Juice / Bottlegourd Juice
Mid Morning
A bowl of fruit salad + A glass of warm water

A handful of assorted seeds like watermelon seeds/ chia seeds/ Pumpkin seeds / Flax Seeds + 2 glasses of warm water
A handful of assorted fibres like psyllium husk/fenugreek + 2 glasses of warm water

A handful of quinoa and chana mixture + 2 glasses of warm water
A bowl of veggie salad + A glass of warm water
A glass of tender coconut water + A handful of walnuts and apricots
A bowl of Sprouts and paneer salad + A glass of Buttermilk
Lunch
2 Missi rotis + A small bowl of Paneer makhani + A small bowl of Capsicum salad
1 small bowl Brown rice + 1 small bowl vegetable Curry + Small Baked Salmon + A small plate of veg salad
1 plater of Paneer tikka kebab + half a bowl veg Fried rice + a small bowl of Salad
1 small bowl of roasted chicken and veggie salad + 2 Wheat Rotis + A small cup of low-fat yoghurt
1 medium bowl of poha + a plater of fish fry + 1 Roti + A small bowl of salad
1 medium bowl of Steamed brown rice + A small cup of Kerala Fish + 1 small bowl of veggie salad
1 small bowl of Veg Khichdi + 1 small bowl of Veg Raitha +
2 glasses of Warm water
Snacks
Tea and 2 whole wheat low on oil khakra
1 cup Green Tea and a Cup of Steamed Corn

1 cup Green Tea
And a bowl of Sprouts chat
1 glass Fresh Strawberry smoothie + A small granala almond bar
A glass of Buttermilk and
1 khakra / khandvi
A cup of fat free, flavour-free yoghurt + 2 flax sesame ladoo
A glass of whey protein shake + A small bowl of amaranth and raisin mix

Dinner
2 Dosa + A small bowl of garlic podi + A glass of warm water
1 Ragi Roti + a small bowl of Vegetable stir fry / Corn curry+ 1 small bowl of mixed vegetable Salads

2 bajra rotis + a small bowl of Pepper dal curry/ paneer gravy
A small bowl of Tomato soup + 1 wheat roti + Small bowl of cucumber sprouts salad
1 small bowl of Veg rava Upma /semiya + A small Cup of sambhar (no protein in chutney)
2 Wheat Rotis+Curry + 1 small bowl of Mixed veg curry + quinoa veg
Salads
2 Neer Dosa + 1 small bowl of Pudina chutney + 2 pieces boiled fish /chana Salads
Post Dinner
2 glasses of warm water
A cup of fat free yoghurt
A glass of warm skimmed milk
4 almonds soaked in water
2 glasses of warm water
A glass of skimmed milk
4 almonds soaked in water
4 Health Benefits Of Whey Protein:
 1. Blood Pressure Reduction
whey protein powder shake controls blood pressure. A protein shake with whey can help prevent hypertension among adults who report high blood pressure regularly.
2. Type-2 Diabetes Control
A study where a whey protein supplement was added to the meals of patients with type-2 diabetes was found to reduce the blood sugar spike post-meal.
So people suffering from type-2 diabetes may benefit from including whey protein isolate in their diet.
3. Major Antioxidant Boost
Whey protein is rich in amino acid cysteine, which regenerates antioxidant glutathione that is helpful to prevent free-radical induced cancers.
4. Offset Cardiovascular Disease Risk
Whey protein supplementation helps prevent or reduce the risk of hypertension and diabetes. In addition, whey has also shown to improve the function of arteries, an important factor to prevent heart disease.
TruWeight's Whey Protein Drink For Weight Loss:
One of the best sources in the protein world happens to be whey protein. Possible's protein drink named Shake-a-Day employs whey protein to provide 15 grams of protein in a sachet.  
It is a creamy chocolaty drink that has the superfood whey protein and casein in an ideal combination. It is fortified with a whole host of vitamins and minerals which will give your multivitamin supplement a run for your money.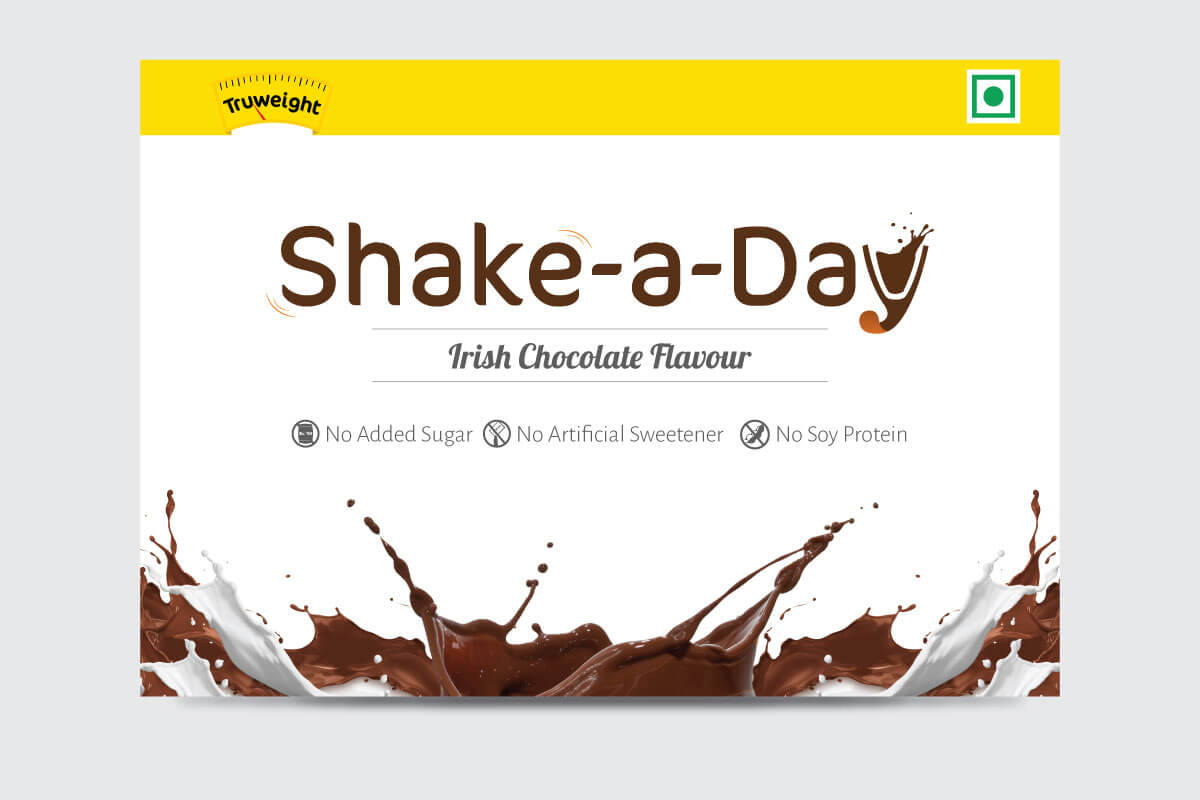 Quick Bytes

1. What are the side effects of taking whey protein?

In moderate doses, whey protein powder doesn't have any side effects. Consuming more than recommended amount of whey protein may cause stomach discomfort, gas, bloating etc .

Additionally, whey protein improves insulin response, so consuming more than recommended quantity may cause an insulin spike.

Hence, TruWeight suggests that you consult a nutritionist who will calculate your protein requirements according to your lifestyle. Opt for a free consultation from one of Possible's expert nutritionists.

2. When to consume whey protein?

Ideal times for consuming whey protein shakes are post-workout; early in the morning; as a snack before a big event or party or just before you hit the bed.

3. Does whey protein affect kidneys or other organs?

Unless you already have bad kidneys or any kidney disorder or you are looking at gulping down 2-3 bottles of whey protein in a day; you and your organs are fine.
Get FREE Health Consultation Today!