A 43-year-old homemaker Nisha Aggarwal was not just bothered with excess weight but also facing issues of arthritis, migraine, knee pain, back pain and acidity.
She was even facing issues of vitamin deficiency and taking medication for arthritis.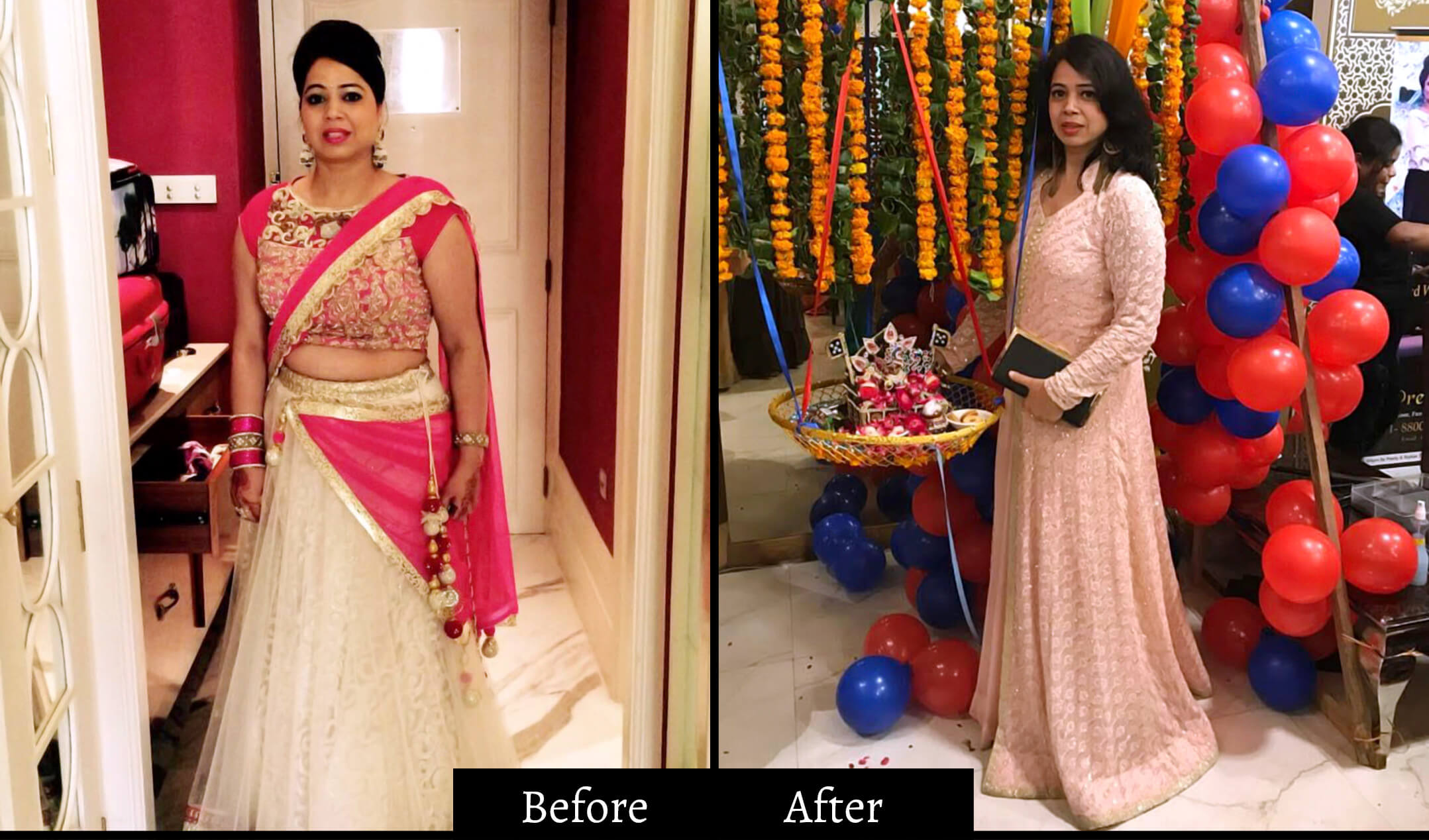 With proper guidance from a dietitian, the presence of superfoods and honestly following the diet plan, Nisha lost 9.30 kgs in 5 months. Read on to know her story in her own words.
Health status before Possible
I was facing many health issues like arthritis, migraine, knee pain, back pain, and even severe acidity. Recently, was diagnosed with vitamin deficiency but had to restrict milk consumption because of acidity issues.
I got to know about Possible through newspaper and hence, decided to join and begin my journey of weight loss and improved health.
How Possible been different from other weight loss companies?
The journey with Possible has been really good. From dedicated mentors to healthy diet plans, everything acts as a key factor to keep moving.
The service provided by my personal coach Srishti Dhupar was amazing. She is a great motivator who encouraged me whenever I was on the verge of losing hope.
She followed- up efficiently in each and every phase of the plan with so much concern.
Moreover, with the help of this program, I was successful in giving up my habit of eating junk foods. I am now eating healthy and following a healthy diet regime.
Aspects of Possible you liked the most
The best part about Possible is the 'Healthy diet plan'- It is customized with a scientific perspective. I lost 9 kgs because of the effective results bestowed upon by this healthy diet plan.
Also, the Possible app has been a great motivator. With the help of reminders, it keeps guiding me whether I am following the diet correctly or not? In fact, the feature of health score was a motivating factor to improve and do better all the time.
Moreover, the feature of the diet log is amazing as it gives you an insight about your calorie and nutrient's intake so that you can save your health scores.
Overall, it is
Superfoods + Proper diet + dietitian = Possible is Excellent
Take on Superfoods
There is not a single item in the Superfoods category that I don't like. My favorite ones are Multigrai atta, cookies, and soups.
Feeling after shedding all those extra kgs
I am very happy, more confident and healthier than ever. With the increased water intake and refreshing, glowing skin, my family is happy with the changes while my friends are all about giving compliments.
The best part is that my health status has improved with better vitamins level in the body. The condition of arthritis is now been stable after following the program.
In fact, I have started to drink milk regularly, which was earlier restricted attributing to severe acidity.
3 Tips for weight loss
Have trust and be patient to achieve results

Follow the guidelines given by your dietitian for obstruction free journey

Eat, drink, be happy and make others happy.
Next Read: