Poha Cutlet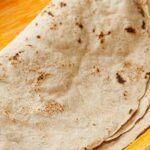 No matter how much you try and control your diet, the odd cravings will always be there. Why punish yourself when you can have something healthy? The Poha Cutlet recipe with mint chutney serves as a healthy snack and it's really easy to make. Go through the recipe to learn how to make amazing poha cutlets.
4 cup thick Poha (beaten rice)
1 cup grated carrot
1 cup boiled mashed potatoes
1 tsp chopped garlic and green chilies or as per your taste
50 gm onion
2 tbsp peas
1/4 to 1/2 tsp garam masala powder
1/2 tsp dry mango powder ((amchur))
1/2 tsp jeera powder (roasted)
1/4 tsp red chili powder
1/4 tsp turmeric powder
1 pinch sugar
1/3 tsp chopped coriander
3/4 tsp lemon juice
salt as per taste
oil for shallow fry
Method:
Wash the poha (beaten rice) in a sieve and hold it under running water for a few seconds.

Now in a bowl put the washed poha and pour a little water into it. Keep it aside for a few minutes, so that the poha absorbs the water.

Meanwhile, grate the carrots and mash the potatoes.

After a few minutes take a bowl and add the beaten rice, mashed potatoes, grated carrots, chopped garlic and green chillies and mix them well.

Now add salt as per taste, lemon juice and mix it well and make a batter out if it. Divide the mixture into small balls and press them to give a cutlet shape. You can give it any shape be it round or oval or any kind.

After that, heat a non-stick cooking pan, grease it using 1 tsp of oil, and place the cutlets on it. Cook the cutlets till they turn brown in color from both the sides.

Repeat this step for all and serve them hot with pudina chutney or curd.
Get FREE Health Consultation Today!