Excess weight is the root cause of many issues including restricted movements and health ailments like hormonal imbalance and metabolic disorders.
With the fear of such consequences, people get easily attracted to weight loss pills, machines and even, in extreme, to surgeries.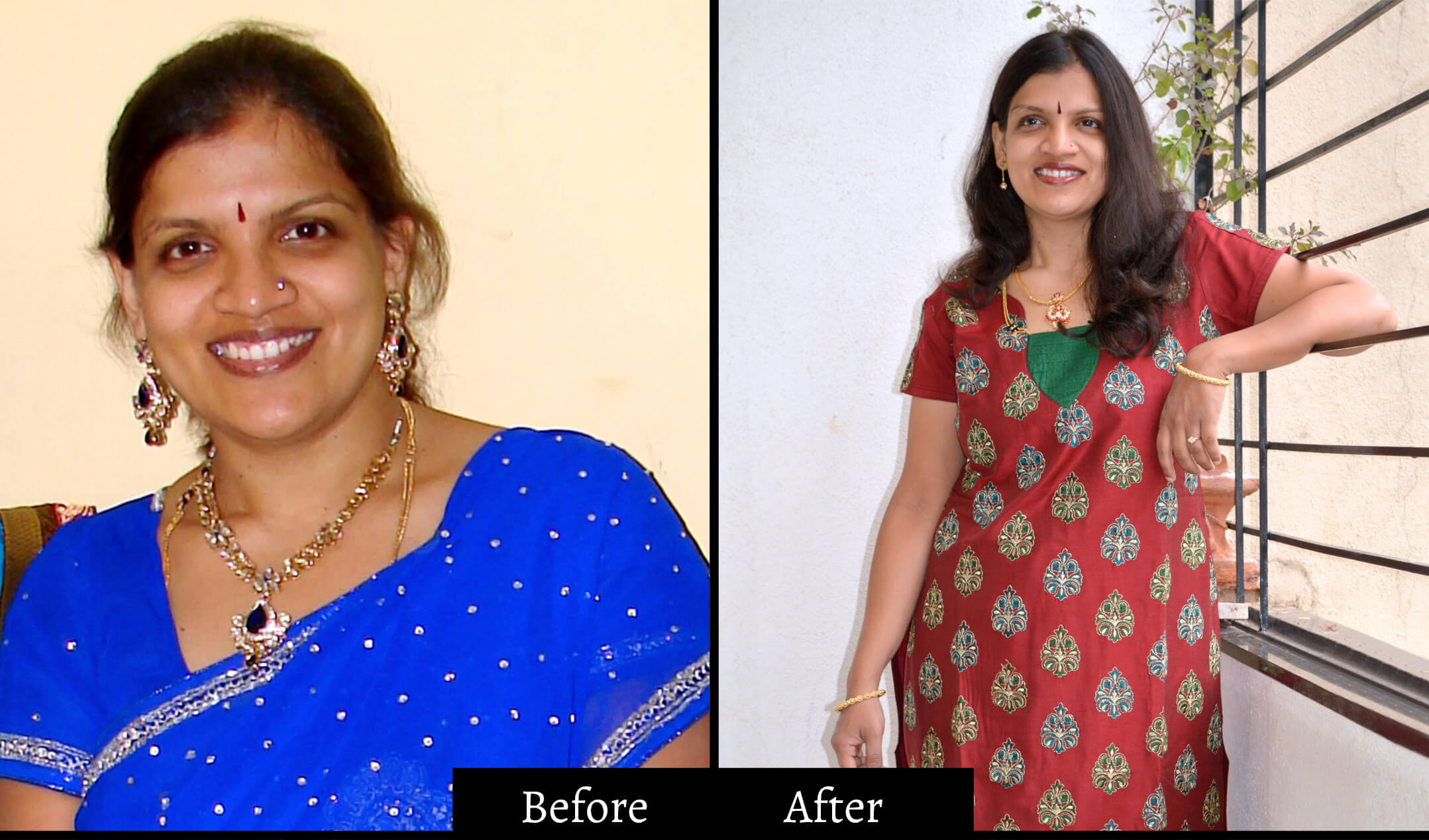 But 36-year-old Chartered accountant Rashmi Murthy proved that with a healthy diet, proper exercise and dedication, it is possible to achieve a weight loss of 22 kgs in 8 months along with better fitness and activity level. Here is her inspiring story in her own words.
Health problems before joining Possible
Before coming on Possible's platform, I was suffering from hypothyroidism along with the concern for excess weight.
My body movements were also restricted owing to continuous knee pain. Such was the situation that I couldn't even get up if sat down for once.
The best thing about Possible
Possible is very different from other weight loss companies as it does not employ any artificial medicines, machines or massages.
Unlike other companies, Possible even doesn't ask for regular visits at its centers.
Another best part about Possible is the assignment of a personal dietitian.
The expert not only takes care of regular meal plans but motivates you whenever you are losing hope. She provides the best guidance for regular blood tests and medication if ever needed.
Possible not only helped me in shedding 22 kgs of significant weight but also taught me the real meaning of a healthy diet and healthy ways to remain fit.
Take on Superfoods
Superfoods are the key reason that ensures healthy weight loss. These are great and tasty.
In fact, its healthy presence in the program makes weight loss journey simpler.
Because of the superfoods, I never felt as if I am dieting nor got any craving for unhealthy junk food.
Feeling after the weight loss
I feel great after this accomplishment. I can now fit into all those dresses I have longed for all these years.
I am now more energetic and can do more work without getting tired.
Moreover, "You look younger and fitter now" are the compliments I am getting accustomed to.
3 Tips for weight loss
Regular exercise

Healthy superfoods

Proper nutritious diet
Next Read:
True Story of How Priya Patkar lost 18.20 kgs with Asthma and Water retention
Dr Shyam Lost 20 Kgs and Improved his Insulin Levels
Gunjan lost 15 kilos and fought different health issues!