Medically reviewed by Spandana Nagulapally, Masters in Clinical Nutrition and Dietetics
If you have diabetes, especially Type 2, then what kind of regime you should follow?
This is the one question that nutritionists are constantly bombarded with while dealing with diabetes.
Speaking about diabetes, it is not something new to India and we have been seeing it time and again. 
In fact, the prevalence of diabetes is expected to reach 69.9 million by 2025. This number is a reminder that it is high time we take action towards it.
What is diabetes?
Diabetes is a metabolic disorder which can be categorised into 4 groups.
These are:
Pre-diabetes:

In this stage, the condition is just beginning to show up. In pre-diabetes, the sugar levels are high in the blood, but it is not high enough to classify it as Type 2 Diabetes. When this goes unchecked, the person is very likely to develop Type 2 Diabetes. If you are diagnosed with pre-diabetes, you should take immediate action and should work on reducing your blood sugar levels.

Type 1 Diabetes: 

In Type 1 Diabetes, the pancreas is unable to produce insulin which regulates blood sugar levels in the body. People in this category are dependent on insulin injections to manage their blood sugar levels.

Type 2 Diabetes:

In this case, the pancreas can produce a sufficient amount of insulin. However, the body cells are impaired and so it cannot process the blood sugar in the body. People falling in this category are put on diabetic medications and advised to follow a specific diet and lifestyle.

Gestational diabetes:

This condition comes during pregnancy and goes away after childbirth. There are chances that women in this category can develop Type 2 Diabetes. Therefore, it is very important to take care of your health from the very beginning.
Management of diabetes needs a holistic approach. Along with nutrition and lifestyle modifications, mental wellness is also very important.
The first step towards managing diabetes better is modifying your diet. Below are some of the food groups that you need to pay attention to while planning your meals. 
Type 2 diabetes can be easily managed or in some cases reversed with the help of healthy eating and exercising. 
1. Fewer Carbohydrates
Include non-starchy vegetables in your meal followed by whole grains, nuts, seeds, lean proteins, low-fat dairy products, healthy fats, and fresh fruits.
Limit consuming sugar and processed carbohydrates, such as- soda, potato chips, etc. Artificial sweeteners in the soda can affect your blood sugar levels and even change the body's insulin response as per a study.
Likewise, it is better to avoid foods like rice, maida, and pasta as well since these are simple carbohydrates. These foods will be processed by the body quickly spiking the sugar levels.
2. Foods High In Proteins
Type 2 diabetic patients are recommended to take lean proteins.
If you are a vegetarian, then it can be challenging, but you can get your proteins from beans, lentils, tofu, nuts, curd, and legumes.
If you eat meat and seafood, foods like fish (salmon and tuna), chicken and eggs are a good source of protein.
Taking protein-rich food will give you the feeling of fullness as well as it helps in weight loss. It also reduces insulin resistance.
3. Include grains
Patients with Type 2 diabetes can have vitamins and mineral-rich whole grains in their diet. Grains are rich in fibre which is good for your health since it helps in reducing the increased sugar levels.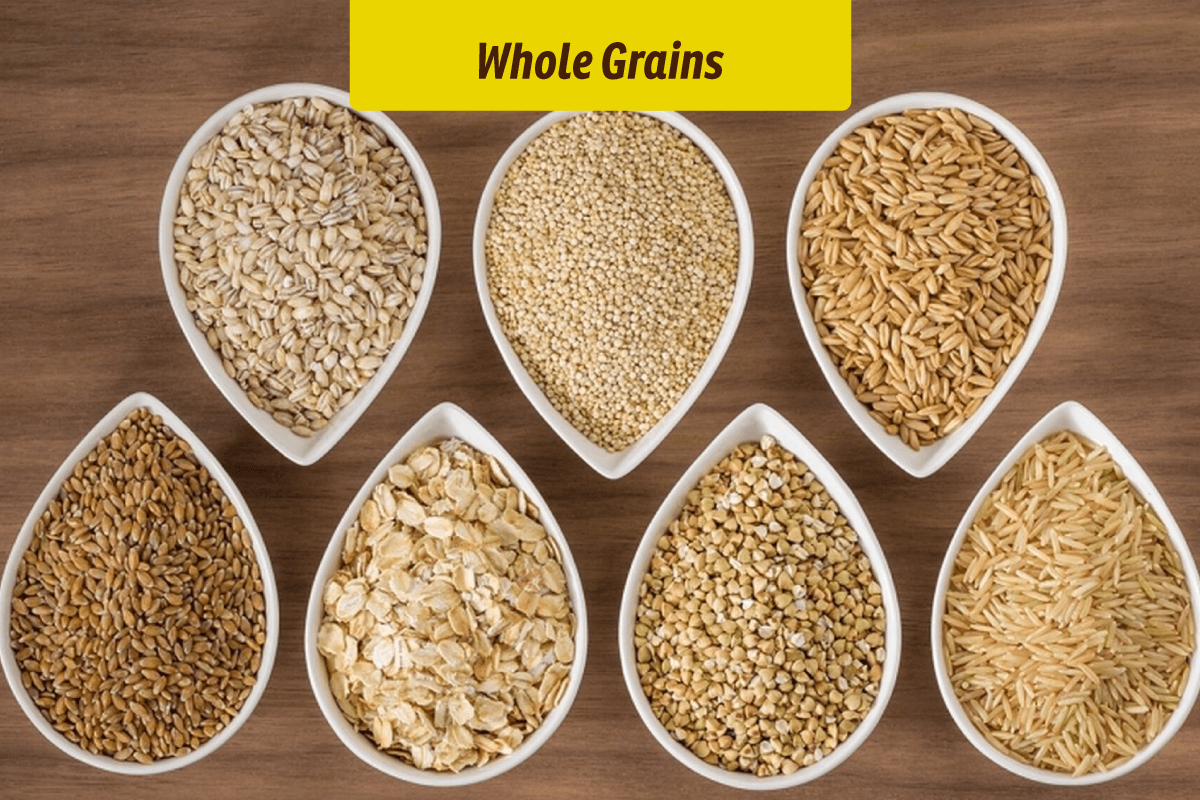 Try to avoid grains in packaged forms such as white bread as it doesn't contain any vitamins, minerals, and fibre. You can replace white rice with wild rice/brown rice or millets.
Some of the best options for whole grains are brown rice, quinoa, whole wheat bread, oats, and cereals.
4. Dairy products for Type 2 Diabetes
Consuming dairy products are quite beneficial for people with type 2 diabetes.
If you have a choice, always go for the fat-free dairy products so that you can save yourself from unhealthy saturated fats.
Some of the best options are skim milk, plain greek yogurt, non-fat cottage cheese, and reduced-fat cheese (smaller proportion).
Paying attention to the fat content can also help you lose excess weight if you are on the chubbier side. Here, it is worth mentioning that type 2 diabetes is related to excess weight.
5. Vegetables for Type 2 Diabetes
Vegetables are the most important part of any balanced diet. They are full of rich nutrients and fiber and low in carbohydrates, making it ideal for diabetic patients.
Even packaged frozen vegetables (we suggest fresh foods any day) are nutritious and low-sodium canned vegetables also make up a good choice.
Fill half of your plate with non-starchy vegetables every day. Instead of having potatoes, eat sweet potatoes in small quantities and mashed potatoes can be replaced with mashed cauliflower.
Some of the good non-starchy vegetable options are spinach and other green leafy vegetables, broccoli, cauliflower, asparagus, brussels sprouts, onions, cucumbers, peppers, artichoke hearts, and many other vegetables.
6. Fruits Suitable For Type 2 Diabetes
Now fruits are another great option. Some would say fruits are not good for diabetes and some would say diabetic patients should have fruits. Trust me, this debate is endless!
But if you ask me, people with diabetes should make fruits a part of their diet.
You can easily replace unhealthily processed sweets with fruits. The additional benefit of eating fruits is that it gives you vitamins, minerals, antioxidants, and fibre.
The only thing that you have to take care of is the portion size and keep a count on the carbohydrates. According to the American Diabetes Association (ADA) report, small fruit or a half cup of canned fruit or frozen fruit has around 15 grams of carbohydrates.
If you are having one fruit a day, my suggestion is you should have it as a mid-meal snack and should not combine it with any major meal.
Another important thing to keep in mind is that dried fruit is of no good. The water content of the dried fruit is removed, and just two tablespoons of it are equal to a mere 15 grams of fresh fruit.
Don't go for canned fruits as it contains added sugar which is dangerous for sugar patients. Likewise, packaged juices should be avoided since they are not rich in fibre and contains added sugar. It is not at all equivalent to fresh fruit.
Fruit smoothies can be a good option if taken in moderate quantities since it contains whole fruits and nuts without any added sugar.
Adding proteins to your smoothie such as yogurt can help your body in breaking down the carbohydrates easily.
Try including fruits and berries like blueberries, strawberries, raspberries, cherries, kiwi, bananas, melons, apricots (with the skin), pears, peaches, and apples (with the skin). Mixing it with fat-free curd or skimmed milk will be a treat to your taste-bud.
7. Healthy Fats for Type 2 Diabetes
People consider fat to be their biggest enemy, but that is not the case. If you eat the right kind of fat, then it can help you to curb cravings.
The monounsaturated fat content in avocados, almonds, or polyunsaturated fats in walnuts and sunflower oil can prove very helpful in lowering cholesterol levels.
Similarly,  here are some good sources of good fats foods 
Tuna

Salmon

Flaxseeds

Chia seeds

Tofu

Olives

Avocados, and

Nuts (Almonds, Walnuts, Pistachios).
These foods are also a great source of Omega-3 fatty acids.
However, it is important to remember that foods labeled with "hydrogenated fats" are unhealthy.
It is important to keep in mind that sugary-sweet food items are a strict no-no. Similarly, frozen and canned food needs to be avoided. Focus on adding a lot of fresh fruits and vegetables in your daily diet. Eat plenty of whole grains, nuts, and seeds.
Eat small meals at regular intervals instead of stuffing your stomach with larger meals. Diabetes is something that needs to be managed carefully and with the right diet, you can manage this disorder effortlessly.
Symptoms of type 2 diabetes
If you are at risk of developing diabetes, then you should pay close attention to the symptoms mentioned below.
The diabetes symptoms are:
Increased thirst

Increased frequency of urination

Low energy

Fatigue

Having trouble getting up in the morning or

Feeling tired throughout the day.
If you are experiencing any of these symptoms, then I would advise you to test for diabetes and ensure that a proper diet and regime is followed.
Also, remember that it is very important to approach a certified nutritionist to guide you on diabetes management.
If diabetes is not taken care of at the right time, then it can invite several health complications like cardiovascular diseases, kidney issues, neurological complications, skin disorders, etc.
Looking for an ideal diabetic diet? Here is a carefully curated diet chart that is designed to suit the needs of people with diabetes. 
Meal
Plan 1
Plan 2
Plan 3
Plan 4
Early morning
Infused herbal water (Tulsi)+ Almonds-4

Lemon ginger water
+ flaxseed

Tulsi Tea 1 cup + Mixed nuts

Apple cider vinegar
+ Mixed nuts + 2 dates

Breakfast
Poha pulao/oats vegetable porridge with sprout/ boiled egg white/ Chickpea
nuggets

Ajwain/kalonji paratha with Chana masala curry + Mint Coriander juice
Mix veg upma with sprouts 1 bowl or Vegetable-Egg Sandwich-1

Rice Dosa/Ragi Dosa-2 + Sambhar 1 cup + 1 tbsp Coconut chutney
Mid morning
Carrot Kanji
Watermelon bowl/ Orange
Pomegranate or Apple
Beetroot mint juice or 1 small banana/
mango

Lunch
Cumin rice with carrot peas curry 1 bowl/ Masoor dal 1 cup
Buttermilk 1 glass

Brown rice with any veg curry 1 bowl + Rajma curry 1 cup + curd 1 cup + 1 tsp
pickle

Millets preparation
+ 1cup green leafy dal 1 cup + salad 1 cup + curd 1 cup

Wheat rotis 2+Beans curry 1 cup
+curd 1 cup +salad 1 cup

Evening
Green tea + Tomato and fennel soup
Green tea + roasted puffed rice 1 cup
Ginger tea + Makhana 1 cup
Tulsi ginger tea + Boiled sprouts with lime 1 cup
Dinner
Buttermilk with basil seeds + Dalia with dal and veggies 1 bowl
Besan chilla 2+ Mint coriander chutney (Squeeze few drops of lime juice)
Veg soup 1 bowl + Saute paneer (50gms) or Chicken salad(70-100gms)
Buttermilk with basil seeds+2 Phulkas with Dal 1 cup +Any seasonal veg 1 cup + salad 1 cup
Bedtime
Coconut oil- 1tsp with warm water
Turmeric tea/Low fat milk with
Cinnamon

Chamomile tea or Turmeric tea 1 cup
Turmeric tea or Cinnamon Pepper
tea

Both lifestyle and diet play a vital role in managing diabetes efficiently. Maintaining proper mealtime, sleeping for a good 8 hours and walking/brisk walking will do wonders for your health. If possible indulge in exercising and importantly, make nutritious eating a part of your lifestyle. 
With this approach, diabetes is not only manageable, but you can also enjoy life to the fullest! Let us tackle diabetes with better and conscious eating habits!
FAQs

Q: How type 2 diabetes is diagnosed?

A: Type 2 diabetes is diagnosed using A1C (glycated hemoglobin) test. If the A1C level is of 6.5% or higher, then it means you have type 2 diabetes. 

Q: Why can't type 2 diabetes be cured?

A: Type 2 diabetes cannot be cured since the body has developed insulin resistance. However, with a good diet and physical activity, type 2 diabetes can be controlled.  

Q: What causes type 2 diabetes?

A: Genetic factors and unhealthy lifestyle is the major cause for type 2 diabetes. 

Q: How type 2 diabetes affects lifestyle?

A: Type 2 diabetes can affect your eating habits. If the disorder goes unchecked, then you are likely to develop other complications due to high sugar for a prolonged period of time. 

Q: Will type 2 diabetes cause weight loss?

A: Though weight loss is primarily associated with type 1 diabetes, people with type 2 diabetes can also experience unexplained weight loss. On the other side, people who are pre-diabetic or diagnosed with type 2 diabetes are known to gain weight.