Medically reviewed by Shanmukha Priya, M.Phil and Ph.D. in Food Science and Nutrition
Jingle bells all the way and gaining weight chances are hard to keep at bay, however, if followed properly you can keep Christmas pounds far away.
We know December can be the perfect month to eat, drink and celebrate but we should try our level best to stay healthy so that Christmas doesn't get endowed with a guilt trip later.
So I bring to you 7 easy health tips that can be very effective this festive season.
Fulfilling breakfasts | Healthy alternatives  | Have something at home before heading to parties  | workouts | Go slow with the drinks | Keep away the sweets | Keep drinking water
1] Go for fulfilling breakfasts
On the very Christmas day itself, make yourself a fulfilling breakfast that keeps you stuffed for a long time.
Get started with healthier optionslike grilled sandwiches,
Get FREE Health Consultation Today!
2] Try the healthy alternatives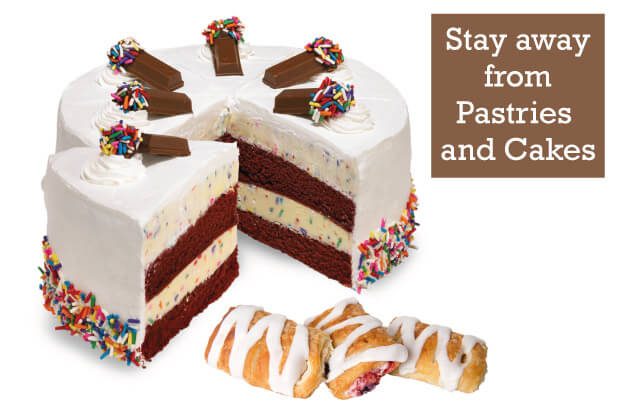 We know Christmas can be delicious with all the chicken, pastries and cakes. However, you can always do a little tweaking around to make the foods healthier.
For example, instead of fried chicken go for baked and grilled ones.
And instead of indulging in cakes and pastries from outside, try to bake cakes at home using whole flour instead of maida and adding fruits to your cake and less sugar.
3] Have something at home before heading to parties
Not just Christmas, December is full of party ocassions where avoiding the indulgences would be hell difficult.
So the best way to be less affected with these party snacks would be to eat something before leaving your home. Have a fruit salad or veggies to fill you up.
This way you can minimise the number of party snacks and drinks that you might be having otherwise.
4] Do the workouts
It is very important to stick to your daily physical working out sessions.
Christmas will be like 'let's skip the jogging for these days' but you should be alert that more than the usual days,
Christmas brings loads of food and drinks so in order to fight the extra yummy dishes, make sure you are doing your exercises. Be it running, jogging, gyming or just yoga; do not skip them.
5] Go slow with the drinks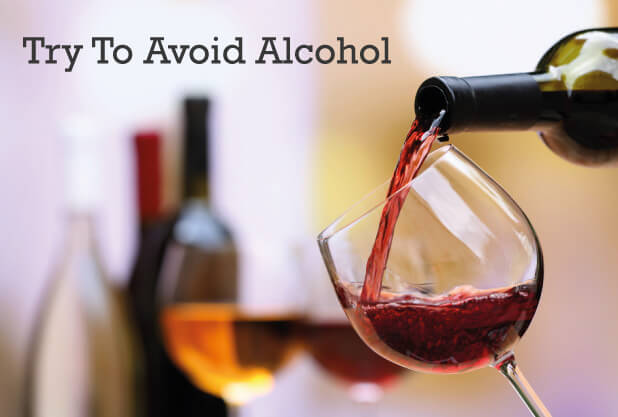 Yes we know Christmas is all about wine and dine but it can also be about less dine and lesser wine.
If you think that's gonna take away all the fun then let me tell you that post-Christmas seeing the love handles wouldn't be fun either.
The right thing here is to drink less. Alcohol can be enjoyed in limit too. So instead of hard drinks, you can try mojitos and the mocktails can be fun too.
But again don't overindulge because mocktails are also with corn syrup, sugar, artificial colours etc.
6] Keep away the sweets
The more you see them, the more you'd want them.
Therefore, one important tip here would be to keep the Christmas sweets away from your sight. This although a simple thing can actually be effective.
7] Keep drinking water
With all the heavy meals and delicious sweet dishes around you need to keep your water bottle close. Keep drinking water.
This will fill you up most of the time and drinking water is always healthy. Also, you can twist up the water with lime without sugar.
The right way to celebrate Christmas without adding the pounds is to keep the plate simple and the wine glasses filled lesser.
And don't forget to maintain the balance of nutrients. These tips don't end with Christmas, for best results follow these tips throughout December so that you welcome the New year in a fit way.
If you are still unsure about your diet, let our experts help you.
Get healthy diet charts from Possible's Nutritionists. Click here and confirm your appointment. The first consultation is a Christmas token from us!
Get FREE Health Consultation Today!