Leptospirosis is a bacterial infection that humans get from animals. Dogs, farm animals, and even rodents spread the disease. The animals in many cases do not show any symptoms, but can be the carriers.
A human can get the disease if he has an open wound that comes into contact with water or soil where animal urine is present. Sometimes the bacteria can even enter through your eyes or mucous membrane.
Table of Content
So what are the symptoms of patients affected by Leptospirosis? Well, it is not always easy to diagnose Leptospirosis especially when it is in its initial stage because some of its symptoms are quite similar to other common infections like flu.
Nevertheless, some symptoms do confirm the presence of the infection especially when exposure to an infected animal's urine is also known. In case you suspect the infection you must be aware of these symptoms because though not life-threatening, Leptospirosis can have recurring episodes. These recurring episodes of illness are termed Weil's disease.
How do you contract Leptospirosis?
If you come into contact with soil or water where an animal infected with Leptospirosis has peed, you are vulnerable to the disease as the germ can invade your body. There are many ways by which germs can enter your body. This can be through breaks in your skin, such as scratches, open wounds, or dry areas. The germs can also enter through your nose, mouth, or genitals. It is not common and even difficult to contract the disease from another human, except through sex or breastfeeding.
What are the common Leptospirosis symptoms?
In humans, Leptospirosis symptoms can be many. These include:
High Fever often accompanied by chills/sweating
Headache
Chills
Muscle Aches
Vomiting
Jaundice
Abdominal pain
Red Eyes
Rash
Loss of appetite
Chest pain
Vision problems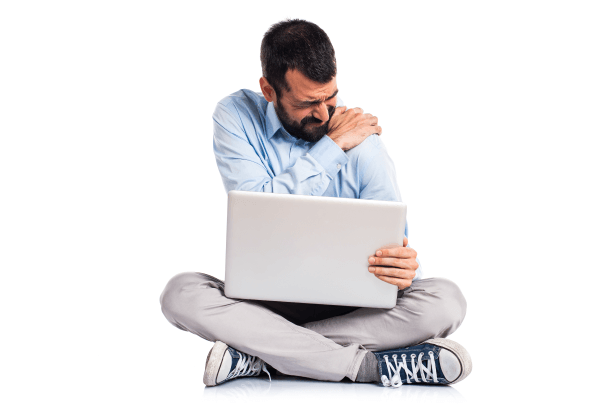 Patients have mentioned 'crashing' or collapsing, being unable to see or move, or remember anything before finding themselves in the hospital.
The clinical manifestations of Leptospirosis can be divided into four major categories:
An influenza-like condition with fever and headaches. Most often the symptoms are mild.
Weil's syndrome which is characterized by jaundice, renal failure, haemorrhage, myocarditis, and arrhythmias.
Meningitis/ /Meningoencephalitis
Pulmonary haemorrhage along with respiratory failure.
What is the typical course Leptospirosis takes?
It is not unusual for people to mistake the Leptospirosis symptoms to be the symptoms of some other common diseases. It is also possible that some infected persons may have no symptoms at all. The time between a person's exposure to a carrier and falling sick is 2 days to 4 weeks. Usually, the signs of the illness are seen with abrupt fever and other symptoms. Leptospirosis may occur in phases:
Days of the week
Breakfast
Lunch
Dinner
Day 1 - Monday
Keto Chorizo Shakshuka - Shakshuka is Middle Eastern dishes which consist of egg poached in a rich tomato sauce. It is very easy to prepare as you have all the ingredients in hand.
Grilled Cheese Sandwich

The grilled cheese sandwich is so easy to make. It is very low in carb and only takes 2 minutes in the microwave.
Dal Tadka

Use Lentils or Dal in Limited quantity, we cannot skip Lentils as Vegetarian, as they are one of the main sources of protein. But since they are high in carbohydrate content, we need to use just a small quantity to balance the protein and carbohydrate content.
Day 2 - Tuesday
Salmon Benny Breakfast Bombs

Smoked salmon, hollandaise, egg, and chives are breakfast bombs.  A great breakfast on the go because they are creamy and delicious.
Cauliflower Bagel BLTs

BLT is a classic combination that always tastes super. This recipe features bagels made out of cauliflower, eggs, almond flour, and coconut flour.


Broccoli Cheese Soup

This creamy soup is gluten-free, delicious, and takes just 20 minutes to make, plus you only need 5 ingredients to make it.
Day 3 - Wednesday
Low Carb Blueberry Ricotta Pancakes

It just takes a few minutes to prepare and is keto friendly, full of flavor and very tasty.
Dill Chicken Salad

After you make this easy and inexpensive dill chicken salad, you will never go back to buying store-to buy chicken salad again!
Cheesy Pakora

Oh, the humble cheese! Who does not love cheese at dinner? And when you get to eat it on a diet, it is a complete blessing. Cheese is high in fat and low in carbohydrate content, which helps the ketosis procedure and helps you to lose fat quickly.
Day 4 - Thursday
Keto Lemon Poppyseed Muffins

Lemon and poppy seed go so well together. These muffins are easy to make and they store great in the freezer. They make for a great breakfast throughout the week. To make them taste even better, warm them in the microwave for 20 seconds and then put some butter on them.
Cucumber Cream Cheese Sandwiches

This recipe features low carb flax bread stuffed with a creamy cucumber filling.
Low-Carb Indian Vegetable Samosas

Traditional samosas are high carb, with a filling of potatoes and dough made of wheat flour. These samosas have filling onions and cauliflower, and the dough is made out of mozzarella and almond flour instead.
Day 5 - Friday  
Keto Breakfast Tacos

These breakfast tacos have a homemade shell made out of one ingredient – cheese! The avocado adds the perfect creamy touch to the final product.
Loaded Jalapeno Burger

These burgers are healthier than most because of the Portobello mushroom buns.
Indian Spiced Meatballs in Curry Sauce

A recipe is always fun to male when you know you are good at it and off the scale with flavor. These meatballs in curry sauce will excite your taste buds.
Day 6 - Saturday
Bacon Cheddar Chive Omelette

This bacon cheddar chive omelet contains the perfect mix of ingredients that go so well together. It's the perfect breakfast to enjoy on a Saturday morning
Pressed Cubano Sandwiches

Smoked ham and pork tenderloin together on a low carb (and gluten-free) sandwich bread makes for the perfect lunch.
Keto Paneer Parantha

The benefits of paneer and almond flour are highly beneficial in a keto diet. Use a small amount of coconut oil and use coriander leaves for better taste.
Day 7 - Sunday
Jalapeño Popper Egg Cups

These little egg cups are a fantastic breakfast, and you can make them in advance too. They store great in the fridge.
Lettuce Wrap Sandwich

Have you ever wanted to try a lettuce wrap sandwich that doesn't fall apart when you eat it? This recipe shows you exactly how to make one, step-by-step!
Ketogenic Pizza Pocket Recipe

These are the perfect alternative for anyone craving traditional carb-loaded pizza pockets.
Day 8 - Monday
Keto No Bake Cookies

Do you love cookies for breakfast? Yes, please! These delicious cookies only take 5 minutes to make. They are creamy, fudgy, and crunchy. Grab a couple to eat on your way to work and you are good to go!
Low Carb Crab Melt Sandwich

This recipe combines a creamy crab salad and melted cheese on a base of a Portobello mushroom. They make for a satisfying and delicious lunch.


Keto Cauliflower Pizza

Pizza is now famous in India as in the US. But for keto, we will use Cauliflower Base. Cauliflower is one of the most sought after ingredients for a keto diet, containing just 2.9 grams of carbohydrates per cup.
Day 9 - Tuesday
Scrambled Eggs with Ricotta

This scrambled eggs recipe is quick to prepare, nutritious, and filling.
Chicken Avocado Lime Soup

Although this might seem like a weird combination, it makes for a light yet satisfying and delicious lunch
Keto Bhindi Masala

The Famous Spicy Indian Sabzi – Bhindi Masala. Not only is okra low in calories and low in carbohydrate content, but it is also gluten-free. And yes, it tastes amazing as well. All these factors add up to crown okra as one of the most keto- friendly ingredients, which can help in steady weight loss.
Day 10 - Wednesday
Flaxseed, Cream and Goji Cup

This breakfast is delicious, nutritious, and full of fiber. It is great if you are craving something sweet in the morning.
Keto Cobb Salad

This salad is so simple to prepare and perfect to bring to work or school.
Keto Masala Rice

Another Staple Food in East and South India is Rice. And hail the cauliflower! Need I praise the hero of keto once again? You must have by far known how cauliflower is essential on a keto diet and how it helps in losing weight through keto.
Day 11 - Thursday
Low Carb Pancake Sandwich

If you were a fan of the McDonald's McChicken sandwich before following the keto diet, you will love this low-carb alternative.
Turkey Club Roll-Ups

This ketogenic lunch recipe ditches the carb-filled wrap for something way more clever. It only takes minutes to prepare, and it's perfect to bring to work with you.
Turkey Club Roll-Ups

This ketogenic lunch recipe ditches the carb-filled wrap for something way more clever. It only takes minutes to prepare, and it's perfect to bring to work with you.
Day 12 - Friday  
Raspberry Brie Grilled Waffles

If you crave sweet waffles for breakfast, this recipe will be a lifesaver. It is sweet, satisfying, and so delicious.
Low Carb Cheeseburger Salad

This salad has all of the flavors of a juicy cheeseburger in a light and a lovely salad.
Cauliflower Mac and Cheese

Cauliflower, cheese, and cream, as we discussed above, are all keto friendly ingredients, and if combined together, make for one ultimate keto recipe.
Day 13 - Saturday
Pumpkin Spiced French toast

Winter breakfast to set the cold mood as it is a sweet, satisfying, and will definitely keep you full until lunch!
Keto Avocado Pepperoni Salad

This salad is easy, full of flavor, and only takes a couple of minutes to put together. It's the perfect lunch to bring to work or school.
Creamy Sun-Dried Tomato and Parmesan Chicken Zoodles

This is such a comfort food dinner, and the best part about it is that it's totally keto-friendly. Zucchini noodles make for an awesome pasta alternative.
Day 14 - Sunday
Blackberry Chocolate Shake

The perfect breakfast on the go is a smoothie. If you are a chocolate lover, this one 's for you.
Tuna Salad in a Pickle

The lunch of your dreams for any person who is a pickle lover.
Keto Cheesy Spinach Stuffed Chicken Breast

A cheese spinach filling, wrapped in tender crispy chicken and smothered in flavorful marinara sauce. What more could you want?
What is the treatment to be taken by Patients suffering from Leptospirosis?
Leptospirosis is treated with antibiotics upon diagnosis. Two of the most common antibiotics for treating Leptospirosis are penicillin and doxycycline. Often, doctors advise patients to take ibuprofen for fever and muscle pain. Sometimes, antibiotics have to be injected into the body if the infection is more
What is the First Aid Treatment for Leptospirosis?
As soon as you feel, you have been exposed to carrier's urine or infection is suspected, do the following:
Dry off the urine splash straight away (Luckily, Leptospirosis bacteria tend to dry out easily), then wash the area.
Wash out fresh or old cuts with water and disinfectant, and allow it to dry well.
Splash your mouth and eyes, and any exposed skin, with lots of running water.
Wash your hands and face well using soap and drying thoroughly.
Take note of the incident and record it.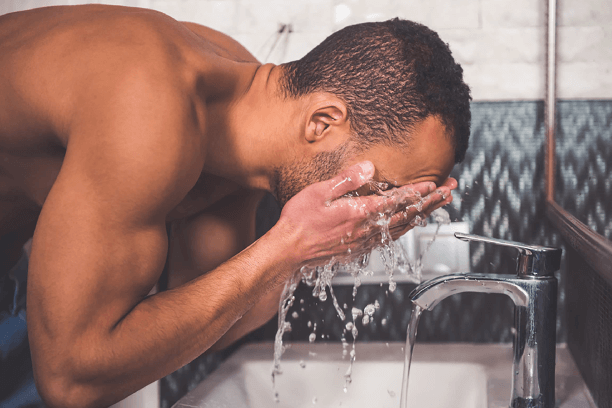 It is also advisable that you see a doctor within 24 hours of suspected exposure or if flu-like symptoms develop after suspected exposure. Do tell the doctor that leptospirosis may be the cause of your illness because some doctors may not be familiar with the symptoms or be able to diagnose the illness without knowing the full background.
How can you prevent contraction of Leptospirosis?
1. Avoid contaminated water– Don't drink water from contaminated sources. You must always drink clean water. Leptospirosis can enter through your body openings. Therefore, sometimes one also contracts it while swimming, water-skiing, sailing, or fishing in freshwater areas that are contaminated. Saltwater is mostly safe.
2. Keep away from animals that have been infected – Rodents like rats are the main carriers of the bacteria that cause Leptospirosis. You must be careful if you have to handle rodents or come in contact with their habitat.
Farm animals too are carriers of the bacteria and therefore must be properly vaccinated to avoid the spread of the disease. If an animal is ill, you must avoid bites and exposure to their body fluids. However, the disease can't be passed through the air like in the case of a common cold or even flu.
3. Be conscious of your surroundings, no matter where you– In countries with low levels of sanitation people are more vulnerable to leptospirosis. It is also hard to avoid transmission through its carriers. So, understand the symptoms and seek medical help if you become ill. Prevention is always better than cure.
FAQ

      1. What are the outcome of Leptospirosis in a pregnant woman?

Leptospirosis during pregnancy can cause foetal death, abortion, stillbirth or congenital leptospirosis. Congenital Leptospirosis is a rare condition though.

     2.  Why is it that Leptospirosis is often underdiagnosed?

Leptospirosis is often underdiagnosed due to the following reasons:

The diagnosis is difficult to confirm as it is easy to confuse Leptospirosis symptoms with other diseases. The disease is often mild and doesn't undergo laboratory investigation.

Sometimes, laboratory tests may not be available or the available tests may have less sensitivity especially during the early phase of the disease.

3. What are the best antibiotics for treatment of Leptospirosis?

The severe cases of leptospirosis are treated with high doses of intravenous penicillin.  The less serious cases can be treated with oral antibiotics such as amoxicillin, ampicillin, doxycycline or erythromycin. Third-generation cephalosporins, such as ceftriaxone and cefotaxime, and quinolone antibiotics are also used to cure Leptospirosis.

To conclude Leptospirosis poses a great risk to people working in close contact with animals or animal products. This disease is very common in European countries and New Zealand among farmers, veterinarians, and meat workers. People who work in contaminated environments like sewage, coal mines, fisheries etc. are vulnerable to contract the disease.

Death from leptospirosis infection is rare. Worldwide the overall fatality rate is approximately 1-5% but varies with the form of the disease, health status and age of the infected person.
Hope this one helps you. For more on nutrition, weight loss, health and lifestyle, talk to our expert Possible Nutritionist today. The first consultation is on us. Click here to avail.
Get FREE Health Consultation Today!