Medically reviewed by Shanmukha Priya, M.Phil and Ph.D. in Food Science and Nutrition
Is your or your loved one's skin is showing a yellow tinge? Have the whites of the eyes turn yellow? Then, these could be the symptoms of Jaundice.
Jaundice is a disease caused due to an alarmingly high level of bilirubin [1]. Jaundice can happen to any person with poor liver and poor condition or functioning of the liver resulting in rising of bilirubin levels. Here is the tips for jaundice diet.
Table of Contents
Main Symptoms of Jaundice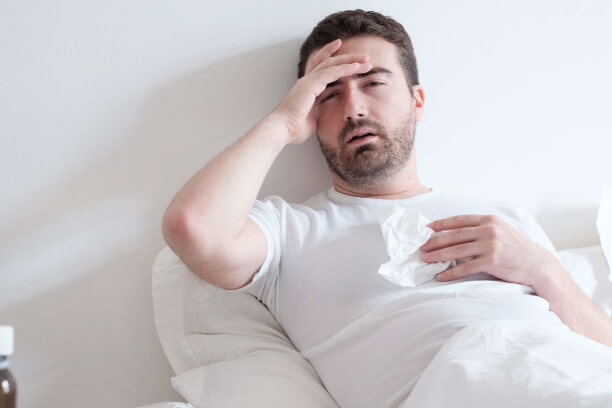 Here are the major symptoms of Jaundice [2].
Yellow Skin

Yellowing of white area of the eyes

Itching or pruritus

Abdominal pain due to blockage of the bile duct

Weight loss, nausea and fever

Dark urine and pale stools than usual

Loss of appetite

Fatigue
If anyone is experiencing, any of the above-mentioned symptoms, then they should not take it lightly as Jaundice can lead to rapid deterioration of your health.
Jaundice needs to be cured effectively and early as any kind of delay can induce other serious illnesses which may be fatal [3].
Get FREE Health Consultation Today!
However, all is not lost as long as a proper and healthy diet containing all essential nutrients is being provided to the patient.
How to Cure Jaundice with Proper Diet
Rather than medicines, the best cure for jaundice is a proper and healthy diet containing all essential nutrients.  There are certain dietary modifications a jaundice patient should undergo.
1. Water/ Liquid
Water is your friend when you are suffering from Jaundice. Increasing fluid intake works wonder in the road to recovery from Jaundice.
For the initial 4-5 days, patients should follow a liquid diet. They should consume lot of water. Also, Vegetable and fruit juices are highly recommended during this period.
These fluids cleanse the body as they lead to the elimination of bilirubin through urination and excretion [4].
2. Proteins
Protein-Rich food items can be very helpful in repairing body cells as well as making new ones.
Increasing the intake of proteins gives more energy to the body, thereby aiding in the production of enzymes and hormones. Since proteins are a good source of amino acids, they aid in liver regeneration and cure Jaundice.
Lean meats, such as poultry and fish, as well as plant-based proteins, such as legumes and tofu, are some of the liver-friendly protein sources [5].
3. Carbohydrates
Carbohydrate-rich food is also good for the liver and can quicken the jaundice recovery. But one should be careful about carbohydrate intake as well as the kind of carbohydrate one is consuming.
The foods with low glycemic index are not harmful to the liver and should be consumed as a cure for Jaundice.
So, cereal porridge, bread, rice, potato, yam and custards are some carbohydrate-rich food which can be preferred during jaundice.
4. Dietary Fiber
It is a known fact that fibers are an essential source of energy. So, they are excellent when it comes to curing Jaundice.
Increasing the intake of dietary fibre regulates the progression of bile in the liver, allows regular bowels movement, controls cholesterol levels as well as the sugar levels, and prevents unwanted fat to grow.
Along with improving a patient's immune system, a fiber-rich diet decreases the accumulation of toxins and fats in the body, thereby leading to the proper functioning of the liver.
So, if you are recovering from Jaundice, your options for fiber rich foods will be fruits, vegetables, legumes, nuts, whole grains, oatmeal [6], almonds, brown rice and quinoa.
5. Vitamins
For Jaundice recovery, vitamins like A, B, C, D and E are essential as they help in maintaining liver health. Vitamin B-12 is beneficial for the formation of red blood cells and improve the colour of the skin.
On the other hand, Vitamin B – Complex promote the breakdown of fats, carbohydrates and proteins in the liver. Even, Vitamin E and C are good antioxidants as they lead to a healthy liver.
One can also promote liver health by consuming Vitamin D rich diet as a deficiency of Vitamin D can cause cirrhosis which may result in increased levels of bile which directly links to the health of the liver.
Vitamin A can also be considered a good source in the diet for a jaundice patient as it builds up the immune system [7].
6. Fruits and Vegetables
Although all the fruits and vegetables contain some nutrients (as mentioned above) which are liver health friendly, some fruits and vegetables should be preferred as they hasten jaundice recovery.
Fruits like papayas and melons, whole cranberries, blueberries, grapes, avocados, olives and grapefruits are quite effective for liver health.
Vegetables which must be consumed are tomatoes, carrots, beets, turnips, lemons, limes, pumpkins, sweet potatoes, yams, broccoli, cauliflower, and Brussels sprouts, ginger, garlic, spinach and collard greens
Jaundice Diet Plans
As diet plays a very important role in recovering from Jaundice, it is important to follow a proper diet plan which constitutes of all the above-mentioned nutrients.
Following are the three jaundice diet plans which a patient can follow based on the availability of the food items or his personal preference [8].
Jaundice Diet Plan 1
Breakfast: Your first meal of the day should include some fluid, so pear Juice can be consumed along with whole wheat bread with little butter.
Lunch: During lunch, apple juice can be taken along with a raw vegetable salad. You can also include scrambled eggs for more protein consumption.
Dinner: Your dinner should have tasty and healthy spinach soup. Some scrambled eggs can also be added in dinner.
Jaundice Diet Plan 2
Breakfast: During breakfast, you can have apple juice and Porridge.
Lunch: Your healthy bite of lunch can include coconut water, steamed spinach, moong dal khichdi and sugarcane juice.
Dinner: Your last meal of the day can have the options of hot skimmed milk with honey, steamed spinach and mixed vegetable juice.
Jaundice Diet Plan 3
Breakfast: Start your day with mango, egg white and apple juice.
Lunch: A light lunch should include buttermilk and sweet potatoes
Dinner: During dinner, you can go for salad and lime water
Say No to These Foods and Drinks If You Have Jaundice!
There are certain foods and drinks which can be a hindrance on the path to jaundice recovery, so they should be completely avoided or consumed in limited quantity. Here is the list of such foods and drinks:
1. Alcohol
Alcohol is your biggest enemy as its consumption can lead to reduced liver function. So, ban alcohol completely if you are suffering from Jaundice [9].
2. Packaged or Canned Food
Avoid packaged or canned foods which contain a high level of preservatives. These preservatives include salts such as nitrates and sulfates, which dehydrate the body and put stress on the liver.
3. Oily Food
Jaundice patients should keep fried, oily and fast food at bay as they contain high amounts of saturated and trans fats can negatively impact the liver health [10].
4. Refined Carbs
Refined carbohydrates should also be avoided as they contain a high amount of refined sugar which can impair the liver function. So, foods like soda, white bread and pasta should be completely avoided.
5. Uncooked Fish and Shellfish
Uncooked fish and shellfish can be highly toxic to your liver health. They can contain viruses, bacteria, and parasites that can infect the liver.
6. Beef and Pork
Eating beef and pork during jaundice can be harmful as they contain high levels of animal amino acids and fats which can put a strain on a damaged liver.
7. Excessive Iron
You should limit your iron intake as excessive iron consumption can have a damaging impact on the liver.
Spinach Soup: A Magic Potion for Jaundice Recovery
Spinach is our wonder food when it comes to curing Jaundice. Being a rich source of dietary fiber, copper, protein, phosphorus, zinc and vitamin E, Spinach consumption leads to quick recovery from Jaundice.
So, here is our recipe for a healthy Spinach soup which will satisfy the taste buds of even a jaundice patient.
Ingredients (For serving 4):
1 bunch Spinach leaves

1 tomato

2 garlic cloves

2 peppercorns

1/2 inch Cinnamon
Method
:
Wash spinach leaves properly and chop them.

Chop tomato and garlic cloves.

Boil spinach leaves along with peppercorns, cinnamon, chopped tomato and garlic cloves.

Let the boiled mixture cool down.

Now, grind them in a mixer.

Strain them through a strainer in order to get a clear soup.

Once again put this soup for heating and add salt to taste.

Garnish it with butter and Serve hot.
Try this healthy soup recipe and give this to a jaundice patient. The goodness of spinach
along with above-mentioned diet plan will surely help him in recovering from jaundice.
So, follow the above-mentioned suggestions to keep your liver healthy and keep yourself Jaundice free forever!
For more interesting and informative articles, keep following the Possible blog section and let us know how you liked this one by leaving a comment below.
Talk to our Possible Nutritionist today for guidance and help on weight loss and healthy living. 
FREE CONSULTATION with a Possible Nutritionist