How to Lose weight isn't something you can achieve overnight—on the contrary, you'll find it moving at a frustratingly slow pace.
This will only make achieving your diet goals that much more difficult to achieve and easy to give up.
But hang in there, persevere and you can get to where you want if you're determined enough.
Keeping your motivational levels high while losing weight is the most underrated challenge.
Get FREE Health Consultation Today!
From all your unsuccessful attempts, surely one thing rings true: that to lose weight, you need to have the right attitude.
We bring to you these sure shot 8 methods of losing weight that will stave off boredom for sure.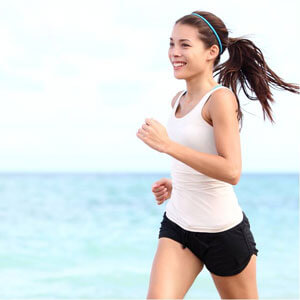 1) Set achievable goals
Before you set out to lose even the first calorie, set goals you can actually achieve.
If you don't, you're sure to fail. But if you set achievable goals bearing in mind your long-term health and dietary strategies, you will make small progress which will give you the confidence to continue.
2) Do it slowly but surely
To lose weight, introduce lifestyle changes which bring results, though not immediately.
If you expect overnight success with your weight loss plan, you could be disappointed and irritable.
But if you decide to lose a small number of calories per day, you can achieve it easily. About 2kg- 4kg a month is natural and possible, so stick with this.
3) Binge eating will delay your results
It's normal to binge once in a while, but accept that this will slow down your progress.
You can, however, limit the number of times you binge to once in a few weeks.
4) Be a realist, not a perfectionist
There's no place for perfectionism while you try to lose weight.
All you need to do is to get real and persevere. So, if you indulge today, instead of beating yourself up, work towards a disciplined life tomorrow.
5) Get a weight loss buddy
Losing weight is tough, but the effort can be made more manageable and emotionally rewarding if you have a friend.
Having a friend who holds you accountable for your weight loss is a great way to stay motivated.
You can pick up in performance and spirit if you have the support and encouragement from your friend.
6) Don't lose patience
If you reach a plateau, it's natural to be depressed. At such times, try something different that will help you lose more than usual.
How about a different style of workout or a different eating pattern?
Check with your dietician and also weed out any possibility of cheating with your food and soon you'll soon be on a losing spree.
7) Small treats are good for you
It's not easy to diet and if you've done it for a long time, you need to give yourself a treat now and then.
A treat works as an incentive to motivate you, but you need to ensure that your rewards are not food.
You could also set small sub-goals and give yourself small rewards when you achieve them.
8) Maintain your new weight
Congratulations! You have realised your ideal weight goal now. Next step would be maintenance.
You might find it far easier to lose weight than to stick to your new weight. You have kept off rich food and eaten healthy all long, so it is time to maintain that for life.
Speak to your diet counsellor or your nutritionist to chart out a sustainable diet and exercise regime.
Get FREE Health Consultation Today!