Medically reviewed by  Ashwathy V. Pillai,  Postgraduate Degree in Dietetics & Applied Nutrition
Diabetes is one of the most recurring diseases in this present time.
From children to old age, Diabetes has been rising among all of us. India had 69.2 million people living with diabetes (8.7%) as per the 2015 data. [1]
And now, India has even won the title of the Diabetes Capital of the world. Therefore in such a state, we should try anything that works to prevent this disease.
Table of Contents:
Studies show that Diabetes, mostly Type 2 Diabetes can be managed with the right diet.
This disease although has been found to be influenced by genes, it is very much affected by diets.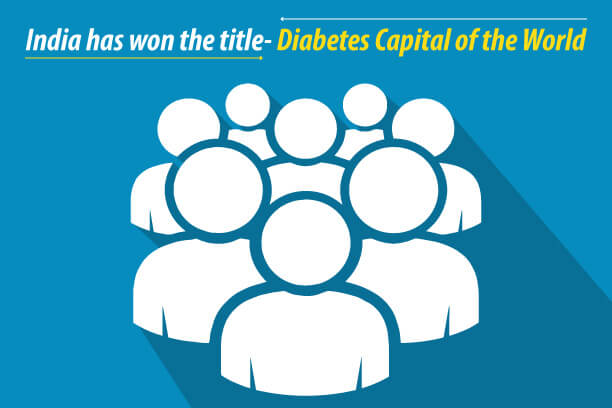 That is why a Diabetic Diet is a way to control and manage Type 2 Diabetes. This diet mainly comprises of all the important nutrients that are required by the body.
Get FREE Health Consultation Today!
Role of a Diabetic Diet
A Diabetes Diet includes low-fat and low-calorie foods that help to control blood sugar level.

A well planned healthy Diabetic Diet is found to even prevent or delay the development of Type 2 Diabetes.

The right diet that includes a variety of food groups will be a way to manage weight and hence tackle obesity, which is a major factor in handling diabetes concerns.

Dietary implementations are found to be a crucial factor in controlling heart diseases that in turn, helps in preventing Diabetes. [2]

A diet that fulfils

nutrient needs

like potassium, magnesium, and zinc can prevent Diabetes. Usually, people with uncontrolled hyperglycemia are seen to show deficiencies of these minerals. [3]
Diabetic Food List
A Diabetic Food List should particularly consider all foods that are low in GI and rich in minerals and vitamins. Here's a list of food elements to include and exclude in Diabetes Diet
4 Elements of a Food that Must be Included in Diabetes Diet
1. Carbs
Including complex carbs that are high in fiber foods is one of the major factors in planning a Diabetes Diet. Carbs are quintessential because they impact the blood sugar levels more than other food groups.
Consuming more carbs can spike up your blood glucose levels, too little carbs can lower it down too much, which is also not healthy. That is why have enough carbs, especially the complex carbs found in whole grains and veggies can help.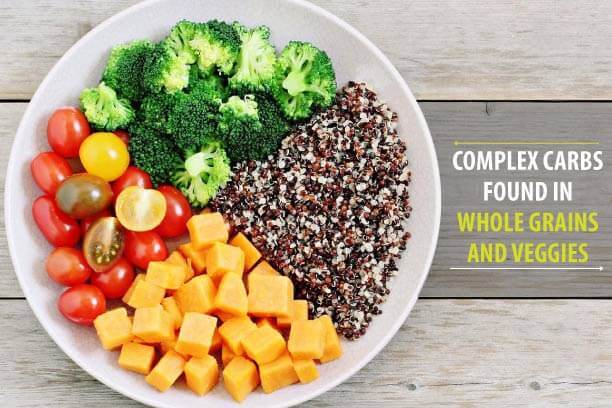 These carbs also help in better digestion, keeping you full for a longer time as well as giving you steady energy.
2. Fruits
Although fruits are believed to be sugar promoters, there are certain fruits that can help in managing Diabetes.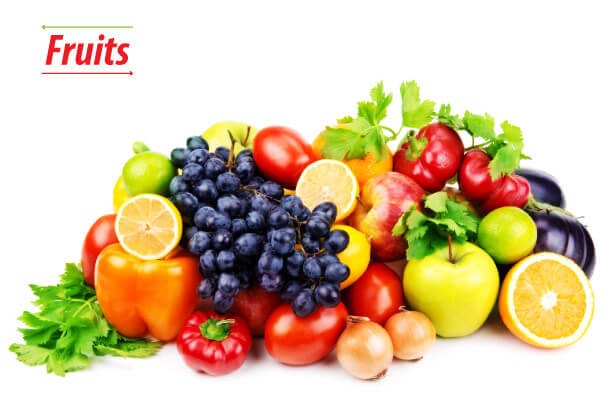 The only factor here to note would be to keep a check on the amount of consumption. Fruits like Berries, Apricots, Citrus fruits etc are particularly good for Diabetes.
3. High Fiber Foods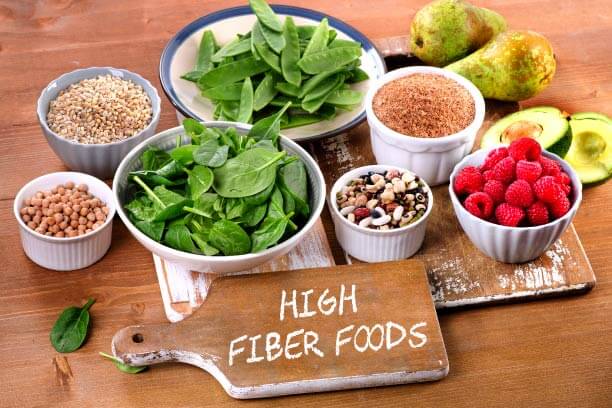 Foods like whole grains, brown rice, bran foods are rich in fiber and are amazing for maintaining a Diabetic Diet. High fiber foods are also found to be helpful in controlling blood pressure and heart diseases, which are again helping factors for Diabetics.
4. Fat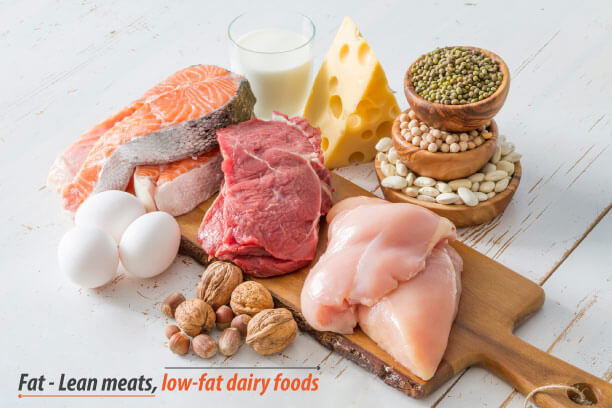 The good fat or the monounsaturated and polyunsaturated fats are found to be beneficial in a diet for Diabetes treatment. We say it a Diabetes treatment because a diet can actually prevent Type 2 Diabetes.
Lean meats, low-fat dairy foods, vegetable oils and changing cooking habits like baking instead of frying can help in getting the right fats into your Diabetes Diet.
5 Elements of a Food that Must Be Avoided in Diabetic Diet
1. Sweetened Beverages
These drinks contain high levels of fructose that can impact insulin resistance as well as promote weight gain. Moreover, sugar-sweetened beverages have shown promoting health issues that often come with Diabetes like fatty liver. [4]
2. Fat
While good fats can help in managing Diabetes, the bad fats i.e, trans fats are shown to be increasing heart risks. Although trans fats don't spike up blood sugar levels directly, they produce health impacts like body inflammation [5] that are particularly harmful to Diabetic.
3. Packaged Foods
Snacks for Diabetics should be chosen very crucially because usually, they contribute a lot. While most of us are dependent on packaged snacks, for Diabetics, these processed foods containing refined flour and a very high amount of carbs raise blood sugar levels greatly.
4. Fruit Juices
Yes, a Type 2 Diabetic diet should avoid fruit juices because these mainly contain soda as well as added sugars that aren't at all good to be included in a food list for Diabetics.
Therefore, instead of a glass of fruit juice, no matter how pure it seems, go for a whole fruit, which is also fiber rich.
5. Refined starchy foods
A Diabetic Diet should totally avoid food sources that are rich in refined starches like white rice, flour and bread.
These foods once digested act like sugar in the body that increases blood sugar levels. Hence choose alternatives like brown rice, oatmeals, millets, buckwheats etc.
So now that we know how a Diabetes Diet can help in Diabetes treatment and what a food list for diabetics should look like, here we bring to you amazing Diabetic Recipes along with the time of meals, recommended by our Nutritionist, Dr Priya, that you can try at your home. Check them all out and be a controller of your sugar levels.
Dietitian recommended Diabetes Diet Plan Recipes
Early morning – 

Cinnamon Ginger Water
Ingredients:
Powdered Cinnamon,
Crushed Ginger,
Water
Breakfast – Button Millet Idli
Ingredient:
Possible Millet Idli Mix,
Curd, salt,
Water, carrot,
Onion, green chillies,
Mustard, coriander leaves,
Curry leaves, oil, chana dal.
Mid-morning- Egg Salad
Ingredients:
Boiled egg,
Boiled corn, carrot,
Onion, green chillies,
Lemon juice, pepper powder,
Chilli powder, chilli powder,
Coriander leaves, salt.
Lunch-  Hi-Protein Methi Thepla
Ingredients
Hi Protein Atta,
methi leaves,
crushed garlic,
green chilli,
salt, oil.
Evening- Hi-Protein Choco Vanilla Shake
Ingredients:
Choco Shake-a-Day,
Vanilla Shake-a-Day,
Milk
Dinner- Gluten-free Chole Wrap
Ingredients:
Gluten-free atta,
Boiled choley,
Onion, tomato,
Ginger garlic paste,
Green chilli,
Coriander powder,
Chilli powder,
Garam masala,
Chat masala, coriander leaves,
Oil, salt, water
Doctors while dealing with the treatment of Diabetics often advise them to consult a Nutritionist for well-planned diet charts.
Want some Nutrition experts to plan yours? Consult a Possible Nutritionist today. The first Health consultation is totally FREE. Click here to avail it.
Get FREE Health Consultation Today!