Medically reviewed by Dr. Shunmukha Priya, Ph.D. in Food Science and Nutrition
The COVID-19 pandemic is causing  uncertain challenges and threats to individuals and healthcare systems worldwide. Possible community includes hundreds of health professionals that are directly or indirectly involved in fighting COVID-19.
For all of us, the primary goal is building immunity and preventing incidence of COVID-19 infection. This is the time to remind ourselves that nutrition and wellbeing plays a key role today and forever.
Increasing evidence and news predict that geriatric  or elderly population are the ones with greater risks to COVID-19 primarily due to decreased immunity, loss of lean body mass, other bodily changes that come along with increasing age and possible comorbidities like Diabetes, Hypertension, Heart Disease, etc.
If you are a caregiver of an individual suffering from Dementia or similar medical condition, then you must read this article and follow the guidelines given for them.
For example, an individual with dementia may forget to wash their hands or take other recommended precautions to prevent COVID-19. Ongoing research depicts that diseases like COVID-19 may worsen cognitive impairment due to dementia. However there is a need for concrete conclusions on this part.
Since the senior citizens are more at risk due to the COVID-19, we have some come up with certain guidelines which would help us pass through the pandemic. To help stop the spread of coronavirus and safeguard the health of those at greatest risk, one must follow the below guidelines.
Nutrition And Gut Health
Eat a balanced diet and try to eat at least 4-5 different fruit and vegetables a day. Consuming nutrient dense foods is one of the integral components of diabetes management.
It is important for individuals with diabetes to consume a balanced diet to keep their blood glucose levels stable and build immunity.
You can think about the Possible Plate concept that consists of: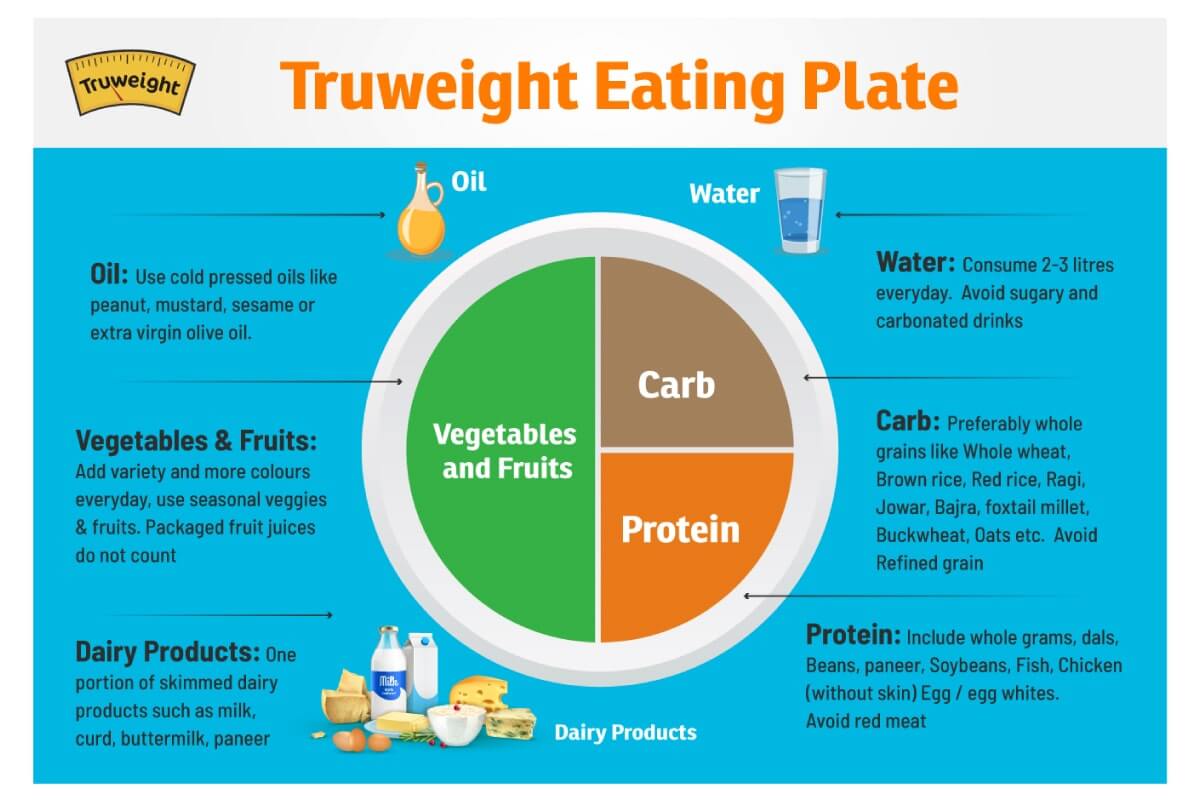 50% Vegetables & Fruits: Consume 4-5 servings of Vitamin C rich fruits and green leafy vegetables
25% Complex Carbs: Consume whole wheat Roti, Brown Rice, Millet preparations, etc
25% Protein: Consume a variety of Dals, Legumes and Beans, Non Veg – Eggs, chicken and Fish.

The American Academy of Nutrition and Dietetics recommends foods rich in nutrients such as proteins and vitamins like A, C, E, Zinc to strengthen the immune system.[1]
Load your body with Vitamin C rich and season fruits like oranges, sweet lime, muskmelon, papaya, etc. You can simply squeeze lemon over a salad, soup, dal or snack.
Include orange coloured foods in your diet that are rich in Vitamin A. Foods like carrots, pumpkin, sweet potatoes', etc are one of those.
Zinc promotes healing, protein synthesis, growth of immune cells. Food groups that can supplement your body with Zinc are pumpkin seeds, beans, chickpeas, almonds, cashews, and products fortified with zinc.
Minimise intake of highly processed foods like white bread, white pasta, and other refined flour preparations.
Utilise Indian Superfoods like Turmeric, Ginger, Garlic, Cinnamon, Fenugreek Seeds, Curry leaves, etc in your dishes; they come with more than one health benefit.
Garnish your soups, smoothies, and salads with more than one seeds like sesame, pumpkin, etc to supply your body with essential fats.
Start the day with a cup of immune boosting tea by adding pieces of ginger or Tulsi leaves.

Probiotics & prebiotics have been shown to promote specific aspects of health like

Enhance immune system

Aid better digestion

Aids in weight management

Regulation of body temperature, etc in senior citizens which is required during COVD-19 especially.[2]

Foods to be suggested to improve the gut microbiome are idli, dosa, dhokla, fermented millet, grain preparations, Kanji, Pickled vegetables, Kambu Ragi Koozh/Ambali, Germinated Pulses like Moong sprouts, etc.
Consume curd and buttermilk during mid meals or along with your major meals to improve your gut health.
Hydration
Drink 2 to 2.5 Litres of water daily.

Preferably Drink lukewarm water.

Add any one of the following such as Fresh ginger, dry ginger, cumin seeds, fennel seeds, coriander seeds, Ajwain – ½ tsp for 1 litre water and boil for 5 mins and drink.

Include a glass of buttermilk with mint leaves or coriander leaves before and after lunch, it will improve gut health.

Avoid too much tea or coffee as well as cold drinks.

Infused waters can be taken after washing the required fruits or vegetables.
Medications And Supplements
Continue the regular medicines which you are already having.

Be in touch with your physician over the phone and update your health status.

If any supplements or medications prescribed by the physician, continue the same. Do not change the dose of medicines without physician's knowledge.

Discuss with the physician and take a multivitamin supplement one on each day for a month.

You can supplement your diet with OTC probiotic supplements like Darolac or Velgut.

Take Chyavanprash 10gm (1tbsp) in the morning. If you have Diabetics, then you can take sugar free Chyawanprash. Suggested for all age groups and all diseases and for all age groups.[3]
Hygiene Practices
Wash hands with soap for a minimum of 20 seconds.

Keep your hands and fingers away from your mouth, eyes, and nose.
Lifestyle
Over the coming weeks all of us will be spending a lot more time at home with our family distancing from friends. This will inevitably mean big changes to our normal activities and routines.
Making time for regular phone calls and staying in touch online with your distant friends and relatives are great ways to keep in contact when we can't meet face to face and it is specifically recommended for seniors during COVID-19 since they are likely to have less work to engage with.

It is important to stay physically active around the house. Try to keep up with your routine activities such as cleaning, daily chores, cooking, etc as far as possible apart from stepping outside or walking inside the house with as much space you have.

Moderate exercise of walking for 30 mins for 5 days in a week helps keep you fit, which makes your immune system stronger. Research also suggests it helps cells move more freely, which helps you to do your job better.[3]
Seniors during COVID-19 are to be advised to take a short nap of 30 mins during the daytime which will keep them fresh for the rest of the day. A daily sleep of 7 to 8 hrs is essential for improving overall immunity and health.

Keep social distancing to avoid exposure to germs.      

Sunlight: expose 15 mins sunlight from your balcony daily time between 11am to 2 pm. Try to get outside for some fresh air. Just sitting in the garden, or on the balcony, or opening a window can help.

Reduce stress, as over the time it may lessen immune response. Practice yoga or meditation, engaging into hobbies like knitting, gardening, etc., which helps you get rid of stress.

Avoid watching Television and news, checking WhatsApp messages frequently which are circulated, and all this can also increase the stress or anxiety. But ensure you are upto date with the current scenario from authentic resources.

Smoking and alcohol intake weakens your body's immune response, making you more susceptible to illness and infection. Hence, avoid drinking too much or smoking
Diet Plan:
Meals
Plan 1
Plan 2
Plan 3
Plan 4
Early Morning
Immune boosting Tea + Almonds(4)
Lemon tea + walnuts(3)

Tulsi Tea + Mixed seeds (1tsp)
Lemon honey water (1cup) + Almonds(4)

Breakfast
Brown rice Dosa or Idli
(2) + Sambar (1 cup) + veg
Chutney

Dal chilla or Besan chilla
or mixed dal dosa (2) +
Chutney(3tbsp)

Oats-30 gm with milk-150ml + Egg whites (2)/Steamed
sprouts - 1 cup

Vegetables Poha-1cup/ Thalipeeth -2+curd + egg whites /Sprouts - 1cup

Mid Meal

Muskmelon (1cup)

Half mango/orange(1)
Orange(1)/Watermelon- 1 cup

Papaya/ grapes- 1cup

Lunch
Steamed or sauteed
vegetables + Roti-2 / Rice - 1cup + Palak/methi Dal + vegetable curry- 1cup

Steamed or sauteed vegetables + Moong dal
Khichdi -1 bowl + raita - 1cup

Steamed or sauteed veggies - 1cup + Rice/Whole wheat
phulka-2 + Dal/Fish or chicken + veg curry

Buttermilk with jeera+mint Veg stuffed roti- 2+ Dal- 1cup + cucumber raita 1
cup + 1tsp Pickle

Evening Snack
Masala Tea/ Green Tea + Steamed moong/black chana chat - 1 cup

Green tea/ Khakhra -2/ Roasted makhana- 1 cup
Masala Tea + Roasted chana with some veggies

Green tea - 1cup + 2 digestive biscuits
Dinner
Whole wheat Roti-2 + veg
curry + dal-1 cup + Buttermilk with few mint leaves

Whole wheat Roti-2 + veg
curry + dal-1 cup+ Buttermilk with Ginger,
Green chillies

Thalipeeth (2)/Ambil / Ragi porridge with
buttermilk -1 + Veg Curry

Broken wheat khichdi/ Oats khichdi 1cup
Buttermilk

Bedtime
Milk with cinnamon/ turmeric powder added

Triphala or milk with turmeric/cinnamon powder

Triphala or milk with
turmeric/cinnamon powder

Triphala or milk with turmeric/cinnamon
powder

Probiotic Recipe:
Kambu Ragi Koozh / Ambali (fermented, vegan, gluten-free) 
Ingredients: 
Whole kambu or Bajra – 1 cup

Ragi flour – 1.5 cups

Water for cooking – 4.5 – 5 cups

Salt to taste

Chopped onion (Optional) 
 Procedure:
Soak the whole kambu or bajra for an hour. 

Rinse and let it air-dry for a couple of hours. 

Then use a mixer and grind to a coarse rava/broken grain consistency. Add water to the broken kambu. Add the ragi flour and mix well. Set aside till it ferments. Overnight does the trick. 

Boil the water, add salt, and add the fermented grain mixture to it. Keep some more water aside. 

In case the porridge becomes too thick, add water as required. Allow it to cook till it thickens and flour gels together. Set aside till it cools completely
Conclusion
 The measures mentioned above are basic and can be followed starting today. All of us are most concerned about our seniors during this COVID-19 pandemic since they are at higher risk. Following certain measures one can always get away with any virus.
These guidelines are proposed and listed by the experienced doctors and hence it can never go wrong. While they are doing their best to bring peace during the current lockdown. Let us make sure to protect our seniors during COVID-19 and so we pledge.
It is easy for anyone to say I will be ok even if I am attacked by COVID-19, but we are not completely aware of how these are going to affect our elders. They are old and weakly immune.
Let us not wait for the worse to come. React today and that is not just for you but for the seniors during COVID-19.