Medically reviewed by Shareefa Salma, Masters degree in Clinical Nutrition
Amidst the COVID-19 pandemic sweeping across the globe, immunity AKA the defence system is going to be your saviour against potentially harmful viruses.
Thyroid disease and COVID-19 are one such concern that all the thyroid patient must be concerned about.
Having hypothyroid absolutely does impact your ability to fight infection that you as a thyroid patient should be aware of.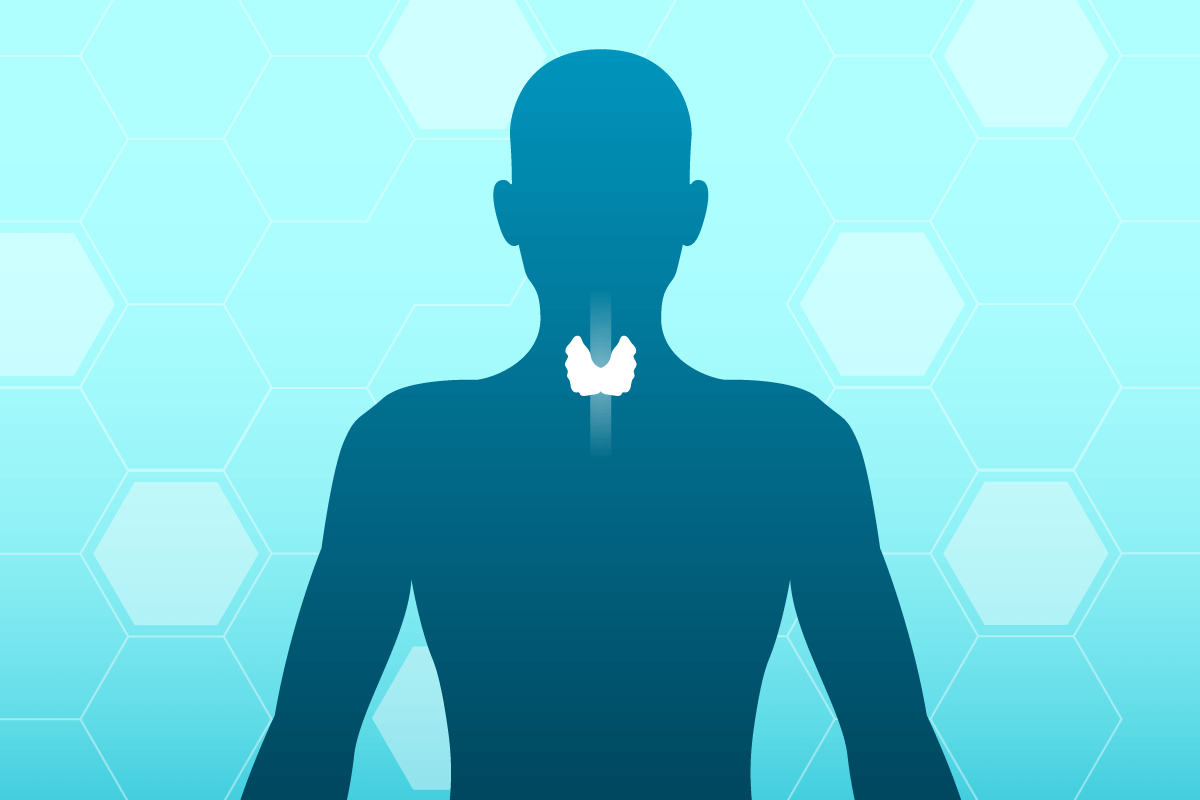 Thyroid plays a stimulatory function with your immune system.
Both your immune system and thyroid function are intertwined with one another, if one is slowed down it will drag the other down as well.
Eating nutritious foods and having adequate access to food is now top priority for many.
We are going to share some guidelines, diet plans and recipes which will enhance your thyroid function. And also help improve your immune system in the process.
In this space, we have bought you certain guidelines which will help you deal with thyroid disease and COVID-19.
Nutrition
Optimal thyroid levels are incredibly important to your everyday health. What you eat has a profound impact on your thyroid gland. Eating a well-balanced diet, rich in macro-nutrients and micro-nutrients keeps your thyroid functioning normally and improves overall immunity.[5]

Include

whole grain-based carbohydrates (Brown rice, whole wheat, millet preparation, etc) as they provide energy with no inflammatory or autoimmune responses. [1]
Protein plays an important role in enhancing immunity and helps increase the rate of your metabolism. Eat variety of protein rich foods including unpolished dal, beans/ legumes, egg, poultry, unsalted nuts and seeds. Non vegetarian food portion should be confined to 70 grams of serving/twice a week.
Omega-3 balances your hormones, supports thyroid function, and helps boost the immune system. Include good fats in form of flaxseed, chia seeds, walnut etc. Dietary omega-3 (n-3) fatty acids from nuts and seeds, cold pressed oils (oil intake – 2 to 3 tsp/day) have effects on anti-inflammatory and immune-modulating.[2]
You can take 1 tbsp of seeds combination throughout the day, it can be spread on a smoothie, salad, soups, etc. Handfuls of nuts like Almonds, Walnuts, Pistachios, etc can be consumed during mid mealtime.

Regular consumption of fruit and vegetables is encouraged to improve antioxidant levels in the body, thereby improving overall health and longevity. Include

vegetables such as Cucumber, Bottle gourd, Bell peppers, Ladies finger in the diet.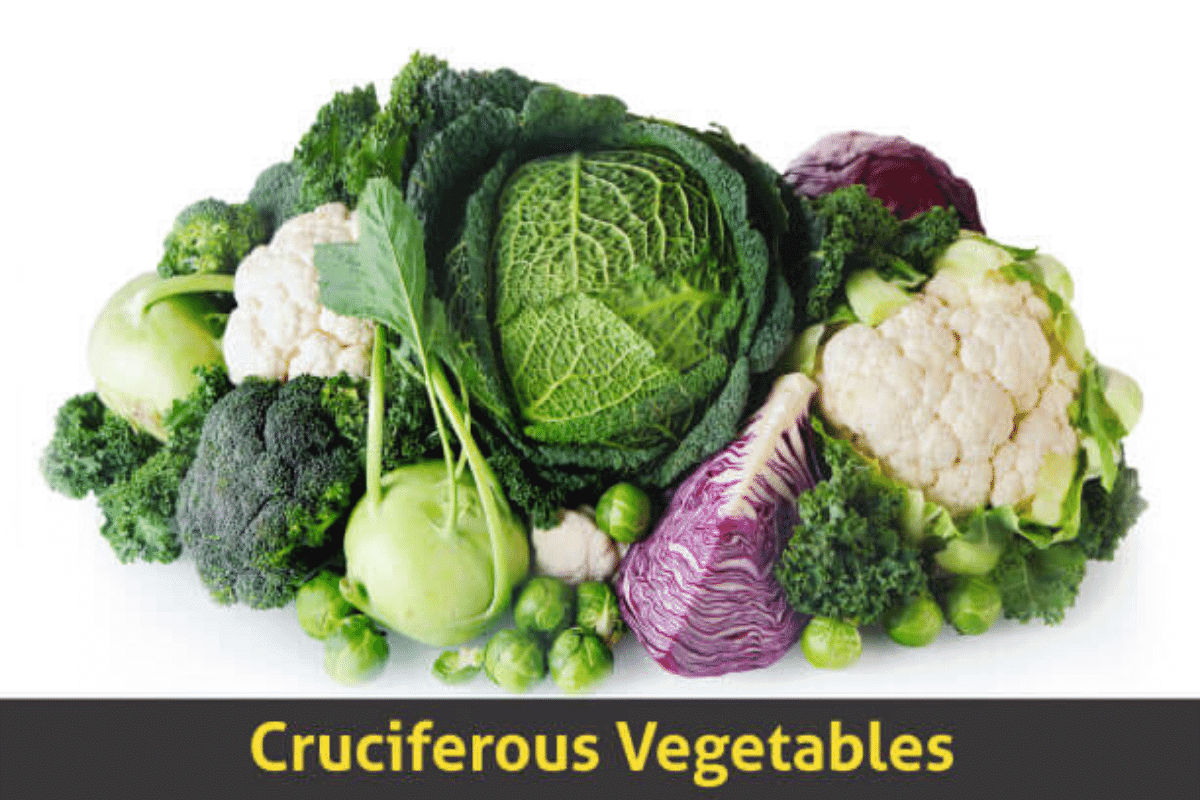 Cruciferous vegetables like Cabbage, Broccoli, Cauliflower, etc. contain goitrogen substances that can interfere with thyroid function. Eat them cooked and in moderation as cooking will lower the effect of goitrogens in these foods.[4]
You can enjoy all the seasonal fruits (1-2 servings/day) like Oranges, Sweet lime, Muskmelon, Watermelon, Mangoes (1/2 half) that are dense in essential micronutrients Vitamin C, B-complex vitamins, etc.
Vitamin C is an essential nutrient and potent antioxidant, making it ideal for boosting your immune system. Sources of Vitamin C includes kiwi, amla, lemon papaya, orange, guava, bell peppers, sweet potato and tomatoes can be included. You can simply squeeze lemon (for Vitamin C) over a salad, soup, dal or snack.
Zinc is a major boon to your immune system, especially when partnered with vitamin D3 and vitamin C. Eating nuts such as cashews and almonds can boost your intake to zinc. Other good food sources such as legumes/ beans, whole grains, cashews, almonds, seeds like pumpkin seeds can be added to your snack or breakfast.
Vitamin A, and they have an antioxidant effect to help strengthen the immune system against infection. Include orange coloured foods in your diet that are rich in Vitamin A. Foods like carrots, pumpkin, sweet potatoes etc are one of those.
Regular intake of Vitamin E is crucial for maintaining the immune system via the activity of T cells, the white blood cells that provide protection from viruses like COVID-19. Food sources include Nuts like Almonds, peanuts, hazelnuts etc, Greens like spinach, broccoli.
Iron is one of the most important minerals for thyroid function, including foods that are rich in iron such as Dates, Pomegranate, Corn, Sesame seeds, Jaggery, Lentils, Lean red meat, Fortified breakfast cereals, Spinach etc.
Virgin coconut oil

supplements in diet, modulates immunity, behaves as an antioxidant, and fights sluggish metabolism. Take 1tsp per day over 1-2 weeks to achieve health benefits.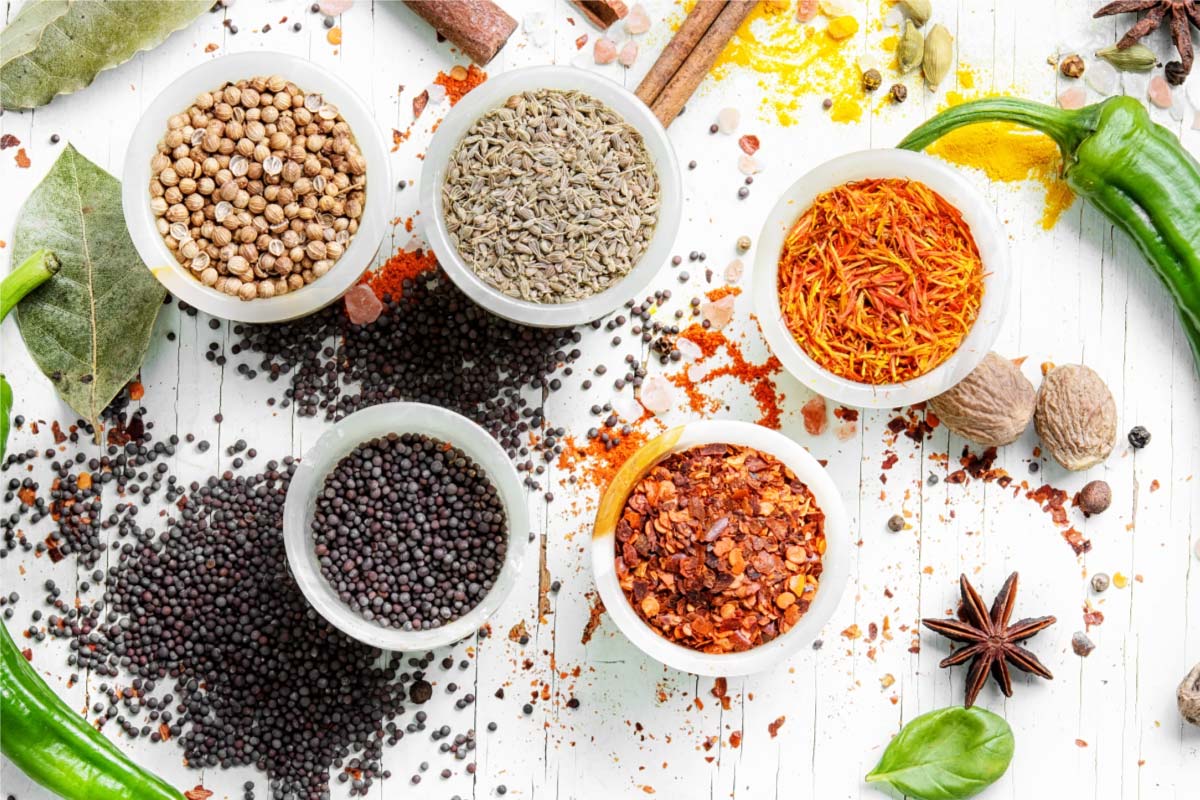 Spices like ginger, garlic, cumin, carom seeds, fennel, turmeric, star anise, black pepper, cardamom and cinnamon help lower inflammation, ease digestion and improve the immune system.
Pippali, Black pepper and Amla were shown to be effective bio availability enhancers due to the inherent ability to increase 'Agni' and thereby digestion and absorption.
Probiotics

are good bacteria that help maintain a healthy intestinal balance for optimal immune function and digestion. Fermented foods like dosa, idli, Buttermilk, curd, Kanji water, vegetable pickle or any regional fermented drink can be consumed.
Lifestyle
Drink a lot of water to stay hydrated. Boost your immune system with warm water infused with spices like star anise, Fennel, cinnamon, cumin, ginger, etc.
Sleep creates a unique constellation of immune systems and hormones. Sleep is considered an important modulator of the immune response. Thus, a lack of sleep can weaken immunity, increasing organism's susceptibility to infection. You must aim to get a good 7- 8 hrs of undisturbed sleep at night.[3]
Moderate exercise seems to have a beneficial effect on the immune function which could protect against the upper respiratory tract infection and raise metabolic rate. Move your body to boost your immune function.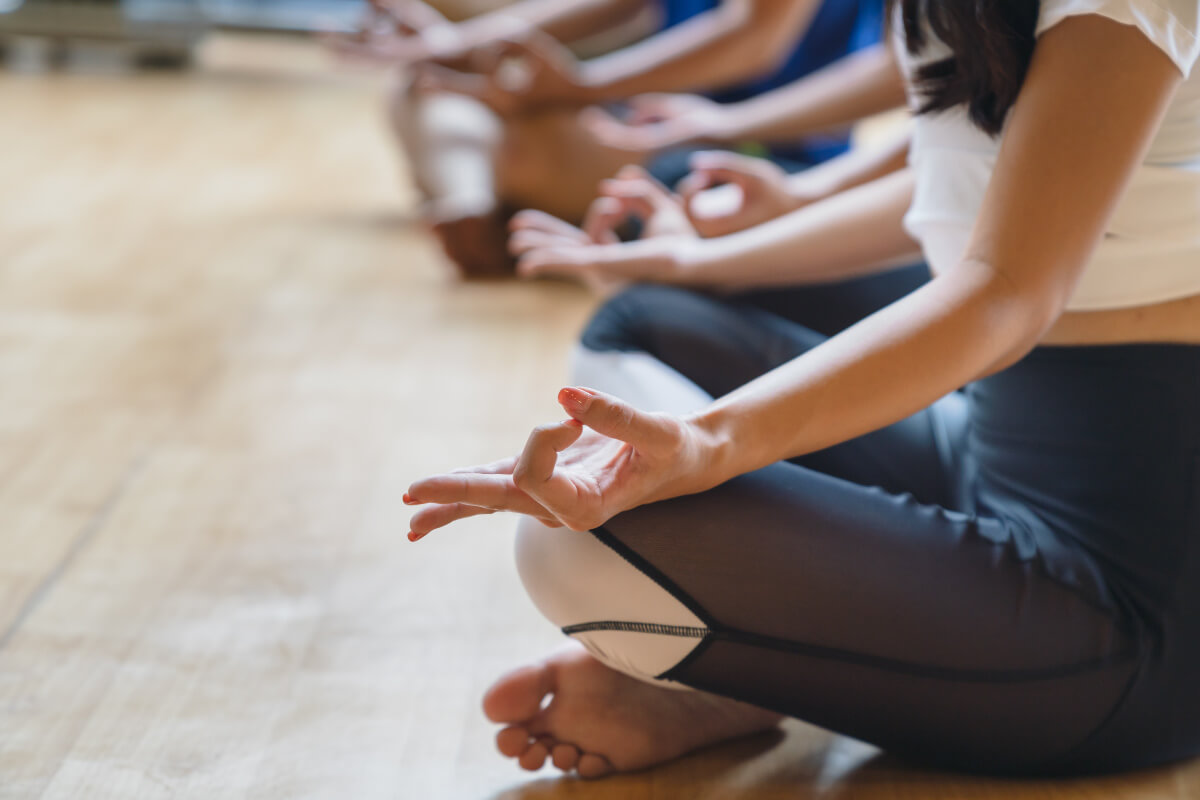 Stress can have a huge impact on the immune system and make us susceptible to fall sick. You can do breathing exercise like Prananyam, Deep Meditation on waking up or before sleeping time.

Focusing on hobbies like knitting, book reading, gardening, playing crosswords, painting, etc., can keep you engaged. Continue with your regular routine like completing household chores, cleaning, cooking, etc., like you would do earlier, but staying indoors.

Connecting with your distant friends and family relatives, over a voice or video call can keep you engaged and can help you reduce your stress and anxiety. It can be called as distant socialising.

There are some natural ways to power up your immune system during this covid-19. 
Medications & Supplements
Thyroid hormone supplements like levothyroxine or carbimazole do not change nor weaken your immune system. However, some people with thyroid eye disease will be on high doses of steroid medication which can suppress the immune system. Take your thyroid medication regularly as intended for proper thyroid functioning. 

Research shows adaptogens like holy basil (few leaves), turmeric (0.5 g), Ashwagandha (1 gm or 1 capsule) can combat fatigue, ease anxiety, and enhance mental performance. Add it to your smoothie or brew a tea with it. 
Consider addition of supplements containing Vitamin C, Zinc, Vitamin A, B6, D, E, Iron, Folate and Fiber if not getting enough from the diet. Taking multivitamin may help. One tablet of multivitamin daily for a month can help Dill the nutrient gap, increase energy level and improve immune health. 
Vitamin D plays an important role in thyroid function and is found to be deficient, hence its mandatory to take the supplement.  Scientific research suggests that supplements of Vitamin D in the form of granules or chew able tablets like Tayo 60k, D-rise, ShelCal D, etc improves Vitamin D levels in the body that in turn protects the body against respiratory infections. 

Best source to absorb Vitamin D would be getting oneself exposed to sunlight preferably from 7 AM to 10 AM. 

Adding a probiotic supplement like Velgut, Darolac every day for a month has shown to have improved immunity and is associated with changes to the gut microbiota. The gut immune system may represent a novel therapeutic target for systemic inflammation in insulin resistance. 

Barley kulthi (horse gram) cooked in water with little spice or only salt (or Garlic, onion, trikatu, sigru (moringa) sendha namak or rock salt, black pepper, asafoetida) and water, proportioned as 1:14 or 1: 6 will help to manage weight and water retention issues. 

Castor oil supplementation can be taken, 2-3 tsp or 2-3 capsule of castor oil, early in morning or before bedtime to manage constipation.
General Guidelines to Maintain Hygiene
Wash hands properly for 20 secs with a liquid soap and use Hand Sanitiser frequently. 

Wear mask and gloves while going out and maintain 1meter distance with others. 

Avoid touching face specially eyes, nose, and mouth. 

Use your elbow for coughing and sneezing.
Diet Plan
| Parameters | Before | After |
| --- | --- | --- |
| Weight (kg) | 99 | 78.6 |
| BMI (kg/m2) | 31.3 | 23.5 |
| HbA1C | 8 | 5.7 |
| Medicines taken at the start of the program | Vobit 0.3 (post lunch) | Stopped by Doctor |
| Change in Dosage | Glycomet GP Forte 2: twice a day (post breakfast and dinner) | Glycomet GP Forte 1: twice a day |
Disclaimer: Possible does not claim to cure any diseases. Results may vary. Diet supervision is not a substitute for medical treatment. You can prefer food/recipes as per local availability.
Probiotic Recipes:
1. Carrot Kanji
Ingredients:
250 gm carrots-preferably the dark variety (called kaali gajar)

6 cups water

3 Tbsp powdered mustard seeds

2 Tbsp salt
Method:
Peel the carrots, and cut them into 7cm/3″ pieces, not too thin (about finger size).

Boil the water and add the carrots to it.

When the water comes to a boil again, shut off the heat and leave to cool.

Add the salt and the mustard powder, and transfer into a jar with a lid, and keep this in the sun to mature.

In sunny weather, it takes 3-4 days for the taste of the mustard to become strong. Do not keep the jar in the sun.
2. Turmeric Root & Mango Ginger Pickle in Lemon Juice
 Ingredients
150 gms Fresh Mango Ginger

150 gms Fresh Turmeric Root

1/3 Cup Lemon Juice (~5 Large Lemons)

4-5 Green Chillies (optional)

1/2 tsp Salt

 
Method: 
Using a few drops of oil, grease your palms. This prevents the turmeric root from staining your palms.

Peel and chop the turmeric and mango ginger into thin slices. You can also julienne them. Cut the green chillies into 1/2″ pieces.

Add the mango ginger slices, turmeric root slices, green chillies, lemon juice and salt to a clean, dry, airtight glass bottle. Use a spoon and mix well. Close the bottle and let the pickle rest for 2 days.
Conclusion
The guidelines mentioned above, although majorly concentrated on helping thyroid patients. It should be commonly practiced by all of us for a healthy and hygiene lifestyle. Thyroid disease and COVID-19 have serious impacts on each other.
While the greatest number of fatalities due to COVID-19 are observed to be people with other medical conditions. It is a serious matter to people with hypothyroidism. Hence Hypothyroidism and COVID-19 has to be discussed and precaution well before.
If you are a victim of thyroid disease or one of your close ones are then do not forget to share this blog with them. It is always important for one to take hold of the situation beforehand than become the sufferer later.
Let us defeat the COVID-19 pandemic today! Yes. And now you know how. All there is for you to do is consistently follow a healthy lifestyle. Let us build a guard within us to protect ourselves from COVID-19.
Maintaining a healthy lifestyle especially during this pandemic is more important to people with other medical conditions like Hypothyroidism. Do not risk your lives due to your ignorance. React today and act now!