Every human has a capability to fight any infection affecting their own body, without having to consume any medicines. It is the immune power of a human that we are talking about.
There is no way you are ignoring your immune system to let it grow and evolve by itself. You must be the one boosting your immune system. While there are many medicines which do that job, a more natural way is to consume food that are immune system boosters.
Here, we have mentioned 16 such foods that can boost your immunity naturally. Grow stronger each day, let us fight off the viruses loitering around.
Why Is It Important To Boost Your Immunity?
The major purpose of the immune system is to protect your body from viruses and bacteria. If not for immunity you would fall sick more often and recover late.
Suppose you do your bit to bring more power to your immune system by consuming food that are immune system boosters, it is a gift to self.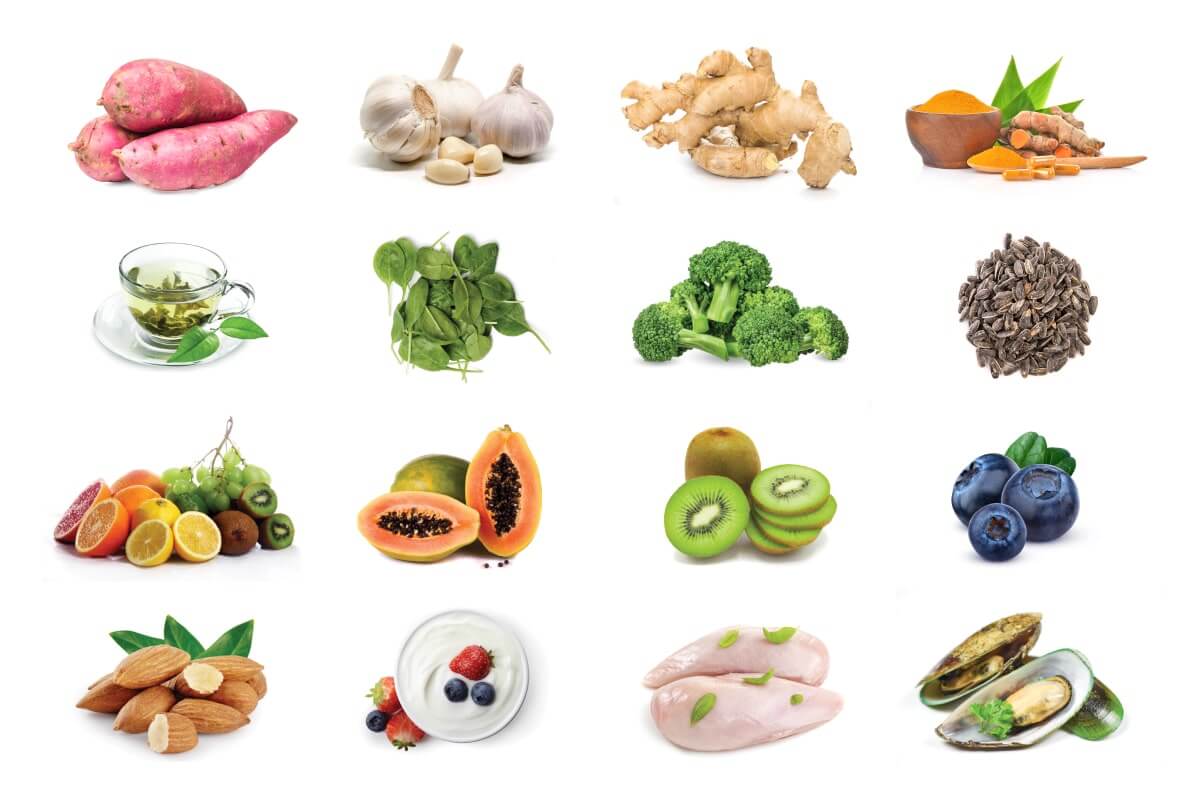 These foods are rich in vitamins and minerals which are essential for a better immune system.
16 Foods To Boost Your Immunity
1.
Sweet Potato:
A one of a kind, this vegetable is full of beta carotene and vitamin A.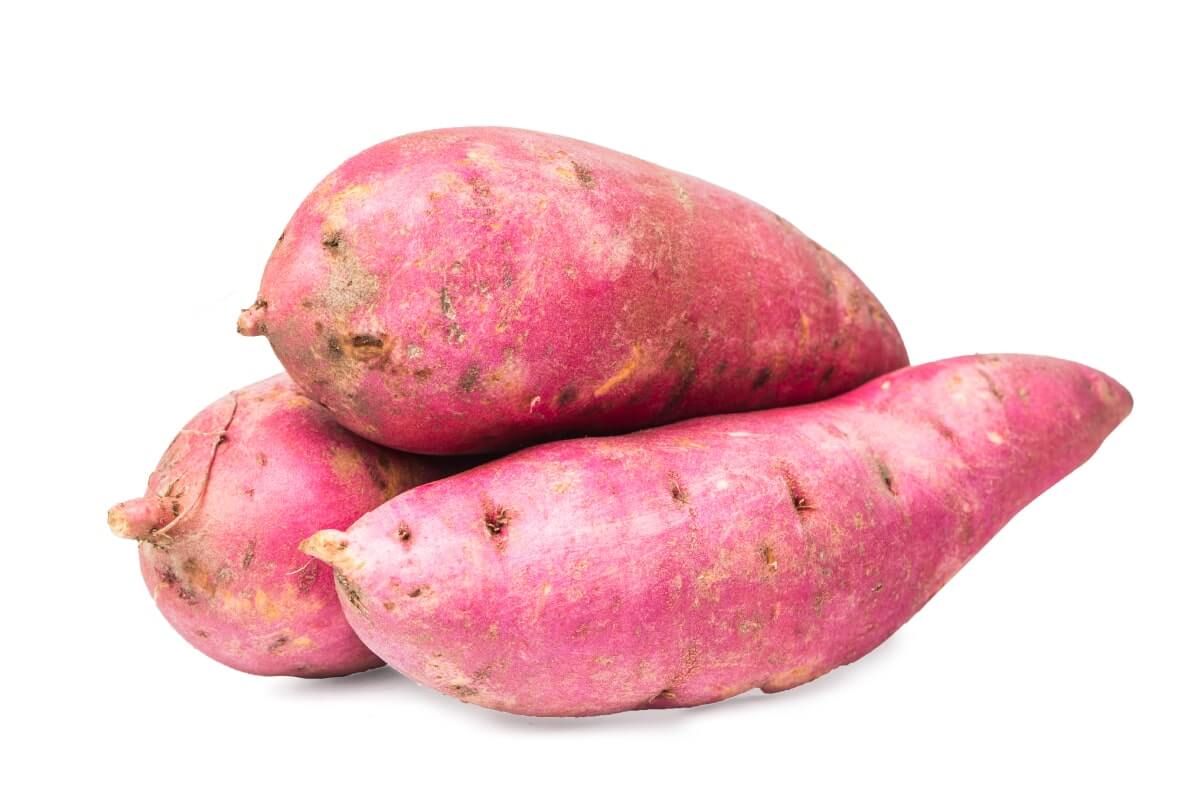 Sweet potatoes are rich in fiber which helps with maintaining good mood and memory. They not only improve your immune system but also are good for heart, vision and oral health.[1]
2.
Garlic:
One of the most important vegetables in the Indian household, helps boost the number of T-cells which fight viruses in your body. It helps in blood circulation and fights, stress and fatigue.
3.
Ginger:
The anti-inflammatory and antioxidant factors in ginger help boost your immunity. It also enhances immune response. It has been recorded to help in digestion, reducing nausea and fighting off flu and common cold.[2]
It is one of the most common spices added in Indian foods, be it sweet or spicy. The importance of turmeric is indeed the best regarding boosting your immunity.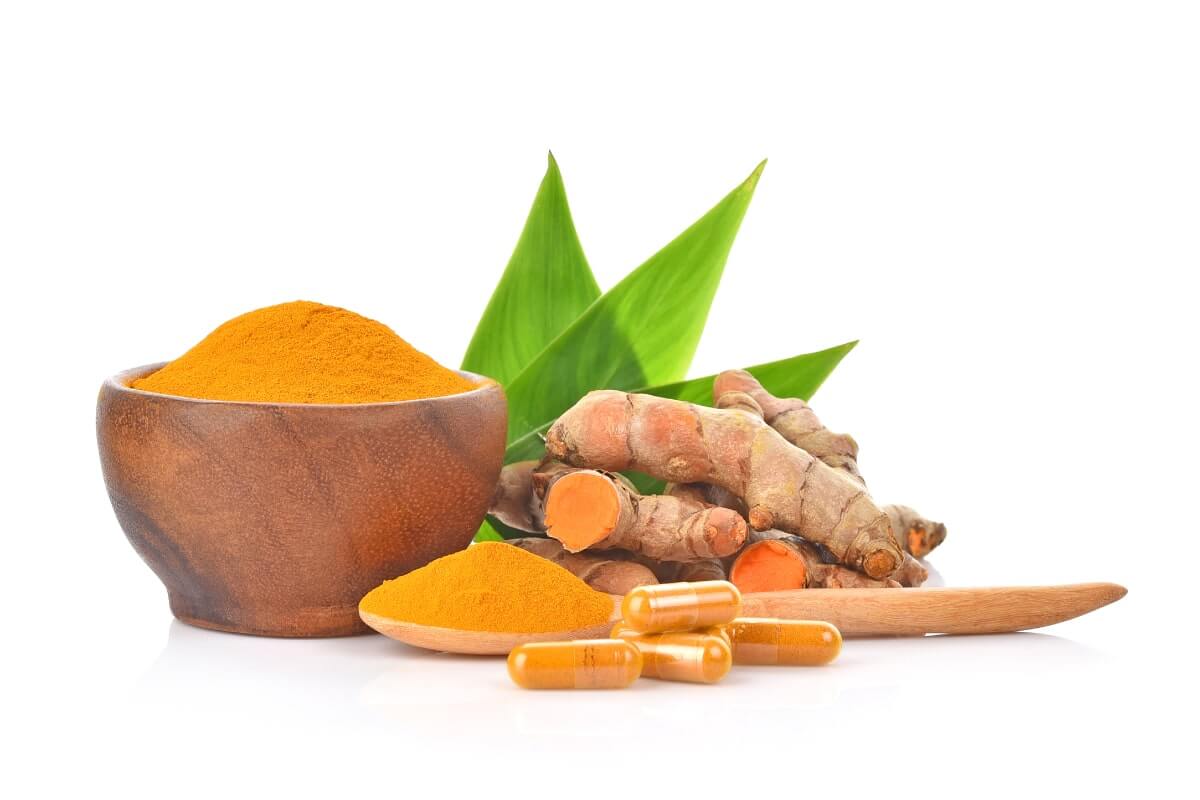 It increases the immunomodulating capacity of your body, and also has the power to reduce the chances of heart disease, Alzheimer's and cancer. Its antioxidant properties help overcome stress and depression.[3]
5.
Green Tea:
The antioxidants present in green tea protects your body from viruses and infections. It is one of the major foods known to boost the immune system of the body by de-stressing both body and the mind.
6.
Spinach:
Spinach is rich in vitamin C and full of numerous antioxidants and beta carotene. This increases the ability of your immune system to fight off infections. Spinach must be cooked as little as possible, so the nutrients are retained. It helps regenerate other antioxidants in the body like vitamin E.
7.
Broccoli:
Like the properties of spinach, broccoli is rich in vitamin C and beta carotene which fights infections boosting your immunity. Minerals like zinc and selenium present in broccoli also help strengthen the immune system. Like spinach they are to be cooked as little as possible to retain the nutrients.
8.
Sunflower seeds:
One of the powerful antioxidants, Vitamin E is present in sunflower seeds.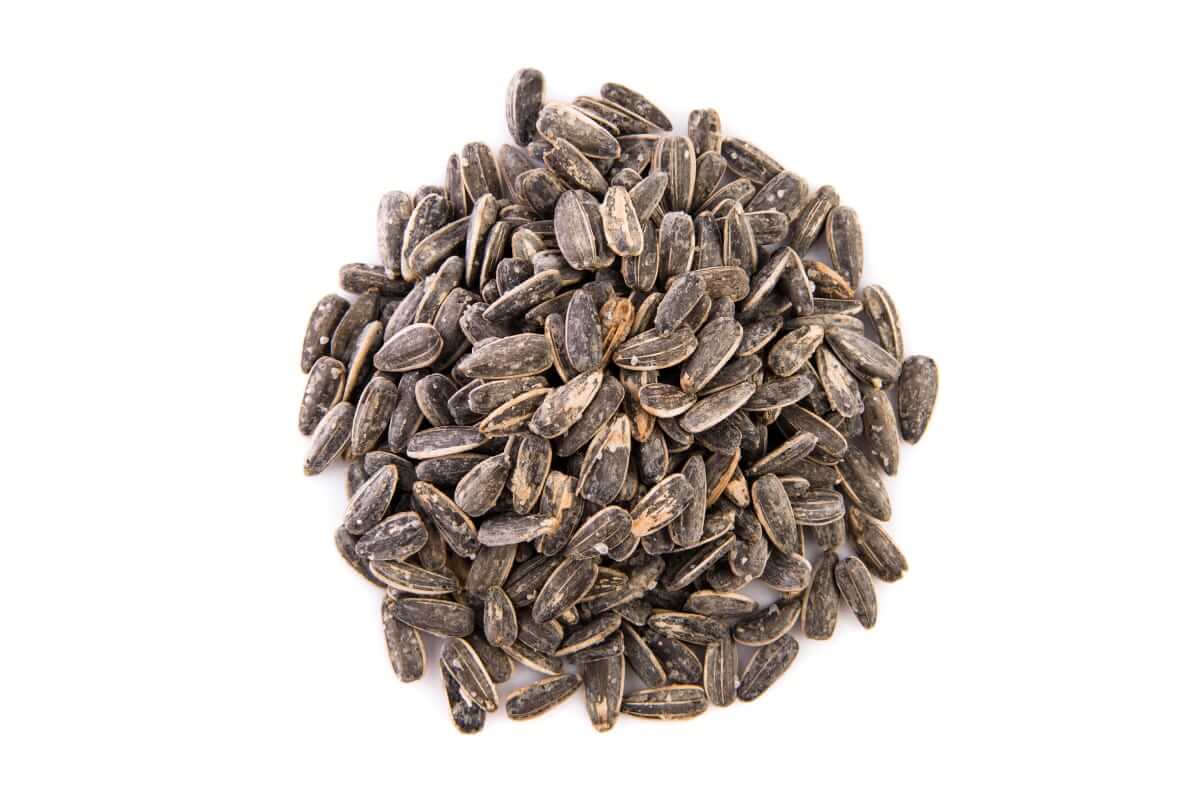 This affect your immune system increasing its strength to fight any kind of infection or virus and prevent damage of cells.[4]
9.
Citrus Fruits:
The anti-inflammatory and antioxidants present in citrus fruits are majorly important in boosting immune power. They are a rich source of the plant compounds like vitamins and minerals. These fruits can be consumed as liquid food which makes your stomach full.[5]
10.
Papaya:
This commonly found fruit has an immense amount of vitamin C hidden in it which is the major contributor for improving immunity. Hence helps fight infection, viruses and sickness.
11.
Kiwi:
Although expensive when compared with that of other fruits, it has an equally larger amount of nutrients and vitamins. It consists of Vitamin C essential for the immune system to ward off diseases.
They also reduce blood pressure and help maintain bowel health. They are low in calories and can be consumed anytime of the day.
12.
Blueberries:
Blueberries are those little fruits which are superfoods to boost your immunity. They contain a type of antioxidants called flavonoids which help reduce damage of cells.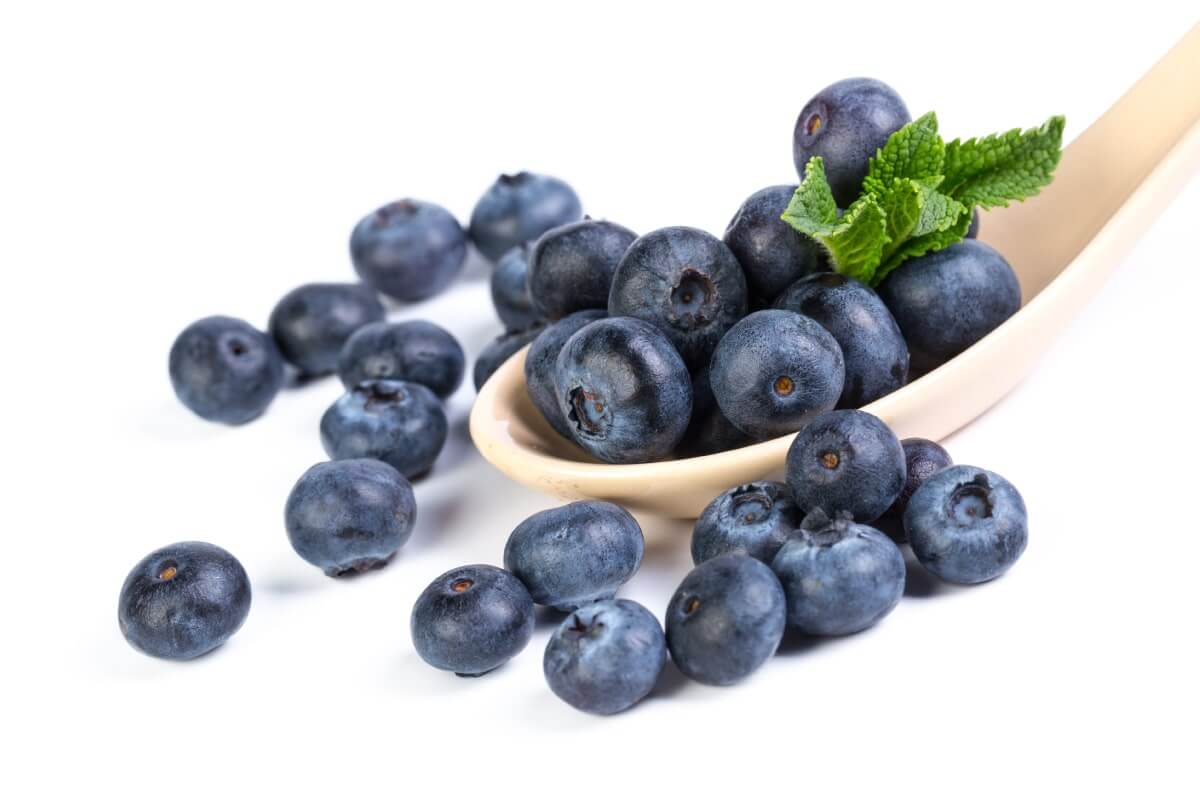 Along with that, they are also rich in vitamin C, vitamin A, potassium, fiber and manganese.
13.
Almonds:
Almonds are rich in iron and protein which is essential for the immune system. They help lower the blood sugar levels, reduce blood pressure and lower cholesterol levels.
The benefits of almonds are vast with reducing hunger and weight loss. Antioxidants like vitamin E in almonds help the immune system function.[6]
14.
Yogurt:
Probiotic foods are easily available immune system boosting food. One such food is yogurt that is rich in protein. It also contains vitamin A and zinc. Hence choose a low-fat or non-fat yogurt to avail better advantages of it.
15.
Poultry:
Chicken is a rich source of protein consumed commonly by most people. It helps you boost your immunity by more percent. Having plenty of veggies along with chicken can help you gain more benefits in a meal.
16.
Shellfish:
Shellfishes are loaded with immune boosting zinc which is necessary for developing cells that fight infections and viruses. It also has antioxidant properties protecting your body against damage from inflammation and radical damages.[7]
Conclusion
The 16 foods mentioned above have been sourced and recommended by nutritionists and dietitians and adds big value to boost your immunity.
These are foods generally recommended to be added into the recipes that have already been followed by you. You do not have to use only these foods. Make sure to use some of them each day. Look out for those that you are allergic to, in case you are, do not add them.
For more information regarding these foods, feel free to contact us. We have certified nutritionists and dietitians who can recommend you better options. We are here for you.
Mind is the master, and so are you. You make a better decision today and you see the results tomorrow. There is no way you're going to lead a healthy life if you do not render your efforts. Let us start a healthy living from today and not forget to be consistent.