Food can be the ultimate solution for many of our health concerns including weight gain and that is why we at Possible try to fix weight issues with the most nutritious foods.
This can be reflected in our food products which are made from the best superfoods, chosen from around the world.
Also, we very strictly maintain the quality of foods by scrutinizing the ingredients as well as the add-ons.
Today the component that we want to reflect upon is Sodium Benzoate in Trudrink, which is by the way one of the common food preservatives.
That is also widely used in carbonated beverages, syrups, cider, salted margarine, olives, sauces, jellies, jams, pastry, low fat salad dressing, prepared fruit and vegetable salads and in storage of vegetables
Sodium Benzoate is a popular food preservative that belongs to the permitted class II preservatives.
While many preservatives have been given a red flag, this particular preservative has been permitted with extensive research on it.
However, there are many contradictory beliefs regarding Sodium Benzoate.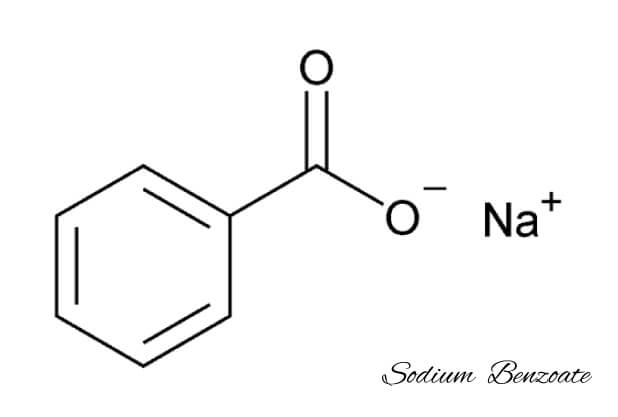 But there are studies that show the permissibility of Sodium Benzoate. The following points should enlighten it further
1.   According to Food Safety and Standards Authority of India (FSSAI), Sodium Benzoate is safe, as far as its content limit is maintained.
Benzoic acid and its salts are found in natural food. These have antimicrobial properties, for which they are used in foods.
Get FREE Health Consultation Today!
The main basis of adding sodium benzoate is to prevent the food from spoiling.
2. The use of Sodium Benzoate as a food preserving goes back to the year of 1909 when it was used for food preserving under the direction of the Secretary of Agriculture.
Sodium benzoate as a food preservative was extensively verified in actual human feeding trials performed by three independent research organizations which were carried under the direction of the Secretary of Agriculture.
3. Food and Drug Administration (FDA) and the Canadian Health Protection Branch have pronounced this chemical preservative to be acceptable when consumed in low amounts. [1]
4. FDA has also granted Sodium Benzoate the GRAS (Generally Recognized as Safe) status.
To support this many studies have shown that when Sodium Benzoate is added in a specified quantity of food, it is non-injurious to health.
5.  According to  FAO/WHO Expert Committee on Food Additives (JECFA), acceptable daily intakes (ADI) of 0–5 mg/kg body weight for benzoic acid and benzoate have been established.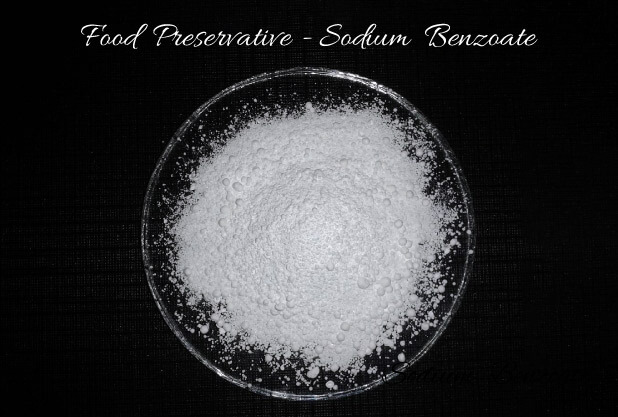 Food preservative with antimicrobial propertyTherefore, following these above points, we now know that Sodium Benzoate can definitely be used as a food preservative in reported amounts.
One of our food products TruDrink, is formulated judiciously to offer facilitates the precise release of these ingredients according to its nature for avoiding the chemical incompatibility of the actives.
In Trudrink, the preservative used is Sodium benzoate (0.05 % of class II preservative) which is within permissible limits.
The function of Sodium benzoate is protecting the ingredients from invasion by fungi. Sodium benzoate creates an environment in which fungi cannot grow and spread.
Thus the product is safe to consume on daily basis.
What is TruDrink?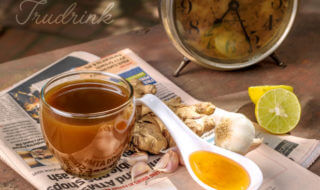 TruDrink is a Blend of natural ingredients that have been chosen with care and formulated judiciously to offer a comprehensive support to Detoxification, improving Metabolism as well as immune functions.
It is made of a combination of Apple cider vinegar, juices of garlic ginger, honey and lemon.
These ingredients are rich Antioxidants, blend of these helps to boost the body and immune function, with the ability to burn fat and maintain blood sugar levels.
The above article was conceptualised by our Nutritionist, Sani Sebastian, Nutritionist, Truweiight Wellness.