It is unclear whether uncontrolled blood pressure is a risk factor for acquiring COVID-19, or whether controlled blood pressure among patients with hypertension is or is not less of a risk factor.
However, several organisations have already stressed the fact that blood pressure control remains an important consideration in order to reduce disease burden.
Even if it has no effect on cardiovascular disease also found frequently in COVID-19 patients with 30% mortality rate which involves hypertension and other cardiovascular diseases. 
Research has shown that respiratory distress is more common with individuals who are having hypertension during COVID-19. It is essential to improve immunity with right dietary and lifestyle measures to avoid respiratory distress in case of hypertension. [1]
In here we have come up with certain measures and guidelines that will help you manage hypertension during COVID-19.
Nutrition & Gut Health
Best to way to manage Hypertension during COVID-19 is by practicing healthy dietary and lifestyle practices. One should always follow nutrient dense diet which consists of fruits, vegetables, complex carbohydrates, protein, and good fats. 

Complex carbohydrates preferably should include whole grains (Brown rice, Whole wheat, Millets like Ragi, Jowar, Bajra, etc), Lentils and Beans. 

One serving of fruit (150-200 gm) which are rich in Vitamin C, Vitamin E, Potassium and Magnesium, Calcium and other Antioxidants like banana, all kind of berries and cherries, Citrus fruits, Avocado, melons should be added on a daily basis because research studies have shown that antioxidants reduces the inflammation and increases immunity.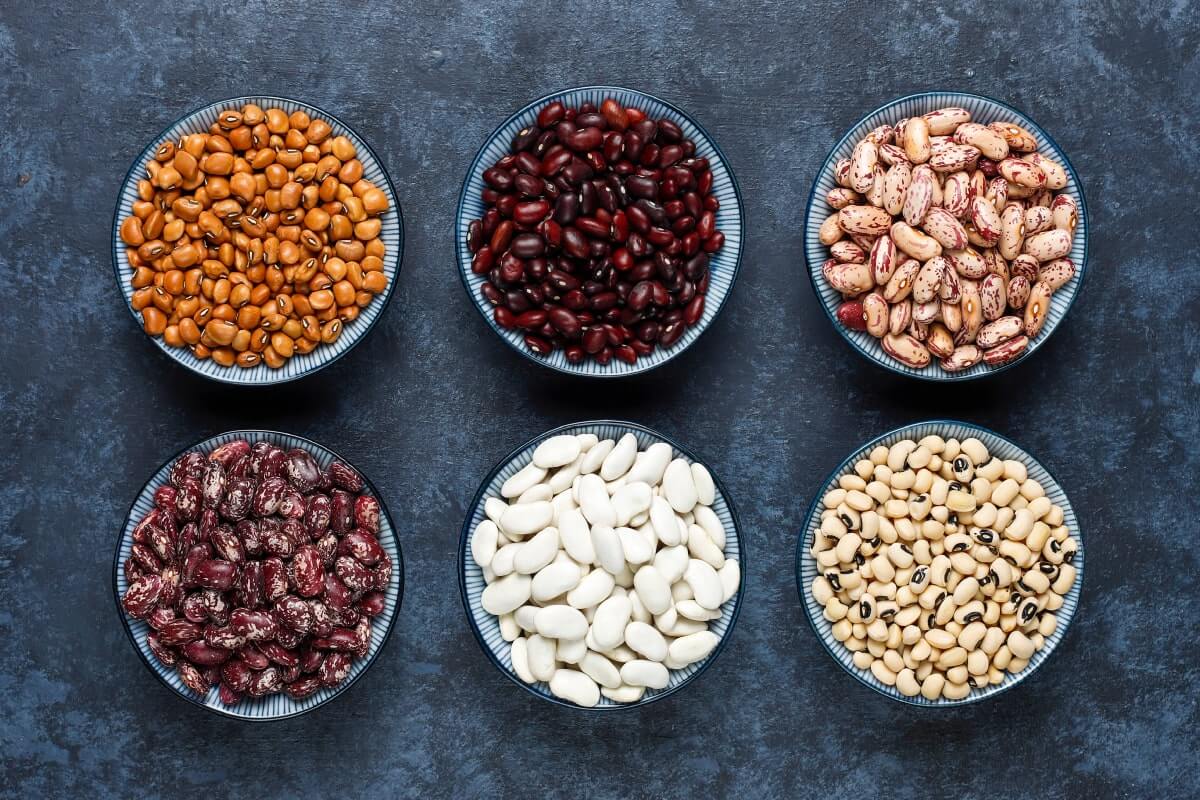 All kinds of legumes and beans are incredibly good for managing hypertension, 1 or 2 servings (1-2 cups) of protein source should be added in your major meal.

Using monounsaturated and polyunsaturated fats are good for lowering down the blood pressure. Example – Olive oil, Canola oil, Rice Bran Oil. Total intake of oil in a day can be 2-3 tsp. 
Using cow ghee 1 tsp in your total oil allowance in a day is a good choice to regularize the blood pressure as well as other cardiac disease. Ghee consists of medium chain fatty acids that are considered as good fats. [2]

 

All kinds of nuts should be added in a daily diet, say handful of almonds, cashew nuts, pistachios, etc in your mid meals since they are rich in omega 3 and 6 fatty acids. You can also include roasted seeds like sesame, pumpkin, etc (1-2 tsp/day). Chew it directly or add to your food recipes like salads bowls, smoothies, etc. 
Consuming Drumstick (Moringa leaves) in your diet can be beneficial in managing your blood pressure. You can add few leaves in the recipes such a chutney or chopped into a soup or with any vegetables or boil a few leaves in water. Sip this water or use it to make herbal tea. 
Green leafy vegetables, whole cereals, sweet potatoes, eggs, etc are rich source of Vitamin B6, Vitamin B12, Folic acid and plays an important role in controlling hypertension. 

Some of the easily available kitchen spices like the ones below should be a part of your diet. 

Garlic can be used in the form of chutney or can be chewed in raw form, 1-2 cloves on empty stomach in morning with lukewarm water. 
Early morning, pound 3-5 garlic pods mix with curd or buttermilk and take for 5 days as a course. This has good effect on controlling high blood pressure. 
 Adding 1⁄4 tsp cinnamon powder in Lukewarm water/milk and tea.
 You can make immune boosting tea (Recipe given below) or tea with milk.
Adding pinch of raw turmeric in food preparations like dals, curry, or warm milk since turmeric helps in reducing inflammation.

Stay hydrated by drinking 7-8 glasses of water daily. Water is a great detoxifier, and essential for regulating body temperature.

In these summer days, Kanji water can be consumed since it works as a strong probiotic as well as coolant. Also, Mint leaves, lemon slices and coriander leaves can be infused in water. It acts as a coolant. Probiotics are essential to promote growth of good bacteria in your gut. 

 

Aim to consume 2 glasses of buttermilk every day since it is a summer coolant and probiotic. 
Sharing a video below which for the top 5 foods controlling hypertension:
Dietary regime that needs control
A diet should be low in sugar, fat, and salt.

Usage of salt should be 5 gm a day, according to the recommendations of the

World Health Organisation (WHO). It corresponds approximately to one teaspoon. Alternatively, can use rock salt or pink salt.[3]

Avoid foods which are high in salt e.g. fried foods, snacks, soft drinks, preserved pickles, and chutney. 

Avoid alcohol and Smoking as this increases the blood pressure as well the pulmonary distress.
Medications and Supplements
Be in touch with your physician over the phone and update your health status. If any supplements or medications prescribed by the physician, continue the same. Don't change the dose of medicines without physician's knowledge. 

Discuss with the physician and take a multivitamin supplement daily one for a month

You can supplement your diet with OTC probiotic supplement like Darolac or Velgut. 

Take Chyavanprash 1 tsp in the morning. If you have Diabetes, then you can take 0.5 tsp each in morning and evening (There should be 30 mins gap of your Diabetes medicine intake) or Take Beplex/ Neurobion forte/Cap Becozyme for one month once in a day. These are the supplements for Vitamin B6, VItamin B12 and folate.
Stress: 
Chronic stress has been known to have harmful effects on the immune system as well as a risk factor for hypertension. Current situation of lockdown can only make it worse. You must keep yourself engaged throughout the day, indulge in your hobby, or pick up a new one. [4]
Complete your routine activities like cooking, cleaning, managing other household chores. 

Make time for regular phone calls and staying in touch online with your distant friends and relatives are great ways to keep in contact when we cannot meet face to face. 

Do meditation with musical therapy once in a day for 15 minutes. 

You can take steam or hot water bath (twice/day) that has added benefits on respiratory organs as well as refreshes you. 

Expose yourself for 15 mins to sunlight daily. Ideal time is between 7 AM to 10 AM. Try to get outside for some fresh air or in the garden, balcony, or walking in an open area. Vitamin D is linked to relieve stress and depression.
Exercise
Moderate intensity aerobic exercise has been proven to prevent hypertension and to help in the management of stage 1 hypertension, also deep breathing exercise and yoga helps to control that. 
You can do stretching exercises or Yoga for 30 mins at your home. See if you can manage to walk either indoors or outdoors for 30 mins.
Sleep
7-8 hrs of sound sleep everyday can help to improve overall immunity and controls blood pressure. 

Short nap of 15-20 minutes (say in afternoon) helps in blood pressure reduction. 

Go gadget free at least 2 hours before sleep time. 
Diet Plan
| Time | Plan 1 | Plan 2 | Plan 3 | Plan 4 |
| --- | --- | --- | --- | --- |
| Empty Stomach | Garlic-1-2 with 1⁄2 cup curd or buttermilk | Garlic-1-2 with 1⁄2 cup curd or buttermilk | Garlic-1-2 with 1⁄2 cup curd or buttermilk | Garlic-1-2 with 1⁄2 cup curd or buttermilk |
| Early Morning | Immune boosting tea/ tea/ + Almonds-5 | Metabolic tea + Walnuts – 2 full | Immune boosting tea | Herbal Tea |
| Breakfast | Buttermilk – 200 ml + stuffed veg sandwich – 2 / Dosa – 2 / Idli – 2 With vegetable chutney | Buttermilk – 200 ml + matar Poha / Upma / Broken wheat upma with vegetables 1 bowl | Buttermilk – 200 ml + Moong dal chilla – 2 / Pesarattu – 2 / Adai or mixed dal dosa-2 with mint chutney | Buttermilk – 200 ml + Stuffed chapati -2 + tomato chutney -1 -2 tbsp |
| Mid Meal | Fruits (Banana-1 medium size) | Fruits (Mixed berries – 1 medium bowl) | Fruits (Mix fruit – 1 medium bowl) | Fruits (Banana-1 medium size) |
| Lunch | Brown rice - 1cup + veg curry - 1cup +Rajma curry/ dal | Whole wheat chapati – 2 + beans dry veg + greens dal - 1cup + green salad 1 bowl | Veg pulao 1 cup + veg Raita 1 cup + Mint chutney 1-2 tsp | Veg dal Dalia 1 cup + cucumber raita-1 bowl |
| Snacks | Green tea + roasted makhana 2 tbsp | Green tea + Boiled peanuts-2tbsp | Green tea + roasted chana – 2 tbsp | Green tea + Roasted Bajra |
| Dinner | Veg soup + Dal broken wheat khichdi – 1 bowl + Mint chutney | Tomato soup + veg Stuffed chapati -2 + Raita 1 cup | Pumpkin soup + Millet chapati -2 + any green veg 1cup + Mint chutney | Veg Soup + Paneer bhurji + Multigrain chapati-2 |
| Bedtime | Lukewarm Cinnamon turmeric water - 1 cup (1-1 pinch both) | Lukewarm Cinnamon turmeric water - 1 cup (1-1 pinch both) | Lukewarm Cinnamon turmeric water - 1 cup (1-1 pinch both) | Lukewarm Cinnamon turmeric water - 1 cup (1-1 pinch both) |
Disclaimer: Possible does not claim to cure any diseases. Results may vary. Diet supervision is not a substitute for medical treatment. You can prefer food/recipes as per local availability.
Recipes
1. Metabolic tea
 Ingredients
Water-200ml

Cinnamon stick-1 small piece 

Clove-1 

Pepper crushed-1 

Ginger-1 small piece

Tea powder – 1⁄4 tsp 

Honey-1⁄4 tsp 
Method:
Take water in a tea vessel and add all the ingredients except the honey and bring it to boil and once it is done strain the tea and add your honey.
2. Immune boosting tea:
 Ingredients 
200ml water 

1/4th tsp any tea leaves

5- Tulsi leaves

1 small Cinnamon stick 

1/4 tsp – Honey
 Method:
Take water in the tea vessel add Tulsi leaves and cinnamon stick crushed and boil. Once it comes to boil, turn down the gas and add the green tea leaves and steep. Strain the tea and add honey 
3. Carrot Kanji
 Ingredients: 
250 gm carrots-preferably the dark variety (called kaali gajar) 

6 cups water

3 Tbsp powdered mustard seeds 

2 Tbsp salt
Method: 
Peel the carrots, and cut them into 7cm/3″ pieces, not too thin (about finger size). 

Boil the water and add the carrots to it.

When the water comes to a boil again, shut off the heat and leave to cool. 

Add the salt and the mustard powder, and transfer into a jar with a lid, and keep this in the sun, to mature. 

In sunny weather, it takes 3-4 days for the taste of the mustard to become strong. Do not keep the jar in the sun, after it is ready. 
General Guidelines
Do maintain 2 hrs gap in between dinner and sleep. 

Monitor and maintain a healthy body weight. 

Practice hygienic food handling eat fresh hot homely meals. 

Timely monitor your blood pressure with BP reading machine – minimum once or twice in a week. 

Cover your nose and mouth with a mask in case you step out of the house. 

Wash your hands for minimum 20 seconds or use sanitiser after touching any outdoor object.

Maintain social distancing to minimise virus spread from any. 
Conclusion
With all the guidelines mentioned above it is important for you to practice them if you or your loved ones are under hypertension. Although the food and other grocery availability is less, the guidelines do not force you to try and find them risking yourselves for that. There is always an alternative for that.
Hypertension and COVID-19 are to be maintained together, do not ignore a sign or symptoms of them. Keep your body and mind safe from both Hypertension and COVID-19. Make sure to contact our team if you have doubts or questions regarding the guidelines.
Wiser is the one who has control over his mind. Panicking or worrying too much about anything and everything is dangerous to both body and mind. During this pandemic it is your responsibility to keep yourselves and your family safe and sound.
During this time of COVID-19 spread, people with hypertension and other chronic diseases are to be taken care off the most. So always be active with latest news and measures that you can follow to keep away from the deadly virus.