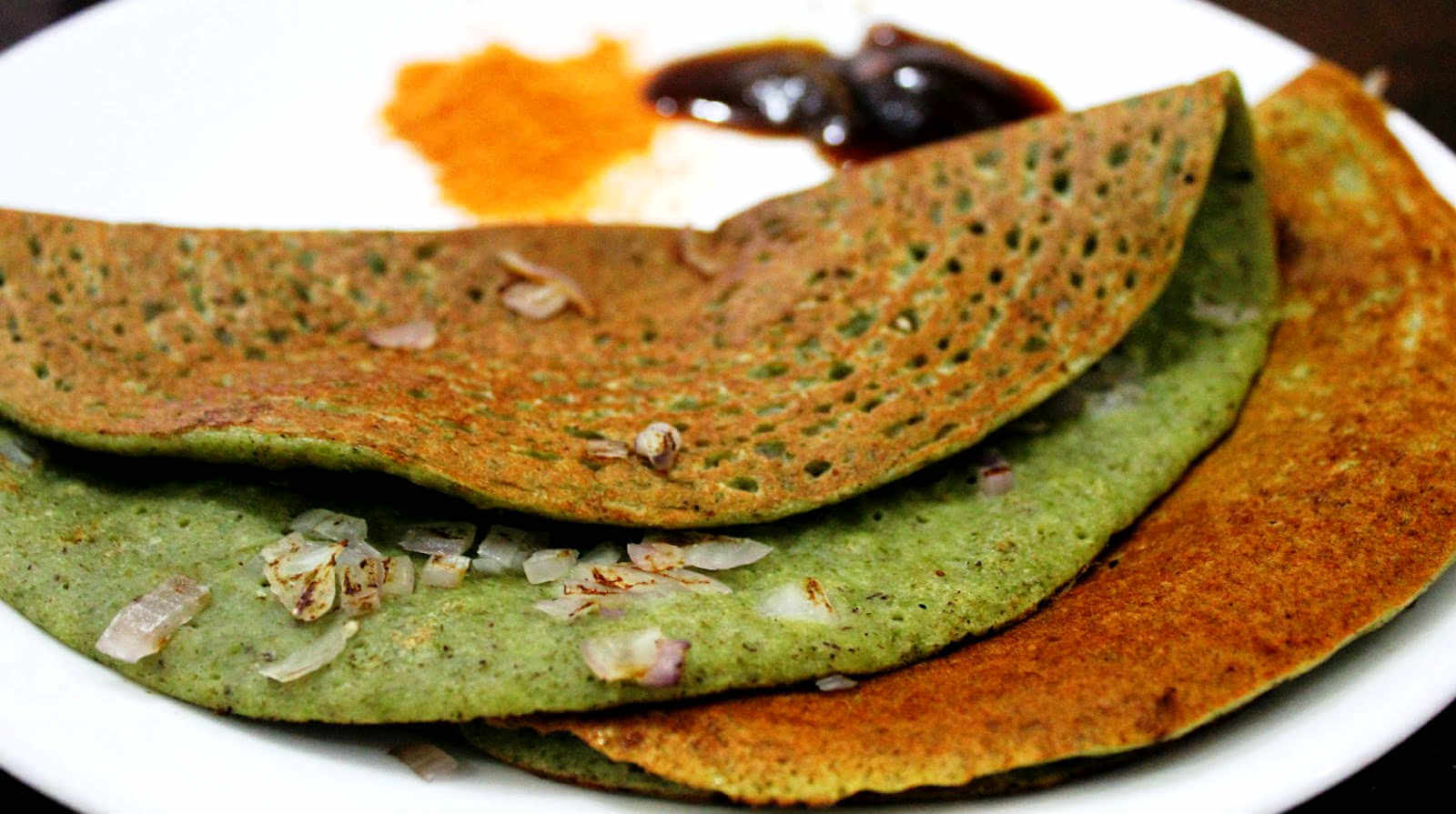 Sprouted Dosa Recipe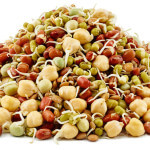 Dosa by far is one of the healthiest recipes if made with less oil. It offers a perfect combination of cereal-pulse, as they complement each other's amino acid profile.
We decided to give a healthy makeover to the already healthy dosa by making the batter with sprouted whole beans.
Sprouting helps to increase the bioavailability of vitamins (most importantly, vitamin C), increases fibre content, and also aids in digestion. Try this super nutritious sprouted dosa recipe and leave us a comment.
1 cup sprouted moong (whole green gram)
1 cup sprouted chickpeas.
1 tbsp quick cooking rolled oats
1 tsp cumin seeds (jeera)
1/2 piece ginger (adrak), sliced
2 cloves garlic (lehsun), peeled and sliced
1 tbsp curry leaves (kadi patta)
1 small sized onion, chopped
oil or ghee to grease the pan
salt to taste
Grind moong and chickpea sprouts, curry leaves, cumin seeds, onion, ginger and garlic into a coarse paste using enough water.

Mix in salt and oats.

Grease a griddle or non-stick pan and make medium sized round dosas.

Cook on a medium flame .

Cook on both sides light till golden brown.
Get FREE Health Consultation Today!