What about a new you this new year?
With the current year coming to an end, here we are, gathering willpower and ways for fulfilling the brand new set of New Year's resolutions.
As the famous saying goes-
"The secret of change is to focus all of your energy, not on fighting the old, but on building the new"- Socrates,
it is high time when we set new desires and aspire high to achieve them.
 Stats to consider  | The loopholes lagging us behind | 7 effective ways for new you  
With the year ending, many of us are busy in celebrating and partying while many would be indulging in retrospecting and analyzing the last year's happenings and choices.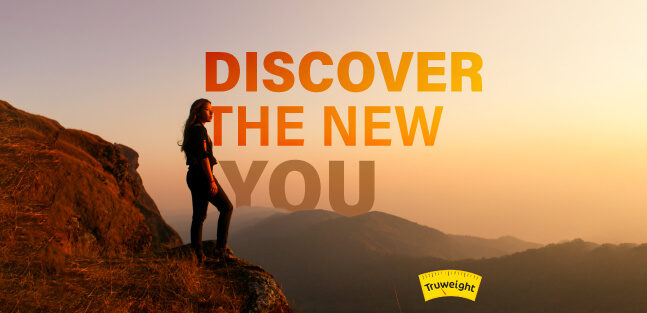 Well, here is your new chance to think about various ways and various reasons to bring changes.
It can be the success, happiness or financial stability. In fact, for a better life and better, new you!
Stats to consider
According to many surveys, it is seen that only 40-45% people make resolutions.
Get FREE Health Consultation Today!
Out of these numbers, 80% of resolutions fail by the second week of February.
In fact, you will be amazed that only 8% of people are successful in achieving their targets.
The Top 10 resolutions, majorly in everyone's bucket list are:
Eat better and healthy

Lose weight

Exercise more

Better financial decisions

Self-care/improvement

Learn new skill

Get a new hobby

Quit smoking and alcohol

Read more books

Travel and explore more
The loopholes lagging us behind
With the new year coming, for some it might be painful, recollecting their last year's resolutions and failure to attain the same.
With the hustles and fuss of life, you might lose motivation, interest while getting out of the comfort zone.
Few reasons that hinder your success of attaining the resolution are-
1. Setting lofty goals
So if you are planning to resolve the mystery of the Bermuda Triangle this year, you might end up reading a few articles about the same.
A setting of goal which is not practical to achieve is one of the major reason that you might end up in between only.
It is better to analyze your potentials, resources available as well as time availability before setting expectations and making resolutions.
Also, make sure to deal with one resolution at a time. It is always better to achieve, no matter how small or big rather than not achieving at all.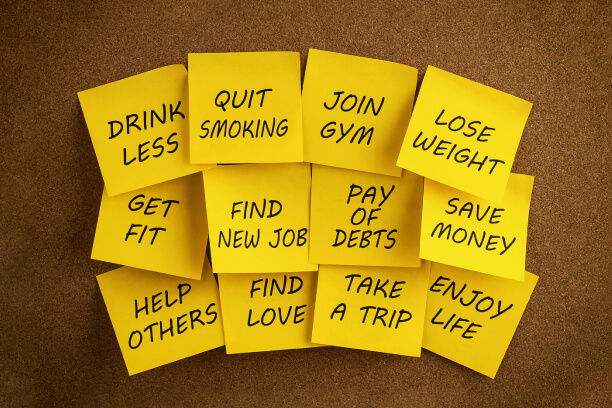 2. The attitude of giving up easily
With no backup plan or other priorities preceding ahead, it becomes difficult to cope up with the decided schedule.
As a result, the excitement fades away and resolutions take a back seat.
It is always wise to set benchmarks and work on it throughout the year with a positive attitude and determination.
3. Time management
Sometimes we do not realize the time span your goal achievement demands as you thought initially.
You might be having a vision, a plan, and best of intentions with that resolution but with the scarcity of time, you are unbaled to devote any of it.
This again obstructs your way to achieve your goal.
To avoid this, it is advisable to design your plan of action keeping in kind the usual schedule you follow in routine.
Start with 5-10 minutes every day while setting your priorities.
4. Lack of clarity and specificity
Take the example of being healthy!
You might plan with including all the aspects of eating healthy, No to parties, sleeping on time, exercise every day for an hour! All at once!
And what you get is you, witnessing the shattering of determined goals, as there was a lack of clarity and specificity.
It is better to have a clear state of mind before commencing with the resolutions.
Be very balanced with what you want and how are you working to get it.
5. Practicing rigidly and not with discipline
There is a clear difference between being disciplined and being rigid.
When you are disciplined with little flexibility, your tendency of withdrawal is very less.
Whereas, if you try to pursue with rigidity, you tend to give up easily.
It is always better to provide elasticity to your journey of goal accomplishment giving little breaks, rewards for little achievements and even, accepting little deviation that might come in between.
"Human mind takes almost exactly 21 days to adjust to a major life change"

– Dr. Maxwell Maltz, Author of bestselling book Psycho-Cybernetics
7 Effective ways to discover the New You
We often have heard that old habits die hard and we sometimes, tend to underestimate that it can be difficult to undergo the process of change.
Bringing changes demands thinking and digging deep.
Even if you want to lose weight, planning and following strategies, with or without the aid of tools, the goal accomplishment is not at all impossible.
And few steps, taken daily, can bring a significant impact.
1) Keep your resolutions simple
Sometimes, we see people making resolutions that tend to revamp their entire lifestyle.
For example, you might be planning to shed a lot of weight at one go!
But this is simply a formula to disappointment and guilt.
To avoid this, it is better to make simple goals. The resolutions should be such which are understandable and easy to follow.
2) Make meaningful resolutions
This is the most important aspect which needs mind churning and thought. The resolution should be such which is not vague and adding meaning to your life.
For a person who wants to lose weight, think of how it can add meaning not just in physical aspect but in bestowing mental strength.
Make a resolution not just to lose weight but be healthy and disease-free. That will add meaning and purpose to life.
Such resolutions keep your motivation high and attaining such goals gives the feeling of contentment at the end of the year.
3) Aim for realistic goals
While making resolutions, do not aim very high. Keep in mind the previous experiences which are the real lessons to learn and guide for setting goals ahead.
Be it in context of saving money or losing considerable weight. Remember that everything is not possible at one go and that, this is not the only opportunity. Many more to come!
So, make goals which are realistic, practical and affordable to approach and accomplish.
Always remember to opt for SMART goals which are- Specific, Measurable, Attainable, Realistic and Time-bound.
Get FREE Health Consultation Today!
4) Design your plan of action
To attain the decided resolution, it is needed that you have to have a plan of action.
This reduces the chance of confusion, the rate of withdrawal and help efficient attainment of goals. It should include
Your daily routine

The anticipation of the hurdles for making a backup plan

Division of your goal into many short-term goals

Search for communities or the relevant app, for better guidance and high morale.
"Our goals can only be reached through a vehicle of a plan, in which we must fervently believe, and upon which we must vigorously act. There is no other route to success." —Pablo Picasso
5) Learn the skill of time management
We understand that it is pretty hectic outside and that you are working hard to set a balance between your personal and professional aspect.
But this 'Me time' is of utmost importance and should be given its due credit.
It is not at all bad to pamper yourself and give what your body demands.
Try to manage time in such a way that at least you get 30 minutes for every day. It can be in form of some hobby, sleep or hanging out with friends.
This relaxes your mind and body ensuring the lesser chance of getting back from your set goals.
6) Embrace technology
And even if not very proficient, little knowledge of technology and helpful apps and its use can bring a lot of difference.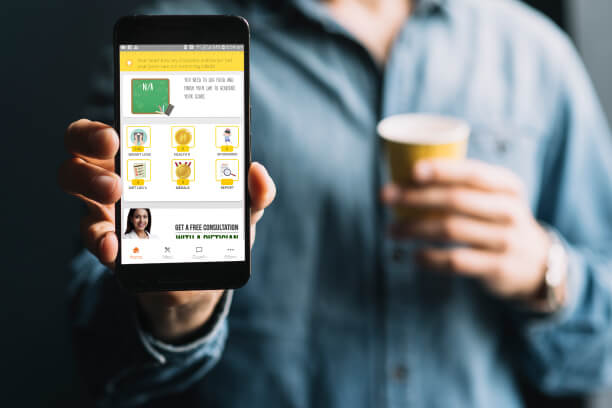 Be it a case of learning a new language, improving vocabulary, starting with an exercise routine or improving your eating habits, the technology is flooded with a variety of user-friendly apps.
Take an example of Possible app, where it not only help you in tracking your weight or calories but also guide you on how you can improve.
Thus, not only helping in learning but also guiding and keeping you on track.
7) Stay positive
Making changes or replacing habit is not that easy and slip-up at one or other point of time is inevitable. Do not let this be an excuse to give up.
When such instances come, you need to be positive with self- belief, and strength. You should be proud of your former achievements and not critical of yourself.
Be your in charge and make sure to celebrate your success along the way. This will keep you positive, motivated and even focused.
The above steps or any instruction may not guarantee you the success! But it provides you with the guidance you should seek.
Rest, conquering the milestone is a game of self- belief, motivation and organized approach. You can do it! For new year and very new you!
Get FREE Health Consultation Today!