Medical Reviewed by Dr. Shunmukha Priya, Ph.D. in Food Science and Nutrition
One of India's very own breakfast options, red rice poha, when cooked with traditional ingredients or even given a continental twist, can make for a healthy breakfast. Red rice poha also helps in weight loss and maintaining healthy body weight.
Lately, we have been hearing about red rice and its importance in weight loss.
Research shows that red rice, which is mainly grown in Southern India and the Himalayan region, is a rich source of vitamins and essential minerals. It improves heart health and reduces bad cholesterol. [1]
Health Benefits of Red Rice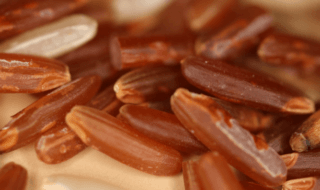 So, what makes red rice superior to regular white rice? That is the antioxidant anthocyanins; gives the red rice the reddish purple colour. It is also found in red and purple fruits. 
Anthocyanins are a powerful anti-inflammatory agent. Red rice is known to alleviate the risk of allergies, cancer, while helping in weight management as well.

Rich in manganese, magnesium, calcium and selenium; this variant of rice helps to build strong bones, reducing the risk of osteoporosis and fractures.
Magnesium helps in lowering blood pressure and prevents heart attack.

It also aids in preventing migraine.

Manganese helps in improving metabolism. 

Calcium maintains healthy bone and teeth. 

Selenium ensures overall good health. 
Red rice, with its low glycemic index spells great news for those with obesity, pre-diabetes, diabetes and even a heart condition.

This wonder grain is so rich in fibre that consuming a cup of red rice is sure to fill you up till your mid-day snack; and without having the need to munch on unhealthy evening alternatives.

Good fibre content means a strong digestive system and that is also due to the development of probiotic bacteria in your digestive system.

Considered as a whole grain, a cup of red rice was shown to cut the risk of developing diabetes up to 60%.

Poha made with red rice is also a probiotic food. It is good for your gut health and helps smooth function of the digestive system.

Red rice is one of the best sources of healthy carbohydrates. It provides a good amount of energy to the body for its daily activity.
This poha is nothing but the translated version of red rice into poha form, without losing its nutritional benefits.
Must Read: Can People With Diabetes Consume Rice?
Here's why red rice poha should part of healthy diet
White rice is commonly linked to obesity as per many researches. It has very less fibre and is believed to cause digestive disorders as well. But it is never easy to give up on white rice just like that. Your body cannot permit that.
But what say you replace white rice with something better? Something much healthier? And that is when red rice enters. Now, so as to upgrade red rice to a breakfast item, red rice poha is what you need.
It is definitely a healthier option to make your breakfast or dinner with over white poha.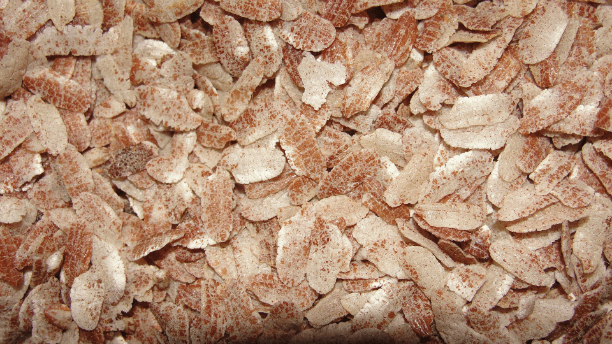 Red rice poha or beaten rice is made by first par-boiling the red rice and pounding it to remove husk and flattening it. Then the beaten rice is left to dry in the sun.
Red poha is a little coarse in texture than the regular white variant. While the taste is quite easy to like, most take time to accept the texture.
You will need to make different poha dishes using beaten red rice to acquire the taste for it. Just like white poha, red rice poha can be used for every dish.
This poha is also a rich source of iron and hence pregnant women are advised to include this in their regular diets. 
It is easily available and also the dish takes less time to make.
Must Try: Poha Kheer Recipe
How to use red rice poha?
There are multiple recipes for red rice poha. Some include spice and some are sweet. Although sweet dishes are rarely preferred, the spicy red rice poha are especially popular in the Southern Indian regions. Below are a few indian recipes of red rice poha in our Possible style.
Here are 2 most enjoyed recipes of poha in the Possible style.
#1: Red Rice Poha in a Cutlet
Ingredients:
Possible Red rice poha – 1 cup
Potato – 50 gm
Carrot – 50 gm
Onion – 50 gm
Coriander – 1 tbsp
Peas – 2 tbsp
Garam masala powder – 1/4 to 1/2 tsp
Dry mango powder – 1/2 tsp
Jeera powder – 1/2 tsp
Red chilli powder – 1/4 tsp
Turmeric powder – 1/4 tsp
Lemon juice – 1/2 tsp
Sugar – 1 pinch
Salt to taste
Oil – 1 tsp
Instructions:
Soak 1 cup of Possible Red Rice Poha in water for 5 mins. Drain the water from the red rice poha and place the poha in a bowl.
Add grated carrot, chopped onions, coriander, peas (boiled and slightly mashed), garam masala powder, dry mango powder, roasted jeera powder, red chilli powder, turmeric powder, lemon juice, sugar, salt, potato (boiled and smashed) into the bowl.
Mix it well until a dough is formed. Part the dough into pieces and tap it into a tikki shape. Roast these tikki's on a tawa, sprinkled with suitable oil.
Let the tikki's cook on both the sides for 2-3 mins. This is ideal for your evening snacks with a cup of chai.
#2 Iron Rich Red Rice Poha
Ingredients:
Possible red rice poha – 1 cup

Groundnut oil – 1 tbsp

Asafoetida – 1 pinch

Mustard seeds – 1 tsp

Curry leaf – 2 sprig

Carrot, radish and potato grated – 1

Chopped spinach – 1 tbsp

Bengal gram – 1 cup

Green chilli – 1tsp

Lemon Juice – 1 tbsp

Salt to taste
Instructions
Soak the poha for 5 mins, then strain and keep it aside. Heat oil in a pan and add mustard seeds, asafoetida, curry leaves and stir for a while.

Now add grated carrots, grated potatoes, chopped spinach leaves, grated radish and stir for a minute.

Then add boiled bengal grams, chopped green chili and the strained red poha. Add salt for taste and squeeze half lemon into it. Mix it well. Turn off the heat once the poha is cooked fine. (around 5-10 mins)

Hot and delicious red rice poha is an ideal Indian breakfast option.
Frequently Asked Questions
Let's go through some frequently asked questions from below:
Q. Is red rice poha healthy?
A. Yes, red rice poha has complex carbohydrate. And with extra fibre and healthy fats, red rice is way healthier than white rice. Apart from fibre, it is loaded with vitamin B1, B2, iron and calcium.
Q. Is red rice poha good for weight loss?
A. With its low calorie and high fibre content, enriched with the goodness of healthy fats, red rice poha is effective in promoting weight loss. With added veggies, red rice poha can be a great breakfast choice. Try Possible's quick to make red rice poha for breakfast!
Q. Which is better white rice or red rice?
A. Red rice, all the way! Red rice has complex carbohydrates, more fibre, antioxidants and other nutrients. So, red rice is definitely the better choice.
Q. Is red poha good for diabetics?
A. Being a food with complex carbs, low levels of glycemic index, red rice poha is more filling food choice. Its high fibre content slows down digestion and helps in controlling insulin levels. This makes it a diabetic-friendly food.
Q. Is red poha easy to digest?
A. As it is a great source of fibre, it is easy on the digestive system and improves metabolism.
Q. Is red poha high in carbs?
A. No. Red rice poha contains considerably lesser carbs than white rice poha. Therefore, red rice poha is a healthier alternative to regular white rice poha.
Q. How many calories are in a red poha?
A. Possible's Red Rice Poha contains 363 calories per 100g.