Medical Reviewed by Ashwathy V. Pillai, Postgraduate Degree in Dietetics & Applied Nutrition
There are many factors which impact our health positively and when that happens, weight loss is the sweet outcome.
Though the very basic principle is to have a diet tailor-made for you, there are other simple habits that is sure to help your health and make you a happier person in the bargain. can not only improve.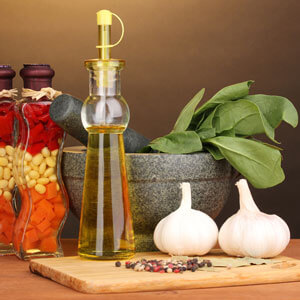 1] Embrace them spices
Take a page out of Powerpuff girls' book to add a little sugar (still a blog about healthy weight!) and more spice to your life.
Choose from a variety of spices such as turmeric, garlic powder, rosemary, cinnamon, paprika and oregano to fire up your metabolism and your palate.
While cinnamon and oregano are antioxidants; chilli powder, cayenne pepper and paprika help boost metabolism and curb hunger pangs.
These actions aid in weight loss. Ginger is good for an upset stomach. Spices also increase the secretion of insulin from the pancreas and thus keep diabetes at bay.
Get FREE Health Consultation Today!
2] Prefer the fruits in their natural form
When given the option to choose between whole fruit and its juice, we hope you choose the fruit.
Apart from the regular record about losing out on fibre and micronutrients contained in their outer skins, why would anyone miss out on an ideal mouthfeel opportunity?
Imagine savouring and biting into luscious fruits such as raspberries, blueberries, strawberries, plums, grapes, prunes, pears, raisins, figs, apricots and apples.
3] Eat salads as appetizers
Eating salads isn't just a healthy food choice, it has many benefits too.
For one, it fills you up so much that you have no appetite for foods of higher calories. If you eat any salad before a meal, you're bound to eat smaller portions of the main course.
4] Cut down your stress level
Stress has many disastrous effects on your health and one of them is weight gain. Stress causes the release of stress hormones known as cortisol.
This hormone increases your hunger and also leads to fat deposition. Avoid stress at all costs to stay fit and healthy.
5] Be positive
Exercise, meet people, take up a sport, get yourself a pet, sing a song or listen to music, laugh aloud a lot every day, go walking, cycling or any other cardiovascular exercise, volunteer help to those around you, practice Tai chi and be optimistic.
Benefits of being positive
The benefits of being positive are many and should not be ignored; it increases your lifespan, resistance to common cold, and makes you heart healthy.
It reduces anxiety and depression. Being positive also helps with mental and physical vigour. Positive people stand to benefit because they can cope with stress better than others.
These tips are just a primer on what you can do to make your life healthier. Creating a life that is happy and healthy requires a combination of knowledge, discipline, and motivation.
Read more: Why Traditional Weight Loss Techniques do not work?
Get FREE Health Consultation Today!