Some people do not like this vegetable because of its taste or texture or peculiar smell. But believe it or not, cauliflower is one of the most versatile vegetables.
It can be used in a wide spectrum of recipes ranging from vegetable cauliflower rice to soups and curries to even pizza base.
Table of content
Cauliflower: A versatile vegetable
Cauliflower is a Cruciferous vegetable from Cruciferae or Brassicaceae family. It has sulfur-containing compound imparting its peculiar smell and taste.
It has several health benefits like
Anticancer effect- Researches have shown that the sulfur-containing compound ' Sulforaphane'- are capable of fighting cancer as it inhibits cell division and proliferation.
Anti-inflammatory in nature- aids in reducing inflammation and associated disorders like rheumatoid arthritis, osteoarthritis.
Rich source if Antioxidants- contains bioactive compounds like beta-carotene, ferulic acid, and quercetin. Therefore, helps in removal of toxins and free radicals from the body.
Ensures proper brain health- A study published in the Journal of Neurophysiology, 20014
showed that cauliflower is a rich source of choline- that boost up the memory, concentration, learning.
Avoid blood clots formation and ensures proper bone health- Due to the high content of Vitamin K
Table 1: Nutrient content in Raw Cauliflower (For one cup of raw cauliflower- for 107 gram)
| | |
| --- | --- |
| Nutrients | Value |
| Energy | 27 Cal |
| Protein | 2 gram |
| Fat | 0.3 gram |
| Carbohydrate | 5 gram |
| Sugar | 2 gram |
| Fibre | 2.1 gram |
| Potassium | 320 mg |
| Vitamin K | 16.6 mcg |
| Vitamin C | 51.6 mg |
| Folate | 61 mcg |
Source: USDA 
---
Cauliflower Rice Pulao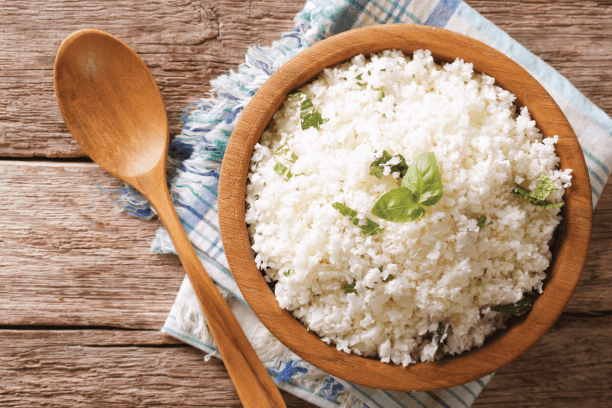 This recipe is very healthy when it comes to having a low Glycemic index as compared to white rice.
It also adds to the variety as compared to regular rice pulao.It is delicious, can be enriched with ingredients as per the choice and can be relished without any hassle.
Servings
Serves 2
Ingredients
Cauliflower rice- 1 cup
Olive oil- 1 tbsp
Garlic paste- 1 tsp
Cumin- 1 tsp
Turmeric powder- ½ tsp
Carrots- ½ cup shredded
Onion- 1, sliced
Green peas- ½ cup
Roasted peanuts- 15 gram
Boiled chickpeas- ½ cup
Paneer- 20 gram
Salt- to taste
Method of Preparation
For cauliflower rice preparation- Pulse half of the large cauliflower floret into food grinder till the texture of the white rice is obtained.
Add ½ tbsp of olive oil in a pan. Then add cauliflower rice along with seasonings and stir continuously for 4-5 minutes on medium-high flame. Take out the cooked rice.
Add another ½ tbsp of olive oil in the pan and cook onion, shredded carrots and green peas for 4-5 minutes.
Return the cauliflower rice back to the pan along with peanuts, chickpeas, and paneer. Add salt according to taste.
Cook for another 4 minutes and stir often.
Cauliflower rice pulao is ready to serve
High Protein Cauliflower Soup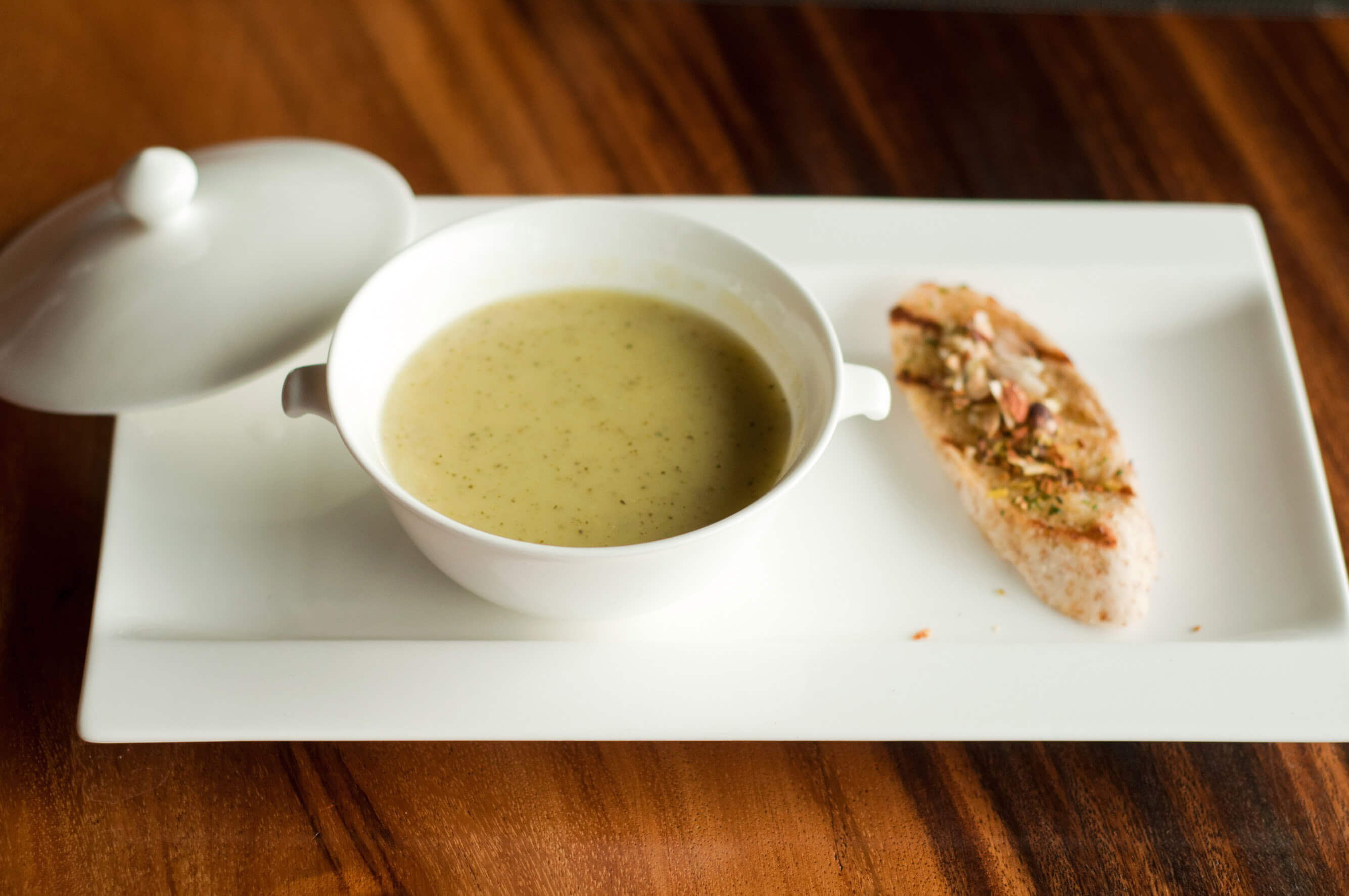 Hot soups are the best when comes to mood-lifting or health lifting. This monsoon, it is an innovative way to try something new, healthier and tasty version of the soup.
Add your own twist with ingredients and give it a place as your new comfort food.
Servings
Serves 2
Ingredients
Olive oil- 1 tbsp
Onion- 1, chopped
Ginger- garlic paste- 1 tsp
Coriander powder- 1 Tsp
Cumin powder- ½ tsp
Curry powder- 1 Tsp
Vegetable broth- 2 cups
Red lentil- 1 cup
Cauliflower- 1 small
Tofu- 20 gram
Coriander leaves
Salt and Pepper- as per taste
Method of Preparation
Add olive oil in a saucepan over medium heat.
Saute onions, ginger-garlic paste until translucent. Now, add the coriander powder, cumin powder and curry powder and stir for 2 minutes.
To the sauteed onion and seasonings, add soaked lentil and vegetable broth. Bring it to a boil and cook for another 5 minutes at simmer flame.
Now to this mix, add cauliflower florets and cook while covered, on medium-low flame for around 20-25 minutes until it becomes tender.
Remove the saucepan off the pan, let it cool and blend it with the hand blender to get smooth puree form.
Again add to into the pan and add salt and pepper along with finely chopped coriander leaves.
Serve hot with the addition of cubed tofu pieces.