When that time of the month comes around, you dread for one thing – menstrual cramps. You have tried numerous home remedies but have not found the perfect solution; there are various foods for menstrual cramps. Therefore, now is the time to bid cramps goodbye.  
Table of Content
Abdominal pain, mood swings, backache and cramps are the common symptoms of a painful menstrual cycle. People may try to use a heating pad on the belly area or undertake mild exercise; however, none offers a fruitful solution to end the problem. But there is a certain set of superfoods which have the potential to alleviate menstrual pain and provide relief instantly.  
Get FREE Health Consultation Today!
1. Bananas
One of the popular foods for menstrual cramps is a banana for being enriched with high fibres and potassium. It has a significant level of vitamin B6 and vitamin C and needless to say, bananas are super delicious. Acting as comfort foods for menstrual cramps, bananas reduce the chance of bloating with the help of potassium.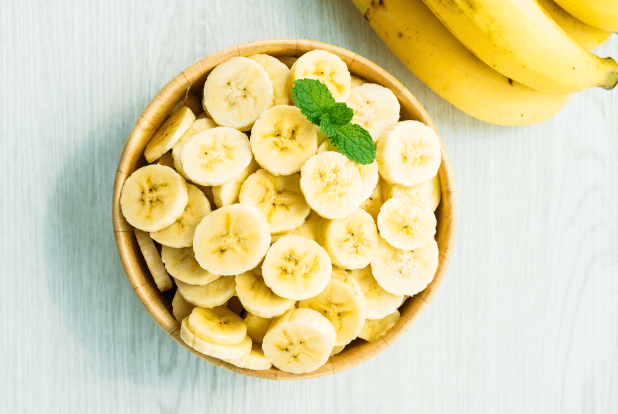 When to Eat Banana: You can consume a banana after a meal or snack. Having a banana in your breakfast is a great way to energise your body. Keep eating bananas on a daily basis; especially on specific these days of the month.
2. Yoghurt
If you are feeling crampy, moody or exhausted, you can try yoghurt for getting rid of the pain. The delicious taste of yoghurt can limit your sugar cravings in a healthy way and no need to rely on the bunch of ibuprofen anymore.
It is now found that girls gorging on 4 serving of dairy or taking around 1,200 mg of calcium are expected to less suffer from the cramps. If your calcium intake is under 500 mg, you are in huge trouble.
3. Ginger
Ginger is popularly known for alleviating inflammation and menstrual cramps. Actively working as one of the best foods for menstrual cramps, ginger is great in dealing with an upset stomach, nausea and other symptoms observed during periods.
How to Take Ginger: If you are interested to know how to stop period pain immediately, you need to get ginger root from the market for making ginger tea. Slice the root, cut off the skin and then make small pieces. Now take two tablespoons of root for each cup of water and boil in a small pot.
Simmer the drink for one hour and then strain the main ingredient from the boiled water. Your ginger tea is ready to drink and you can make use of the surplus ginger at home as food for PMS cramps.
4. Leafy Greens
Fenugreek leaves and broccoli are great foods for menstrual cramps because of the ample source of calcium. You can get an adequate amount of calcium from milk but the high fibre vegetables are the best natural foods for menstrual cramps.
How to Consume: Veggies like spinach and broccoli are also enriched with vitamin E, magnesium and vitamin B6. These foods for menstrual cramps can be consumed as salads. Or, you can cook them with little oil and add in your lunch every day.
5. Fennel Seeds
Do not underestimate the power of fennel seeds that contain phytoestrogen and antispasmodic components for alleviating cramps. These healthy foods for menstrual cramps are capable of relaxing the muscles and soothing inflammation.
Having gained popularity as the foods for menstrual cramps, the seeds can do wonders from improving mood to easing pains.
How to Take: The dry roasted seeds can be consumed anytime after the meal. If you are suffering from severe menstrual cramps, you can take the seeds and boil them in water. Drink it for feeling fresh and relaxed.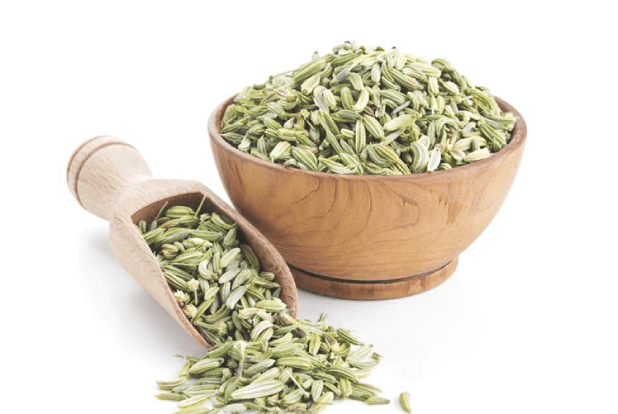 6. Pineapple
If you are searching for the answer of how to stop period pain forever, turn in to pineapple for having your relaxed during menstruation. Keep eating these foods for menstrual cramps on an average basis, you are likely to get fruitful evidence within a few hours.
If you do not have a knack for the taste of pineapple, you can also munch on other foods for menstrual cramps relief like beetroot and raw papaya. They are rich in iron and regulate the blood flow for limiting contraction.
7. Salmon
One of the best foods to eat for menstrual cramps is salmon which limits the contraction by relaxing the uterus muscle. It contains healthy fats which influence producing hormones and the imbalance leads to painful menstruation. It is also high in vitamin E for reducing the sign of leakage and pain.
Among other superfoods for menstrual cramps, salmon also has zinc which reduces the risk of swelling and cramps. It is wise to include salmon in your meal one day before the period.
8. Apple Cider Vinegar
If you are still in search of how to reduce menstrual pain instantly, you should take a teaspoon of organic apple cider vinegar and mix it with water to drink it. Riding the chance of bloating and easing digestion, the ingredient also balances blood sugar level.
It is also full of calcium which can soothe the muscles found in the uterus and limits the risk of contraction. Regulating the blood flow, the medicinal property can lead to short and happy period days.
9. Almonds
Almonds are a great addition to your snack plan because these foods for menstrual relief contain a high level of vitamin E. This vitamin component is great for dealing with inflammation and it can reduce the chance of breast tenderness. Being dense with the antioxidant benefits, the almonds also curb hunger pangs.
If you do not like the taste of almonds, you can add sweet potatoes which contain the same nutritional components as that of almonds.
10. Lentils
Known as one of the foods for menstrual cramps, lentils (sambar and dal) are primarily known for relieving the menstrual pain. They are high in complex carbs help in manufacturing chemicals like serotonin. Now serotonin is one of the popular components which can relax the muscles.
If you consume lentils, you are likely to lower the symptoms of PMS. The delicious lentils can be cooked with different curries like rajma or chickpeas.
For more healthy lifestyle tips and guidance, contact our Possible Nutritionist today. The first consultation is on us! Click here to avail!
Get FREE Health Consultation Today!
Next Read: