We feel willpower is totally overrated!  It's not willpower, but mind training that is the first step required in any weight loss program.  
More than the body, we need to train our mind to be disciplined and keep nudging ourselves with small motivation.
A proactive thought of a wholesome meal plan can change the game and toss the ball in your court.
You'll be amazed how easy it is to follow the nutrition protocols once  you are in the right frame of mind!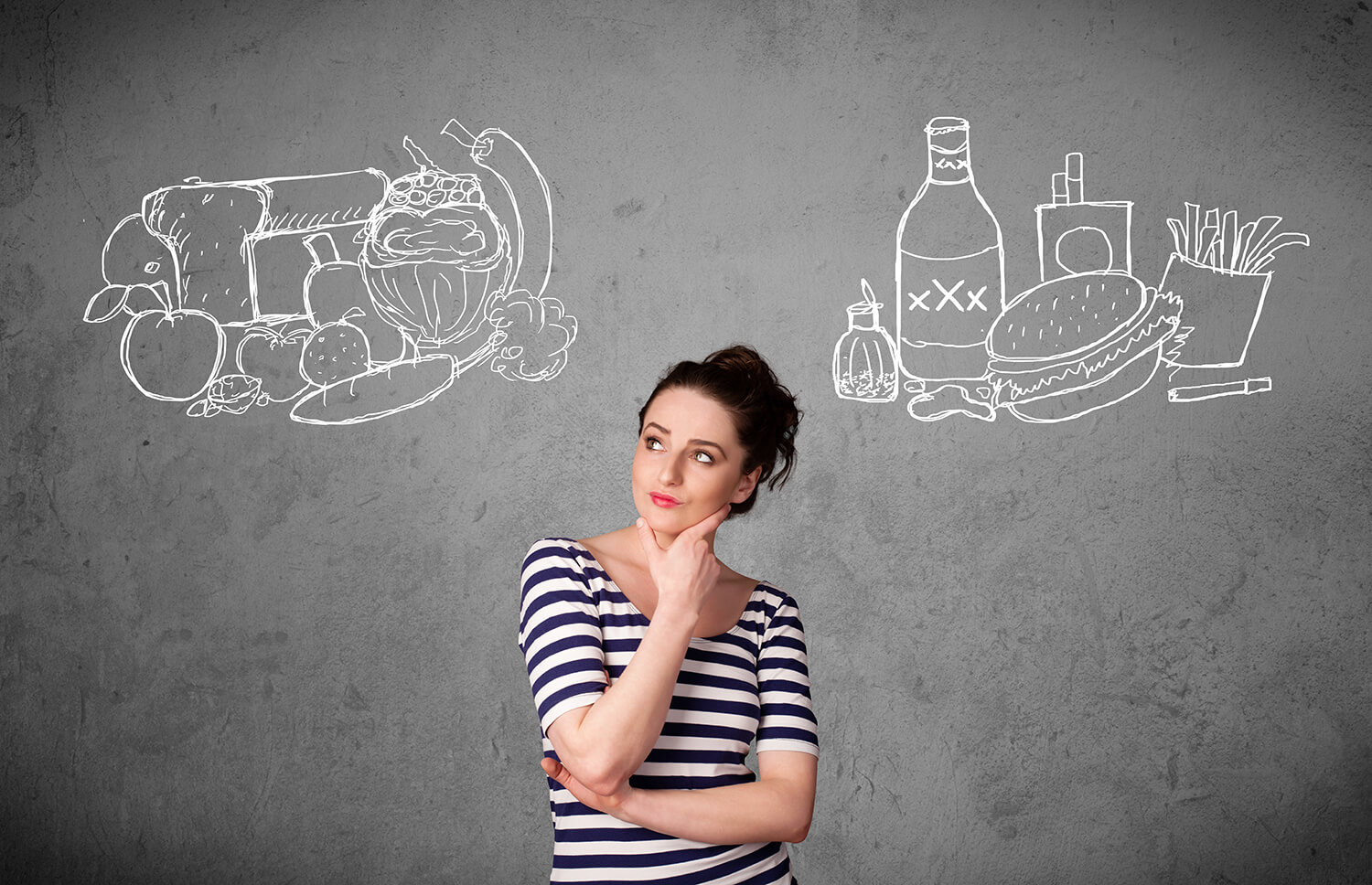 Clear

your mind  

 
The Possible weight loss program expects  an unbiased mind that is free from all media information and hype.
Everything you read over the internet and watch on TV about health and nutrition cannot be trusted until tested and proven. And hence, they should be taken with a pinch of salt.
Possible has a well-researched program that has successfully delivered sustainable weight loss to thousands of clients.  And it all starts with unlearning what you currently think you know about healthy eating!

Believe in what you are doing
It is important that you believe in yourself while you are following this program. It will help you change your habits and transform into a fitter you.
Believe truly  in your new way of life and don't let anyone distract you from your weight loss regime. "Nothing tastes as good as being slim feels".
Get FREE Health Consultation Today!
Eliminate negative thinking
Negative thoughts are rule-breakers! You have to kill the negative thoughts with positivity.  
The moment you think, "I know I'm going to fail," tell yourself, "I know I can successfully change my eating habits and my life."
If you repeat this statement, at least, five times a day, or simply use it to replace any negative thinking, we guarantee that you will begin to feel more positive and confident about your efforts to adopt a new lifestyle.
Follow Kaizen

It's the practice of making continuous improvement, make small changes daily. Focus on adding one food at a time rather than cutting out food.  You'll be surprised how these small changes will culminate into a big step forward in no time at all.

Set Goals and Positive Affirmations
Define your own goals and challenge them! Before you start the food and lifestyle changes, choose three affirmations, like "yes I can", "I am a disciplined body, mind, and soul", "Being fitter is awesome". These positive statements will help you feel better.
Build Support
Creating a support system will help you stay focused in your goals.
It will not only change your lifestyle but also give you  an environment where you can talk about your accomplishments and challenges freely.
Connect with your co-workers or neighbours with similar goals, and together you can share healthy recipes and plan group exercises.
Remember your Motivation
Knowing the real reason for losing weight is like the fuel for your weight loss and detox journey.
Think about or write down the advantages of losing your weight and the advantages of NOT losing weight.
Ask yourself "What are you willing to forego to achieve your goal".
When you see that the advantages of losing weight outweigh the advantages of NOT losing weight, your subconscious will support you fully in your weight loss journey.
Get FREE Health Consultation Today!