Indian cuisine is filled with vibrant spices, fresh herbs and a wide variety of rich flavors. The traditional Indian diet emphasizes a high intake of plant food like vegetables, lentils, fruits and low consumption of meat.
Traditional plant-based Indian diet focuses on fresh, whole ingredients- ideal food to promote optimal health.
Table Of Content
What to eat?
What you eat determines the process of your weight loss. There are many delicious fruits, vegetables, and beverages which will assist you in your journey.
Try incorporating the following ingredients into your daily meal plan
Vegetables: Tomatoes, spinach, eggplant, mustard greens, okra, onions, bitter melon, cauliflower, mushrooms, cabbage and more
Fruits: Including mango, papaya, pomegranate, guava, oranges, tamarind, lychee, apples, melon, pears, plums, bananas
Nuts and seeds: Cashews, almonds, peanuts, pistachios, pumpkin seeds, sesame seeds, watermelon seeds and more
Legumes: Mung beans, black-eyed peas, kidney beans, lentils, pulses and chickpeas
Roots and tubers: Potatoes, carrots, sweet potatoes, turnips, yams.
Whole grains: Brown rice, basmati rice, millet, buckwheat, quinoa, barley, corn, whole-grain bread, amaranth, sorghum
Dairy: Cheese, yoghurt, milk, kefir, ghee
Herbs and spices: Garlic, ginger, cardamom, cumin, coriander, garam masala, paprika, turmeric, black pepper, fenugreek, basil and more.
Healthy fats: Coconut milk, full-fat dairy, avocado, coconut oil, mustard oil, olive oil, peanut oil, sesame oil, ghee.
Protein sources: Tofu, legumes, dairy, nuts, and seeds.
What to drink?
An easy way to cut back on excess calories and sugar is to avoid sugar-sweetened beverages and juices. These drinks can be high in both calories and sugar, which can negatively affect weight loss. Healthy beverage options include:
Water.

Sparkling water.

Unsweetened tea including Darjeeling, Assam and Nilgiri teas.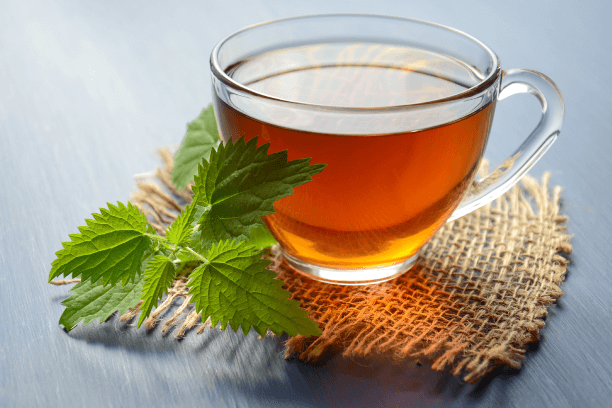 Here's a free consultation on how to lose weight from one of Possible's nutritionists, all for free!
Below is a 14-day complete diet plan to blast those fats
| | Early Morning | Breakfast | Mid-Morning | Lunch | Snack | Dinner |
| --- | --- | --- | --- | --- | --- | --- |
| Day 1 | A banana & Green Tea | Oats with veggies & a bowl of fruit | Handful of nuts | Two Roti, Dal, Subzi & Salad | A glass of buttermilk | Grilled Vegetables or grilled chicken & quinoa salad |
| Day 2 | A handful of nuts and green tea | Banana milkshake and three egg omelet with veggies | Bowl of fruits | Rice, dal, subzi, salad, yogurt | Handful of roasted peanuts | Dal, subzi, big bowl of salad |
| Day 3 | 1 apple with green tea | 2 boiled eggs, fruit yogurt, 1 toast with cheese | Chickpea salad | Dal, subzi, brown rice, salad, yogurt | fruit salad | Sauteed vegetables, salad and tomato soup |
| Day 4 | Amla with green tea | Besan chila in less oil, mint chutney and 1 glass of milk | Peanut salad | Dal, subzi, multigrain roti, salad, yoghurt | Handful of dried fruits | Broccoli soup with 1 multigrain toast |
| Day 5 | 10 almonds with green tea | Oats idli with sambhar | 1 glass chaach(buttermilk | Dal, subzi, red rice, salad | Handful of nuts | Lentil soup and veggies |
| Day 6 | A glass of jeera water | Boiled channa with a cup of tea (no sugar) | Moderate Consumption of fruits. | Jowar roti, subzi, vegetables and dal | Poha | Salad, Chappati, Vegetables |
| Day 7 | Warm water with 1 pinch cinnamon powder | Sugarfree Muesli with milk | Grilled Paneer with salad | Vegetable Soup, Dal Khichdi, Curd | Green tea with digestive biscuits | Jowar roti, subzi, sprouts, green salad. |
You can continue to have the same meal or mix-match meals for the remaining days. Follow this routine and see how your body changes from fat to fit.
Eating healthy is often related to weight loss. However, even if you are not overweight, it always helps to cut down on unhealthy food. The various benefits of eating well include better mental health, stronger immunity, and excellent digestion among other things. That said, it's not always easy to find healthy substitutes for the staples we have in our diet, particularly rice and potatoes. And to imagine replacing that evening samosa with a salad leaves most of us with a giant lump in our throats. Luckily, one doesn't have to go always take such extreme measures.
Avoid these unhealthy Indian snacks to accelerate your weight loss journey
Pakora

: Your inevitable companion with your evening chai. Pakoras are highly addictive which can make people obese and decrease good cholesterol.

Chole Bature:

The name itself makes the mouth water, a hot favorite almost everywhere in India, Chola can be deadly for your body. It is the highest in calories and saturated fat.  By eating merely two bahturas and chole you will easily pack in almost 50 grams of fat and 1200 calories.

Bhujia

: A common snack loved by ages of all group but bhujia contains a huge amount of chemical preservatives that increase your cholesterol. Consuming an excess amount of bhujia can lead to high sugar levels and pressure.

Samosa

: A staple food at get-togethers and parties, samosa is loved by millions of people but don't be deceived, these triangular devils are bad for your health. A single samosa contains 25gms of fat.

Kachori

: As delicious as kachoris are, the immediate effect of this is acidity. This fried item is filled with various ingredients that can be a real disaster for the tummy. It can lead to obesity, cholesterol and heart diseases.
Click here to know more of the unhealthy snacks in India
It is so easy to pick junk, fried food & sugar when hunger strikes. Your hands automatically reach out for snacks like chips, french fries, samosa, cakes, pastries, chocolates and what not. Want to know something worse? These sweet, fried and processed food make you crave them for more, and you end up adding inches to your waistline. You will also end up worsening your health parameters and work performance.
Here is the solution, move on to a healthier diet that satiates the cravings and provide nutrients too.
Healthy snacks that you can incorporate in your diet
Mixed Nuts

: Nuts are a good source of protein and highly nutritious. They are linked to a reduced risk of heart diseases and may help in preventing cancers, depression, and other illness.

Lentil and Charred Broccoli Chaat

: Charred broccoli and a handful of fresh sprouts with a sweet and tangy olive oil dressing is always a good choice. Toss it up with some beans, potatoes and you're good to go.

Oats Idli

: We've got yet another great surprise for your calorie-conscious friends! Make steamed idlis with some roasted oats, grated carrots, chopped chillies, and fresh coriander. A recipe that's sure to draw recipe requests.

Ragi Cookies

: Wondering how to keep your hand out of the cookie jar? You don't need to! This healthy recipe is your new best friend. Crunchy, crumbly and calcium-rich, these cookies will leave your family reaching for another.

Mixed Millet Bhel Puri:

Low on fat and surprisingly healthy, dig into this snack made with the goodness of millets and ragi. You can even add half a cup of roasted peanuts and finish with a generous squeeze of lime.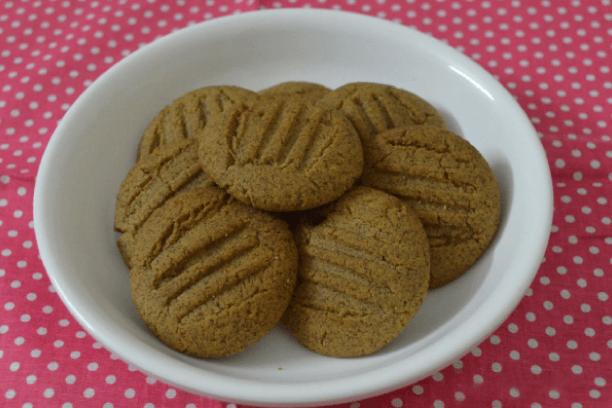 There are many other healthy Indian snacks for you to choose from. We can't list all of them but you can read here all about it and make healthy choices.
"Where there is a will, there is a way". Are you on a journey to lose that extra weight that troubles you when you go out? Worry not dear friends, at Truweigth we have programs to help achieve your perfect health and body. We have an array of nutritionists and dietitians who will help you reach your goal.
Click here to know about Possible Wellness programs.
You can also consult one of Possible's nutritionist, absolutely FREE! Ask your doubts and get solutions.
Get FREE Diet Consultation Today!