The other day I went grocery shopping with my friends and even after hours of going here and there, I was not able to pick a cooking oil for myself. 
With at least more than 10 options in front of me and newer oils making their way into grocery shelves every now and then, it became utterly confusing to decide what to pick up and which one to let be.
In India, since time immemorial, the oil we use in our kitchen is largely dependent on where we live.
In Kerala, it is coconut oil [1] while in Andhra and Rajasthan, people swear by the sesame oil [2].
Ghee |  Mustard Oil | Sunflower Oil | Olive Oil | Rice Bran Oil | Flaxseed Oil | Groundnut Oil | Palm Oil | Sesame Oil | Edible Almond Oil | Cashew Oil | Canola Oil | Soybean Oil
In the east and northern India, we use mustard oil and in central India and Gujarat, groundnut oil is used.
Different cultures eat differently and the type of oil fits beautifully into the food landscape of that region.
Get FREE Health Consultation Today!
We will all agree that cooking oil is one of the most vital and basic ingredients in any Indian preparation.
Whether it is a serving of mixed greens or main course, oil is used for cooking and to add flavour to the food.
However, picking the correct cooking oil can spare you from heart infections, cholesterol blockages, stoutness and processing issues [3].
So, here are the top 13 cooking oils that can be used to prepare finger licking dishes in the Indian cuisine!
1. Ghee
Ghee or clarified butter is one of the best and healthy options available for cooking in India.
It is better than butter as Ghee is great for digestion, improves the functioning of the brain and also helps in weight loss when accompanied by exercise.
Ghee is said to improve memory, build up bone strength and energy levels in the human body [4].
2. Mustard Oil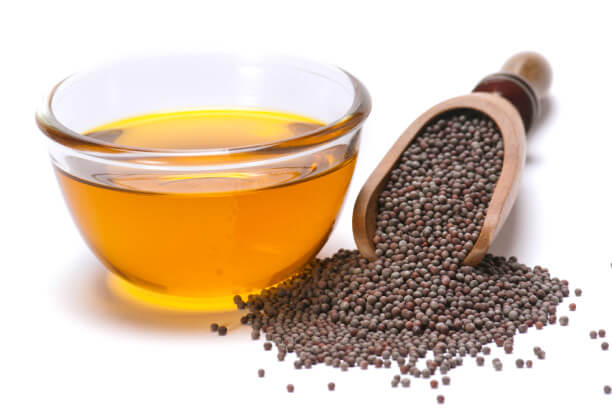 Mustard oil is a great oil substitute for traditional cooking oil options as it is often used as a stimulant to help digestion and circulation.
Due to its antibacterial properties, this oil can help protect the skin.
Mustard oil also fights germs and virus, great to prevent colds, coughs and skin problems [5].
3. Sunflower Oil
Sunflower oil is a great option as it is a good source of vitamin E.
It contains all the essential nutrients that are required for a healthy body.
The polyunsaturated (PUFA) in it helps in lowering cholesterol.
Sunflower oil also reduces the risk of cardiovascular diseases, fights free radicals, which is especially good for cancer patients.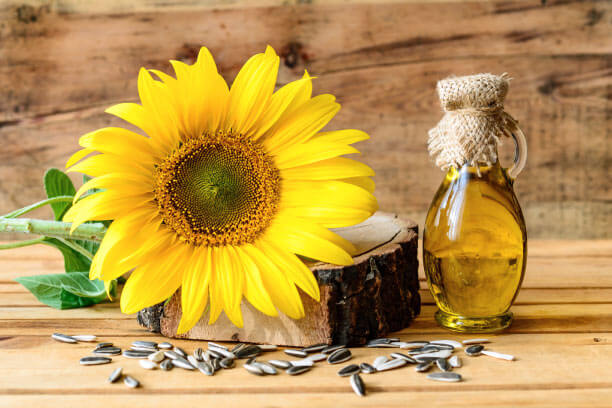 It prevents colon cancer and is helpful in the repairment of the body, boosts the immune system, and also promotes the proper functioning of the nervous system [6].
4. Olive Oil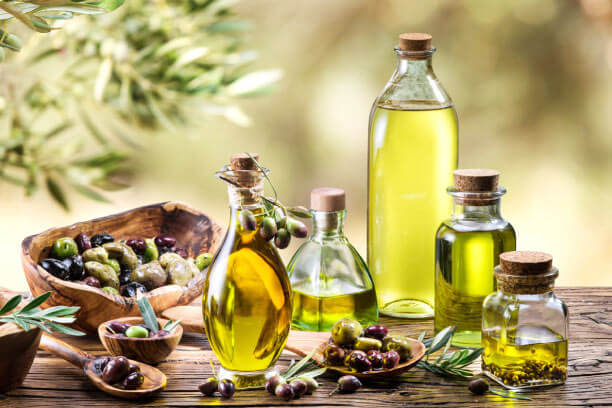 Olive oil is another super healthy alternative as it contains a good amount of antioxidants that reduces pain in the joints as well as lowers the risk of Parkinson's and Alzheimer's [7].
This oil is said to have properties that assist in battling heart illnesses, for example, heart assault and heart stroke [8].
5. Rice Bran Oil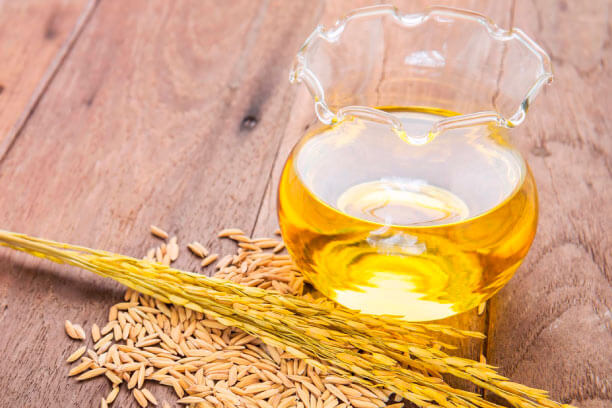 Rice bran oil is rich in monounsaturated fatty acids and has cholesterol-lowering properties.
Due to the presence of a component called oryzanol, it is effective in reducing cholesterol [9].
6. Flaxseed Oil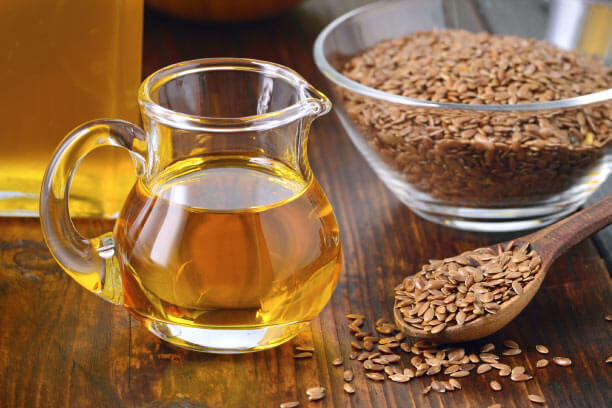 Flaxseed oil is another great cooking oil as it is loaded with the richness of omega 3 fatty acids [10].
Omega 3 fatty acid is extremely beneficial for our health and is also important in cure and prevention of Crohn's Disease and colitis.
7. Groundnut Oil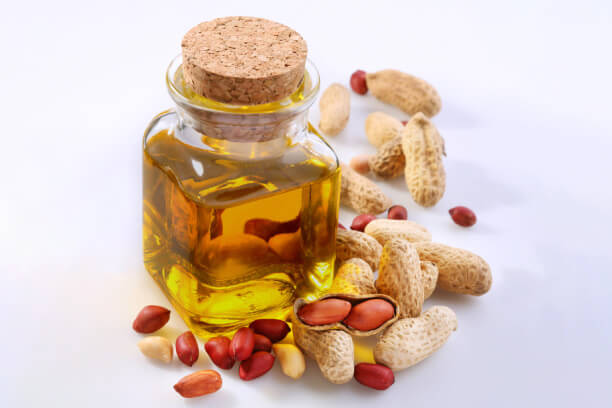 Groundnut oil is extremely high in monounsaturated (MUFA) and polyunsaturated (PUFA), which help in lowering low-density lipoprotein (LDL) cholesterol [11].
It is a good source of vitamin E, which is known to act as an antioxidant by protecting the skin from acne or scars.
8. Palm Oil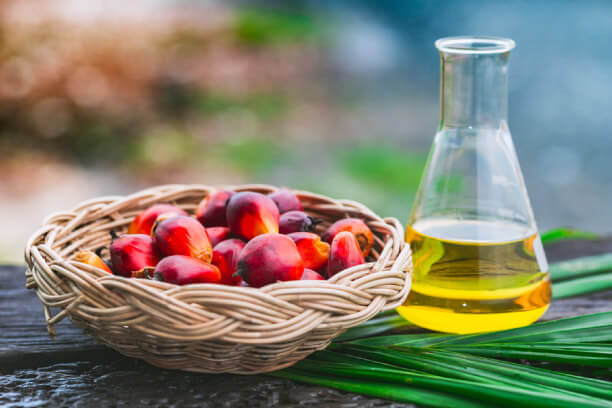 Palm oil is a rich source of antioxidants, carotenes and Vitamin E.
It is a good ingredient for the cancer patients, and also for those suffering from Alzheimer's, arthritis, atherosclerosis and anti-ageing.
9. Sesame Oil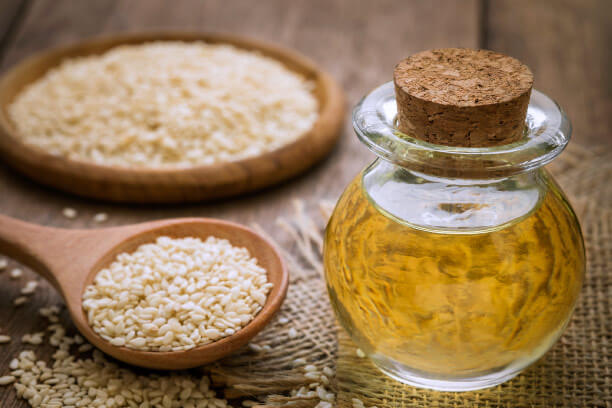 Sesame oil is one great choice as it has a few restorative properties [12].
Sesame oil is beneficial for diabetics and also brings down the circulatory strain.
It enhances oral cleanliness and dental well being of a person. It also counteracts atherosclerosis, malignancy and battles misery.
10. Edible Almond Oil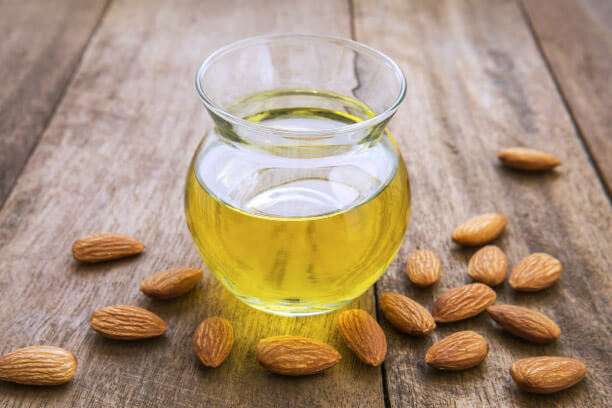 Almond oil for cooking counteracts two primary medical issues – Heart ailment and blood pressure [13].
Almond oil enhances good cholesterol levels and also ensures protection against a colon tumour.
11. Cashew Oil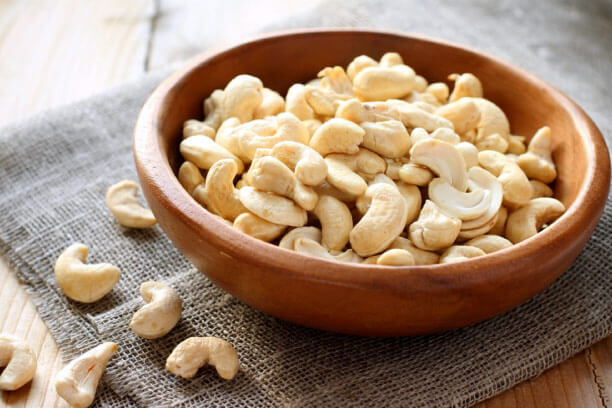 Cashew makes an incredible nibble particularly when it comes to evening snacks [14] [15].
It also makes for an incredible element in the deserts and preparation of various Indian cuisines as well.
Cashew oil contains antibacterial properties that help our body build up the immune system and fight against various infections and diseases.
It also enhances the eye sight, alongside lessening irritation and cholesterol levels.
12. Canola Oil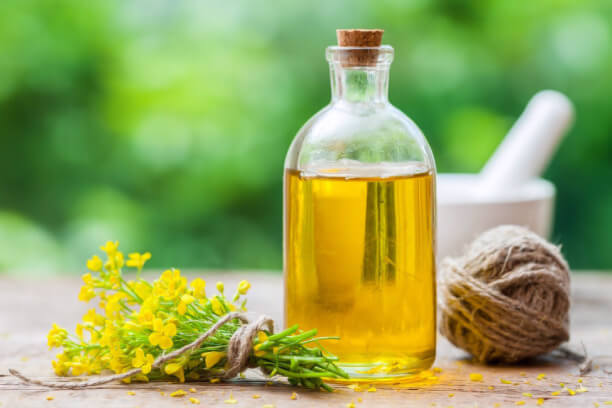 Using Canola oil instead of the traditional solid fats in recipes eliminates the trans-fat, and thus effectively reduces the saturated fat thus dropping the overall fat in the body [16] [17].
It is also cholesterol-free and is a good source of vitamins E and K, omega-3 fat and plant sterols, which helps in protecting your heart health.
Canola oil is a heart-friendly oil that reduces the blood pressure, inflammation and cholesterol, and can be used as a substitute for butter and margarine for grilling and saute.
13. Soybean Oil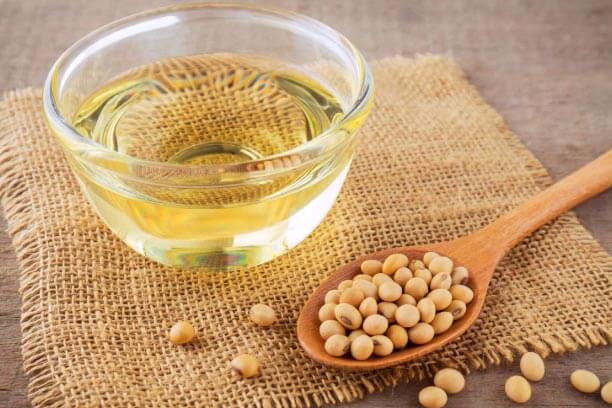 Soybean oil is high in poly-and monounsaturated fats and low in immersed fats [18].
It additionally contains Omega 3 unsaturated fats, which lessens the danger of cardiovascular illnesses.
One of the most important things to keep in mind is that oil behaves differently when heated, it changes texture, color, taste as well as its nutritional properties.
When the oil reaches its smoking point, a lot of the nutrients are destroyed and it can sometimes potentially form harmful compounds.
Also, different oils have varying amounts of fats, Polyunsaturated, Monounsaturated and Saturated fats so it is important to select the right kind of oil for our daily use.
Did You Know ?

All cooking oils are equal when you are measuring calories. Regardless of what kind of oil you use, oil is classified nutritionally as a fat [19] [20].

Light and air can quickly deteriorate oils' healthful properties, particularly olive oil (which contains a high level of antioxidants). Leaving an opened bottle of olive oil on a counter for just a few minutes can have a detrimental effect on its antioxidant content. To minimize UV light damage, purchase olive oil in tin cans whenever possible.

A lot of commercial plant-based oils (mainly corn, sunflower, and safflower) undergo a heavy amount of processing, including deodorizing (to provide a neutral smell), bleaching, and anti-foaming agent treatment.
So while oils do add taste and texture to our food and a certain amount of well being to our existence, we should be more focused on eating natural foods like fruits, vegetables, nuts and dairy products and aim for a nutritionally balanced diet.
For more such interesting and informative articles, keep following our Possible blog section.
For seeking health and fitness guidance along with amazing weight loss tips, get in touch with our Possible Nutritionist today. The first consultation is on us! Click here. 
Get FREE Health Consultation Today!