Medically reviewed by  Ashwathy V. Pillai,  Postgraduate Degree in Dietetics & Applied Nutrition
When you are looking to drop excess fat, eating low carb foods is the fastest way to do it. They let you enjoy tasty meals minus the punch of weight increasing carbohydrates.
It is no secret for the people on 'Weight Loss Mission', that your food intake can make all the difference.
Despite of sweating out in gyms, yoga sessions, aerobics or Zumba classes, you cannot have the desired weight loss results, if you are binging on a diet, which is high on carbohydrates or fats.
What if you don't have to give up on carbs and still achieve your weight loss goals! Sounds interesting, right? 
Table Of Contents
The magic lies in opting for low carb foods which can limit your carbohydrate consumption.
The good news is that these low carb foods are not only healthy but also capable of satisfying our taste buds.
Although low in carbohydrate content, these foods can be used to replace high carb ingredients to cook tasty dishes. You will not even miss your regular high carbohydrate diet, we promise.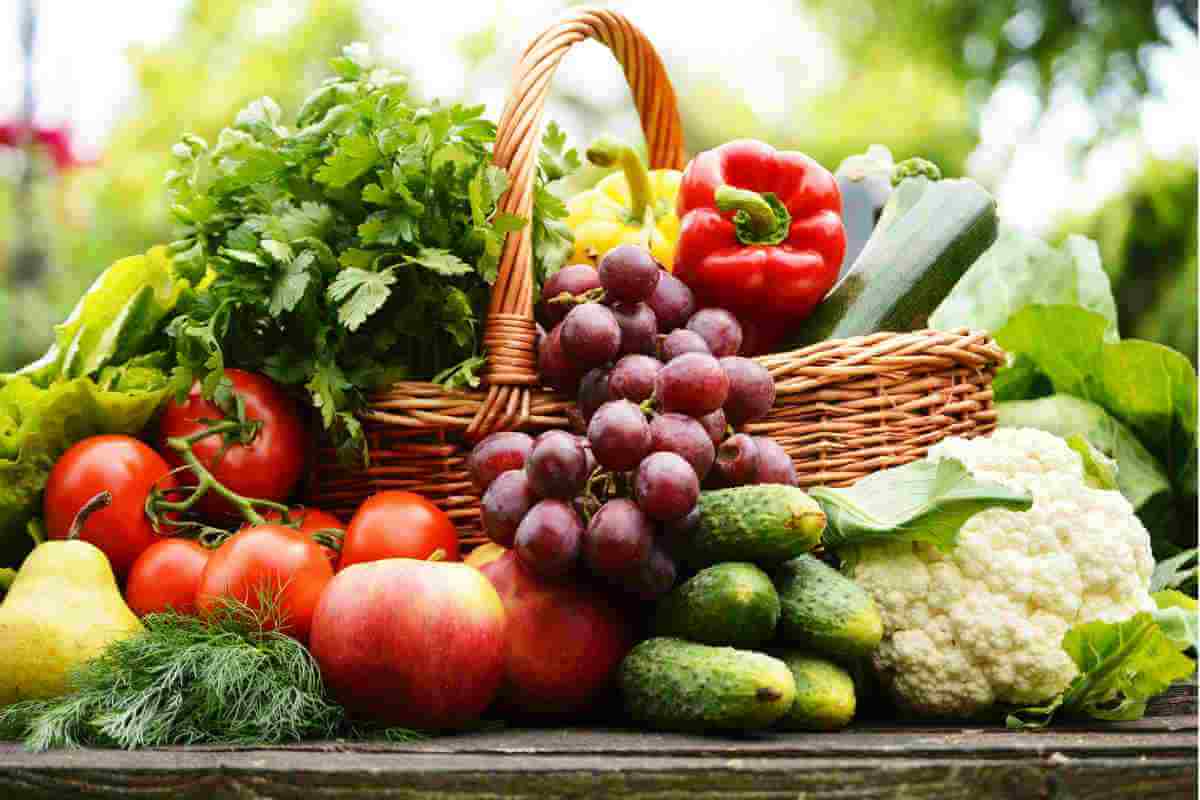 Low carb vegetables
These vegetables can be used as high carb grain substitutes easily. For instance, you can replace regular white rice with grated cauliflower, or use zucchini in place of wheat noodles.
So here are the healthy options for quick weight loss.
1. Cauliflower
You read it right! It's our regular veggie which we use in our kitchens quite often. With a low carb count of 5gm per cup cauliflower can be used in rice bowls and stir–fries.
Who can resist cauliflower breadsticks, cauliflower pizza bagels, cauliflower hash or cauliflower pizza crust? Isn't it just so very tempting!
2. Zucchini
This versatile low carb vegetable can be turned into spaghetti or noodles. You can even easily make zucchini fries or zucchini fritters and all you will have is just 3.1gm carbohydrate in 100gm of Zucchini.
3. Mushrooms
They are also very low in carb with just 3.3g of carbohydrate in 100g of white mushrooms. From mushroom soups to low carb pizza stuffed mushrooms, there is no limit to the way mushroom can make its way to our food plate [4].
4. Broccoli
This is surely our wonder veggie with just 7gm of carbs content in 100gm of broccoli.
Apart from being a good substitute to rice and potatoes, broccoli can be extensively used in soups, salads, fritters and numbers of other scrumptious recipes.
5. Lettuce
Lettuce is also one of the most famous low carb vegetables around.
With a carb content of just 2gm in one cup of lettuce, it offers number of health benefits while being used in various finger licking recipes like Thai Yam Yai Salad, lettuce wraps and many more.
6. Avocados
Another very healthy and nutritious low carb food is avocados. It contains around 9gm of total carbohydrates in 100gm of the fruit. This creamy green fruit can be transformed in yummy avocado muffins, smoothies, sorbet or even avocado dip.
It's not just end of the list, there are many other low carb veggies like radish, asparagus, bok choy, spinach, arugula, bell pepper, watercress, sweet potato, cucumber etc.
Low carb fruits
Not all fruits are harmful to your low carb diet plans. These fruits might have high fructose and glucose but since they are also high on water content and are fibre rich, they help you lose weight as effectively.
Check out the fruits that you can add in your low carb foods list.
1. Watermelon
This thirst quencher fruit contains low carb content with around 8g per 100g of fruit. A part of many fruit salads, watermelon has enough water to fill your appetite.
2. Strawberries
There is hardly anyone who doesn't love the sweet and juicy red colored strawberries . But do you know, it is quite low in carb content with almost 11gms per cup.
Whether you want to eat them raw or use them in shakes or pancakes, strawberries always offer something delicious to eat.
3. Peaches
Can you believe this sweet fruit is also very low in carb as you will just consume 10gm of carb per 100gm of fruit. Who doesn't love to have peach blueberry smoothie or low carb peach crisp?
4. Apricots
Apricot is a good-for-brain fruit which is another great option for those aiming for low carb diet. In a 100gm of apricots, you will get around 11gm of carbs.
There are many recipes which use apricots as a main ingredient. You can't resist apricot jams, low carb apricot soufflés or low carb apricot chicken.
You can also try having it raw and devour in this sweet golden orange fruit. Other fruits which are low in carbs are rhubarb, red grapefruit, Star fruit, Cantaloupe and Blackberries.
Low carb dairy and meats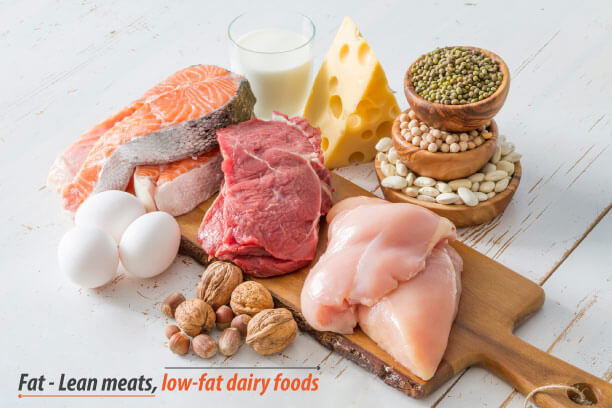 1. Eggs
Eggs, a good source of protein, are quite low in carb, making them a very healthy option for low carb diet. With a carb count of 1 g per two large eggs, there are unlimited ways in which eggs can be consumed.
2. Cottage Cheese
With just 6gm of carbs per cup, cottage cheese is used in many recipes which are specifically a part of low carb diets. 
It makes excellent addition to your salads, and you can use cottage cheese instead of more fattening dressing. Other types of cheese which are low in carbs include blue cheese, cheddar cheese, goat, feta, Swiss, parmesan and asiago.
3. Butter
Butter is almost zero carb per tablespoon. If you are on a low carb diet, there is no harm in giving up to your craving and having a guilt free tablespoon of butter .
4. Greek yogurt
It is another good low carb option with just 9 gm per cup. This yoghurt has been part of variety of soups, salad and sides, offering us number of option for low carb diets.
Our other contenders for low carb dairy are ricotta, goat milk, plain kefir and sour cream.
5.Lean meat and fish
Lean meat, especially chicken offer you protein-rich, low carb option. Chicken breast can be used in interesting recipes especially, roasted, grilled and even steamed.
Fish belong to the category of almost zero carbohydrates, giving a jump start to our weight loss mission.
Grouper, tilapia, monk fish, carp, swordfish, catfish, cod, haddock, halibut, mahi-mahi, orange roughy, perch, bass salmon and tuna can be easily converted into zero carb option by grilling or broiling.
Low carb foods are immensely beneficial for your health and weight loss goals.
For more information and guidance on health and weight loss, talk to our Possible Nutritionist today! The first consultation is on us.