Medical Reviewed by Darshita Thakkar, Masters in Clinical Nutrition
Looking fit and fabulous is every bride's dream – after all, she will be in the limelight.
She and the groom will be hounded by photographers. And later after the ceremony, sharing those lovely pictures on the internet is the norm these days.
These factors drive the bride to keep her body slim and chic when the wedding is around the corner. But sadly, during this time, a bride will also be quite stressed which can hamper her fitness goals. Planning a wedding is not a cakewalk and it can take a toll on the waistline.
Table of Content
As a bride, to lose excess weight and to be fit, you need to have a concrete plan in place. Once you devise a plan, you should follow it to a T.
To achieve your fitness goals, you don't need to spend four to five hours in the gym every day. Making simple changes to your diet will make all the difference.
Here is an action plan that can help you manage your wedding diet. These eating tips will come handy especially when you are trying to lose weight.
6-12 Months before the Wedding
If you have around 6-12 months, then you have a long time to follow your wedding diet plan as well as make some necessary changes in your lifestyle.
In such a long time, you will get time to lose weight gradually and sustainably. A sustainable weight loss will also help you keep the weight off in the long run.
1. Increased Protein Intake
Try consuming more proteins than extra carbohydrates and fats. Protein requires more energy to break down which result in increasing your metabolism.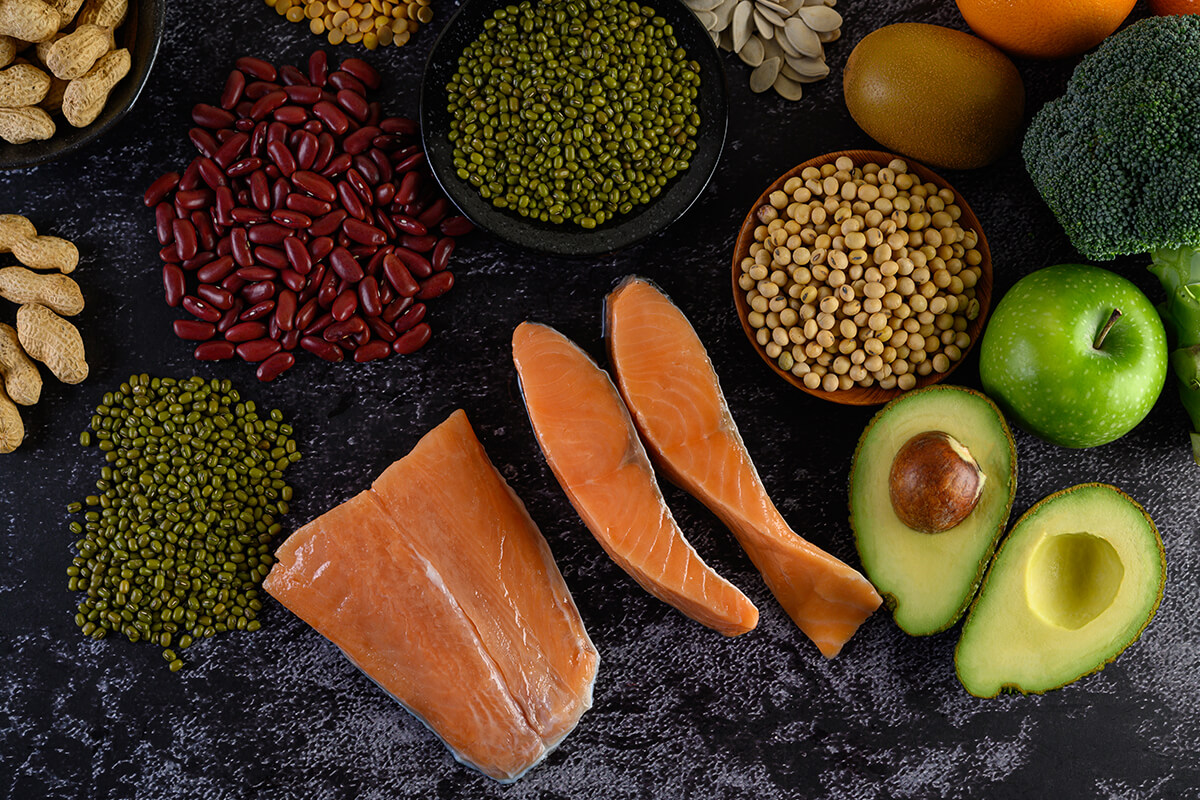 It also helps in suppressing the hunger hormone, Ghrelin. Protein lets you feel full for a long time and helps in revealing leaner muscles. This will give you a toned look in your wedding outfit.
Add protein to each meal to sustain your energy levels, intensive preparations and shopping will leave you drained.[1]
2. Avoid Refined Carbohydrates
Instead of binging on refined carbohydrates such as pasta, macaroni, noodles, pizza and burger, start having complex carbohydrates.
Refined carbohydrates have zero nutritional value. On the other hand, complex carbohydrates provide your body with essential nutrients like vitamins and minerals, also keeping you energized throughout the day. They provide good satiety than refined ones.
You can opt for whole grains like whole wheat, brown rice, millets like bajra, ragi and jowar.[2]
3. Fibre
Increasing fibre in your diet by including fruits and nuts can help you meet your fitness goals. They contain fewer calories and eases digestion. Fibre helps in burning more calories and reduces hunger.
Fruits are rich in antioxidants, vitamins and minerals that will provide you are glowing skin; Adding walnuts to your diet will also have a simpler effect.[3]
4. Don't Miss Breakfast
When dieting, never skip the first meal of the day. Our body's energy gets refuelled after breakfast.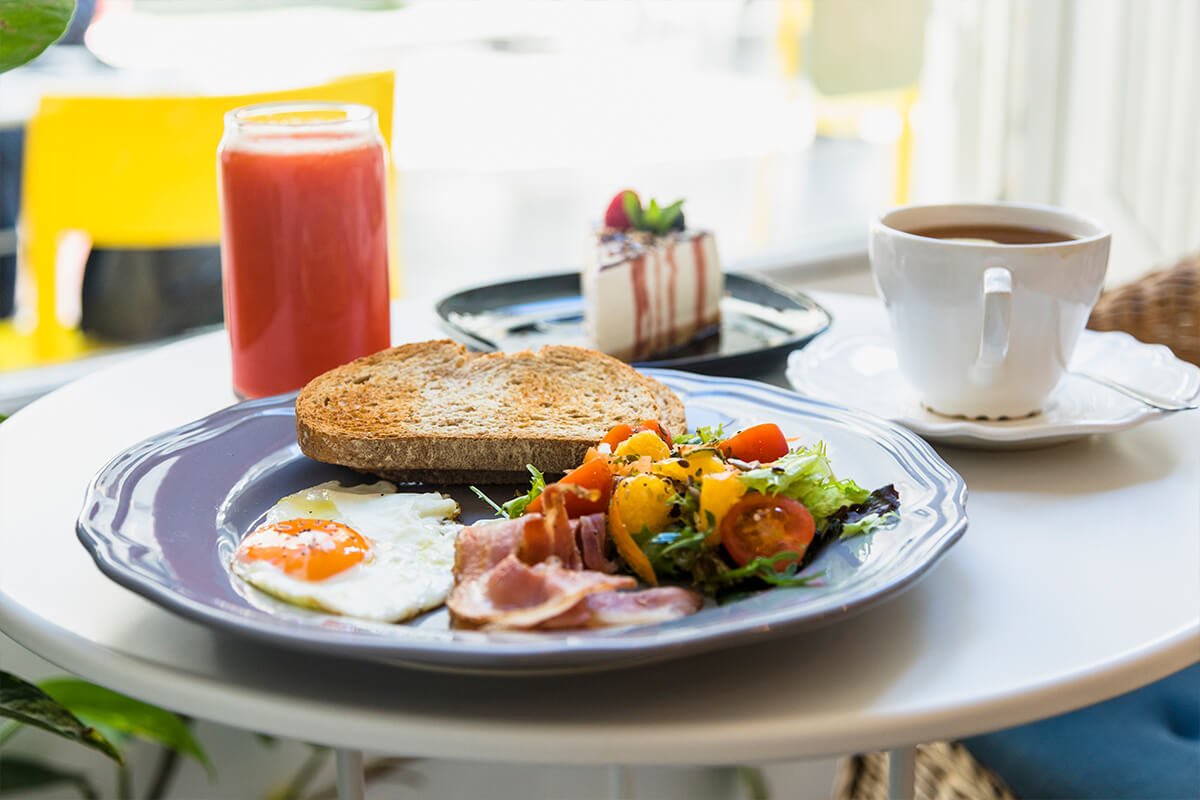 It has been shown through research that our breakfast should be the heaviest meals as it provides the body with the essential nutrients.
Moreover, a healthy breakfast helps in avoiding craving during the latter part of the day which often leads to unhealthy eating.
5. Little Meals Throughout The Day
You eat five little meals a day instead of three big meals a day. This will keep your hunger at moderate levels and also regulates the sugar levels.
Nutritionists recommend that you don't have to eat the full meals. You can make these three meals and two snacks.[4]
6. Eating in Moderate Levels
The key is not to cut anything but to eat a variety of food in moderation. When you decide to cut on a particular food, you will start craving for it, and you are less likely to control yourself. You end up binge eating it.
Losing weight for the D-day shouldn't become a punishment for you. Rather it should be a positive approach towards a healthy lifestyle. It isn't about healthy or unhealthy food but making informed decisions.[5]
3 Months before the Wedding
Many people may think that three months is a very short time to follow a wedding diet, but in reality, even this much time is enough to bring the necessary changes in your lifestyle. It is still not too late to lose some extra kilos before your big day.
Don't worry we will not advise you any sorts of crash diets or fad diets that are unhealthy and unsustainable.
Start following the instructions same as mentioned for 6-12 months but there are few additional steps that shall help you lose extra fat in 3 months of time.
Exercise will play a major role here. If you were exercising say for 30 minutes earlier, then now increase it to 45 minutes to 1 hour. This will accelerate your fat loss. At times, shifting from a regular activity like walking to something like strength training or yoga can also help.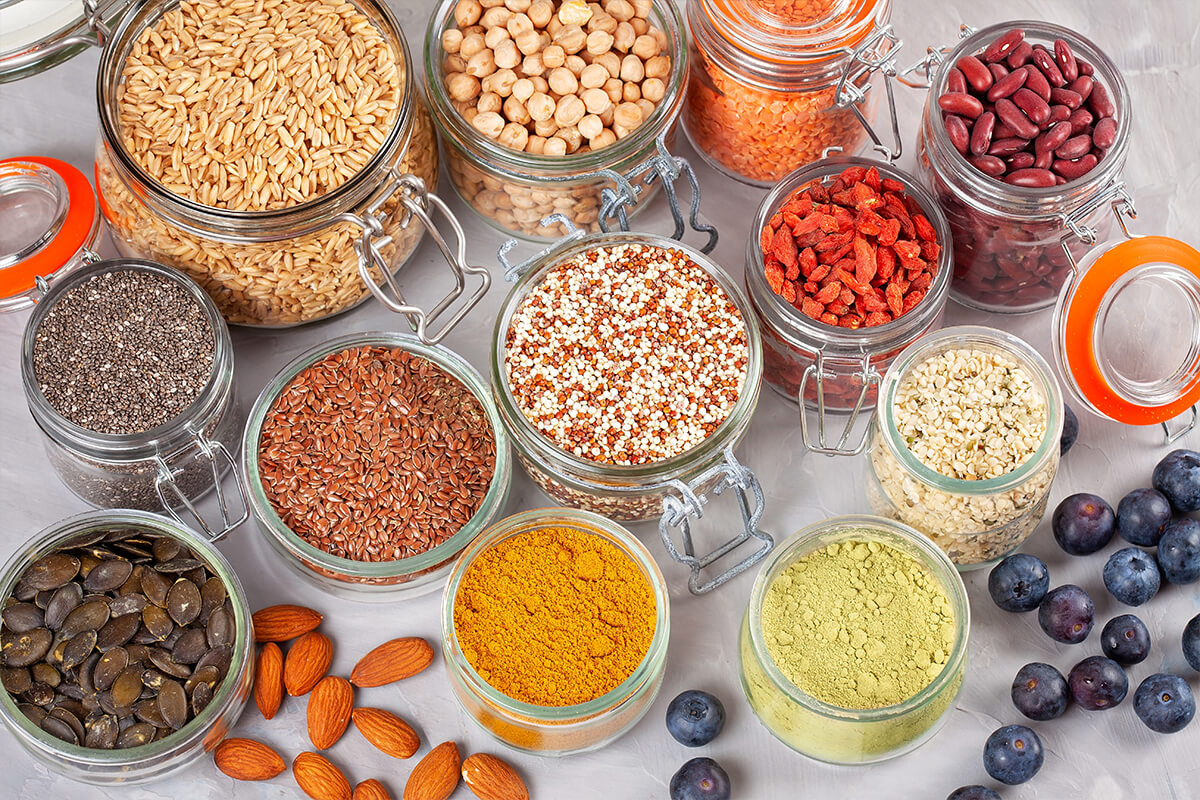 You can also increase inclusions of superfoods or function foods like Ginger+Honey water, Flaxseeds, Chia seeds, Wheatgrass etc which will help in weight management.  By eating superfoods, you will also get several nutritional benefits.
However, one thing that you shouldn't forget is that you can lose weight in this much time, but it won't be as much as you intended to, and secondly, starving is neither healthy nor sustainable.
A good way to start your wedding diet plan 12 weeks before the big day is by getting a rough idea of how many calories are required by your body.
There are many calorie calculators available online. It can help you in estimating the calories you will burn each day after exercising.
It is simple mathematics; you have to intake fewer calories per day than the value presented by the calculator. This will let your body lose weight.
While it may seem a tempting idea to lower your calorie level further, you should keep in mind that it should not fall below 1,200 calories per day.
If you consume fewer calories than required, it can slow your metabolism and even lead to loss of muscle and lead to nutrient deficiencies.
And importantly, don't become calorie-obsessed. More than the calories, the nutritional value of the food matters a lot. For instance, a small slice of pizza and a bowl of a salad may have the same 100 calories. But to lose weight effectively and be energetic, you should choose the latter. [6]
4 Weeks before the Wedding
Realistically, it is quite difficult to change your diet and lose weight in such a short period. Going on a liquid diet is not recommended since it causes water retention and will make you feel heavier. A liquid diet can also make you look pale and low on energy.
Nutritionists say that such a short-term wedding diet requires detailed research to find out if it will be right for you and your type of body.
Taking professional help can help you a lot when you have less time. This can help you in controlling the calorie intake as well as make sure that you are meeting your protein requirements and other important nutrients of the body.
They may recommend you supportive supplements as well so that you shed those extra kilos and still feel energetic throughout the day.
Pre Wedding Diet plan for weight loss
Below are two diet plans for vegetarians and non-vegetarians. Following these will help you lose weight efficiently and healthily.
Vegetarian Meal Plan
| Time | Plan 1 | Plan 2 | Plan 3 | Plan 4 |
| --- | --- | --- | --- | --- |
| Waking Up | Apple Cider Vinegar 1tsp + Lukewarm Water or Soaked White Rice Water | Apple Cider Vinegar 1tsp + Lukewarm Water or Soaked White Rice Water | Apple Cider Vinegar 1tsp + Lukewarm Water or Soaked White Rice Water | Apple Cider Vinegar 1tsp + Lukewarm Water or Soaked White Rice Water |
| Breakfast | Red Rice Poha / Veg Sandwich +1 | Oats upma/Dosa – 2 + 2 tsp Flaxseed chutney | Millet Idli / Millet Dosa – 2 + 1 cup Sambar | Akki Roti 2 with 2 tsp Garlic chutney |
| Mid Morning | Lemon Water or Chia Seeds + Almonds 2-3 Or Fruit | Buttermilk Or Sattu water + Almonds 2-3 Or fruit | Lemon water Or Chia seeds + Almonds 2-3 Or fruit | Buttermilk Or Isab gol (1tsp) + Almonds 2-3 or fruit |
| Lunch | Dal 1 Bowl Brown Rice 1 Bowl / ½ Bowl White Rice Veg Curry 1 Bowl. Buttermilk (200ml) | Veg salad Veg Pulao 1 Bowl Tomato Raita – 1 bowl Turmeric & Mango pickle | Sambhar 1 Bowl Brown Rice/ Red Rice 1 Bowl Onion Raita / Curd 1 Bowl | Veg Dal 1 Bowl Brown/ Red Rice 1 Bowl Kosambari 1 Bowl Buttermilk (200 ml) |
| Mid Evening | Herbal tea + Khakhra | Herbal tea + Roasted Chana | Herbal tea + Dry bhel | Herbal tea + Roasted Makhana |
| Dinner | Veg Soup 1 Bowl + Vegetable dal chilla 2 no. +green chutney 2-3 tsp | Millet Roti 1 no + Sprouts curry 1 bowl + Onion salad | Sauteed veggies 1 Bowl + Upma 1 Bowl | Veg soup 1 Bowl + Veg Daliya 1 Bowl |
| Bedtime | 1 cup cinnamon / turmeric water | 1cup cinnamon / turmeric water | 1 cup cinnamon / turmeric water | 1 cup cinnamon / turmeric water |
Non-Vegetarian Meal Plan
| | Plan - 1 | Plan - 2 | Plan - 3 | Plan - 4 |
| --- | --- | --- | --- | --- |
| Early Morning | Warm water with lemon (1 glass) + Walnuts (3 nos.) | Lemon ginger water(1 glass) + flaxseed (1 tsp) | Apple cider vinegar (1 tsp) + Almonds (5 nos.) | Warm water with lemon (1 glass) + Walnuts (3 nos.) |
| Breakfast | Whole moong chilla / pesarattu -2 with vegetable chutney | Oats with milk- 150 ml + 2 egg whites / Steamed sprouts | Broken wheat upma with vegetables or Poha with vegetables | Idly-2 with vegetable chutney and sambar/ Whole wheat vegetable paratha with curd |
| Mid Morning | Orange/Guava-1 no | Watermelon or Papaya-1 cup | Sweet lime/ Kiwi-1 no. | Guava/Papaya - 1 cup |
| Lunch | Rice (1 bowl) + Sambar (1 bowl) + Any dry Veg (1 Katori) Salad - 1 cup | Peas pulao / Moong dal brown rice khichdi with Raita | Millets-1 cup/ whole wheat roti-2 + 1cup green leafy dal + salad + Buttermilk | Wheat rotis 2+dal with vegetable/Rajma- 1 cup + veg curry - 1 cup + Buttermilk |
| Evening | Green tea + Boiled Chana (1 Bowl) | Ginger Tea + Bhel (1 Bowl) | Green Tea +Roasted Makhana with peanuts (1 Bowl) | Black Coffee +Boiled sprouts with lime (1 Bowl) |
| Dinner | Steamed or Sauteed vegetables + Any millet or Broken wheat upma + Raita | Roti (2 nos) +Any beans curry + Salad + Buttermilk | Veg soup + Sauteed vegetables with paneer or chicken salad with vegetables | 2 Phulkas with Dal +Any seasonal veg + salad |
| Bedtime | Turmeric Milk | Turmeric Pepper milk | Turmeric Milk | Cinnamon Milk |
Few Important Tips to Keep In Mind
1. Managing Stress Levels
Planning for your wedding can be seriously stressful. From deciding the budget to finding the best dress from the huge collection, the whole experience can get to you.
Stress can affect you physically as well as mentally. It impacts your mood, reduces your sleeping time and quality and makes you feel irritated.
Keep stress at bay so that you can focus on diet and don't give up on it too easily.
You can try a few methods such as taking a bath before sleeping or meditating for at least 10 minutes in the morning to steady your nerves.  
2. Trying Small Samples
A wedding means good food which requires a lot of samples. So try to limit it and keep the portions extremely small.
3. Limited Consumption of Alcohol
Before the wedding, pre-wedding festivities involve a lot of alcohol. It is better to stay clear of the alcohol as it can become a barrier between you and your goal weight.
Alcohol can enhance your appetite which can make you crave unhealthy food. So moderate your alcohol consumption.
Focus On Your Goal Weight
It doesn't matter whether you have 4 weeks or 14 weeks. Focus on the larger picture. Start having plenty of fruits, whole grains, vegetables and nuts.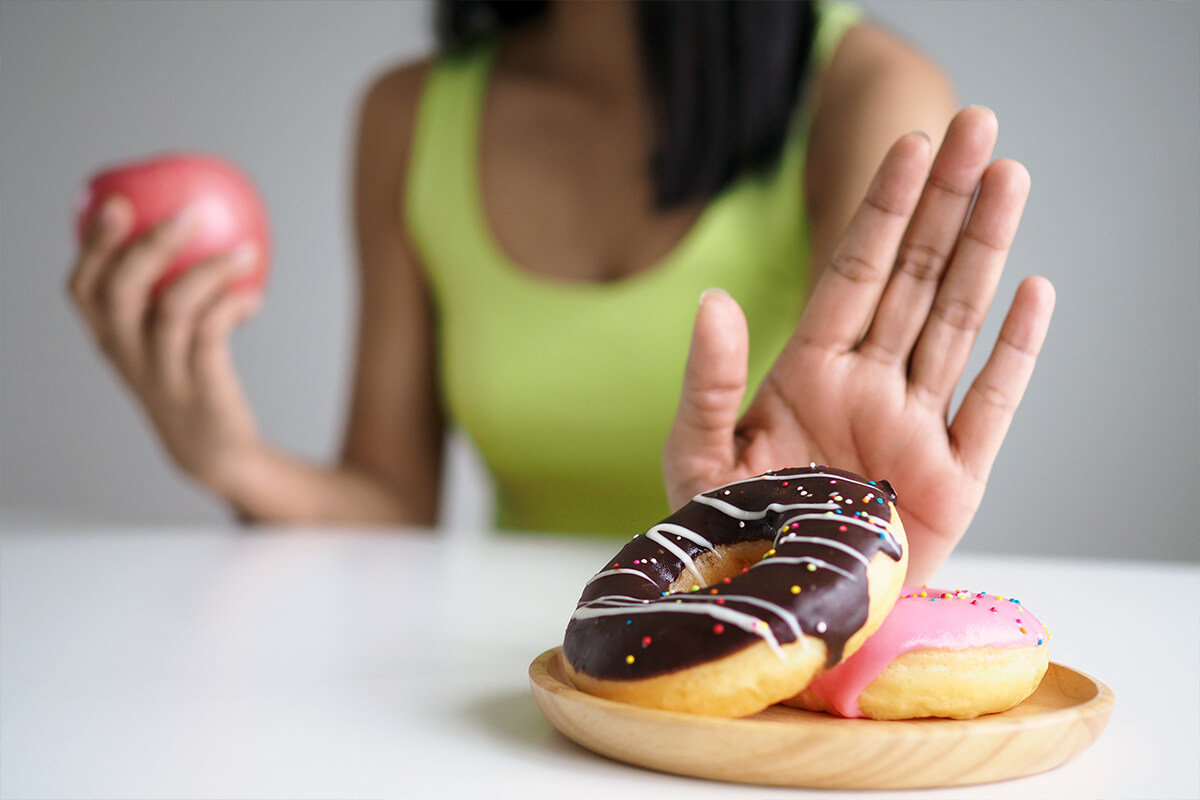 Forget about the sweetened drinks, chips, chocolates, pizza, pasta etc. Keep your stress level under control. Alcohol is a strict no-no, and so are pastries and cakes.[7]
Time will fly, and you should not forget what is there at the end of the tunnel.
Just focus on your gorgeous appearance on D-day and the compliments which you will receive from the guests and your beloved ones.
Start eating healthy today!