Soup is a quick and convenient meal choice for those on a weight loss mission.
One bowl of soup is packed with healthy nutrients like protein and fiber that are not only beneficial but keep hunger cravings at bay. 
So what makes soups a great choice for healthy meals?
A bowl of soup provides a good balance of carbohydrates, protein and fats as well as the vitamins and minerals to keep us active all day.
It is a versatile food, that can be put together any ingredient in your kitchen.
All you need is some veggies, some chicken or vegetable stock, and blender, you are set to make your soup. 
Get FREE Health Consultation Today!
1. Soup is delicious
 Soup can be a comfort food as it is delicious and easy to prepare. With only a few ingredients, one can make a bowl of hearty soup for a cold evening.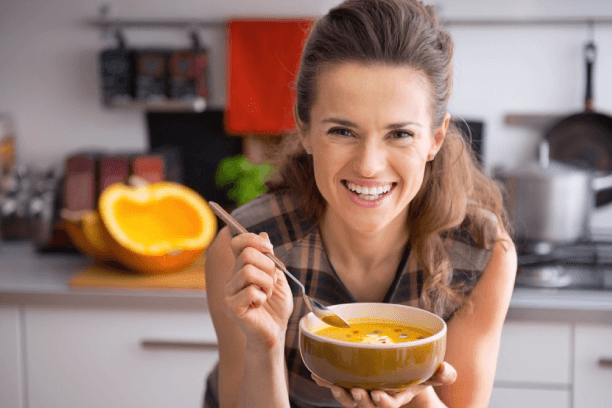 2. Soup is good for health
Perhaps the easiest way to add vegetables to your daily meals is to turn them into a delicious soup.
You can make several bowls of soup filled with fruits and veggies each day and you will be satiated.
Eating vegetables is part of a healthy diet, and thus veggie soups are highly recommended.
3. Soup can help you lose weight
Soups are slimming. Of course, that is if you strictly follow a weight-loss plan and exercise more. A bowl of soup packs minimal calorie but is very nutritious.
4. Soup makes you feel full
Soup fills you up because it stretches the stomach. You easily feel full so it is ideal to eat soup at the beginning of every meal.
5. Soup can make you feel better
Ever wondered by chicken soup is always given to the sick? It is because soup is great for people who are sick. It is easily digested and is filled with health benefits.
Here's how you choose the right soup 
Use these tips to find healthy soups for weight loss at the store:
Tip#1: Choose tomato or broth-based soups to keep the calorie count low.

Tip#2: Vegetable soup is an ideal choice to help you lose weight. Most varieties of vegetable soup contain 100 calories or less per serving. Plus, vegetables contain lots of fiber, which helps you feel full and satisfied so you eat less all day.  

Tip#3: If your favorite soup does not include vegetables, add them yourself. Mix in a few nutritious fresh vegetables to boost nutrition, fiber, and flavor. If your soup needs a boost of spice, add onions or peppers.

Tip#4: If you get bored with the soups you normally eat, don't be afraid to try something new. You can make your soup more interesting and tasty by trying different flavors and combinations.
11 Ingredients to avoid while making a healthy soup
A bowl of soup can be health's best friend but using some ingredients can turn the soup into a not- so-healthy option.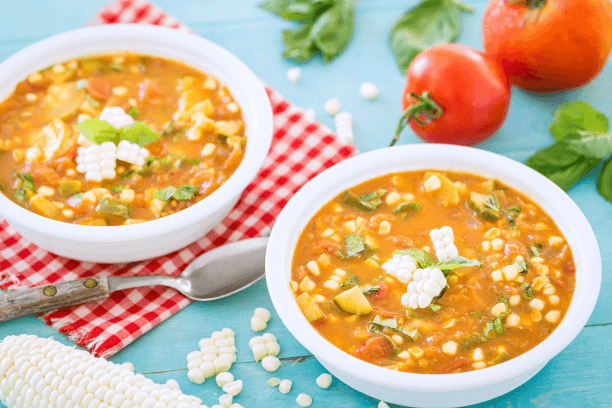 We bring to you the list of worst ingredients that should be avoided if you are on a weight loss program:
Heavy Cream

Sausages

Full Fat Cheese

Peanut Butter

Flour

Tortilla Strips

White Flour Made Pasta /Noodles

White Rice

Croutons

Canned Veggies

Excess Salt
I am sure you love soup–most of us do! And now you can binge on it without feeling guilty.
Soups have existed for centuries and not without a reason. They offer numerous health benefits and we must include them in our daily diet. Check out our videos here: 
For more guidance on healthy living and healthy eating, get in touch with our expert Possible Nutritionist today. The first consultation is on us! Click here to avail.
Get FREE Health Consultation Today!