Burning the body fat in order to slim down requires a suitable diet plan.
A 1200 Calorie Diet Plan is such an eating plan that restricts your total calorie count per day within 1200 calories.
Table of Contents
A recommended 1200 calorie diet plan covers the major nutrient-filled food groups like carbohydrates, protein, fat, each contributing only allowed percentages so that the entire meal plan together reaches the calorie limit.
This diet plan looks for meeting the minimum basic nutrient requirement of an adult, which usually varies from 1200 – 1800 calories.
The goals of this plan are to give the body balanced nutrition within this limited calorie diet plan and increase the fat-burning process of the body.
1200 calorie diet plan working principle
Our bodies require a definite amount of energy in order to maintain their different functions. This energy is fulfilled through the foods that we eat. A 1200 calorie plan makes a limitation on the calories that you intake.
Once there is a calorie deficit, there will be a burning of stored fats and hence there will be weight loss.
So basically, the goal here is to provide the bottom requirement of nutrients that are enough to keep up the healthy and still lose weight.
[sc name="Amp-bmi-widget" ampUrl="https://possible.in/1200-calorie-diet-plan.html"]
Recommended Features of a 1200 calorie diet plan
It should contain complex carbohydrates, enough proteins, vitamins, and minerals.
One prime factor here is to include the major food groups so that the calorie deficit won't make the body feel exhausted or undernourished. The diet plan should include complex carbs and proteins to provide enough energy.
Here's a recommended 1200 calorie diet plan that you can follow:
1. Include more complex carbs
These are important because they will keep you full for a long time and hence you won't have hunger pangs that often.
Some examples of whole grains are Buckwheat, Brown rice, Corn, Wheat, Quinoa etc. Do not make the mistake of ignoring carbs. Going zero carb for weight loss is never healthy!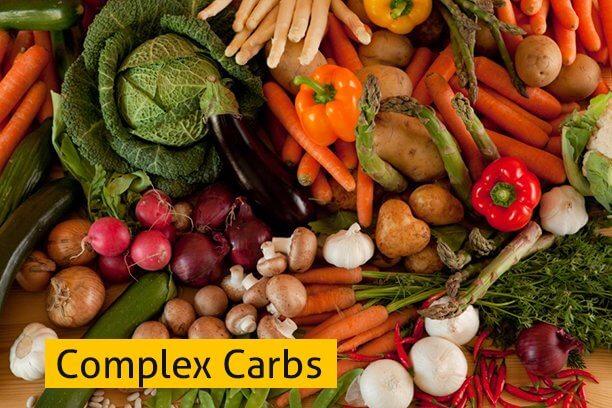 2. Use oils containing less saturated fat
Use oils that have less saturated fat. We know, Indian dishes are mostly oil-dependent.
However, choosing options that are less fattening is always wise. Mustard oil, rice bran oil, canola oil and mustard oil are safer choices.
3. Eat enough proteins
Including proteins will help you to maintain lean tissues.[2] Proteins will also make you feel fuller hence help to prevent hunger.
Go for lean meats and other good protein sources. You can go for beans, eggs, seafood, nuts and dairy products that are low in fat.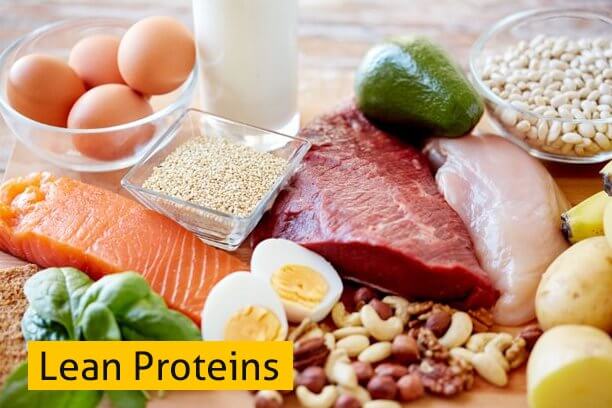 4. Have small frequent meals
These will keep you boosted and energized throughout the day. Don't starve yourself so that when you eat, you start gorging on unhealthy foods.
Is 1200 calorie diet plan suitable for any adult?

No. The figure 1200 is usually applicable to women who lead a lifestyle with minimum physical activity. However, this calorie requirement is not suitable for men because their bodies need more calories to perform the daily bodily requirements. For a man who is trying to go for the 1200 calorie diet plan format, try to keep it between 1500-1700 calories.
5. Don't skip meals
Skipping your meals will only sabotage your health.
In a restricted diet plan such as a 1200 calorie diet plan, you are already having just the minimum calorie requirement. So, skipping meals will effect badly.
6. Include non-starchy fruits and vegetable
A 1200 calorie diet plan must include non-starchy fruits and veggies. Find different ways to include salads and soups in your diet.
They will satisfy your hunger as well as fulfil your vitamin requirements. Check out Thai Papaya Salad and Mixed Pepper and Corn salad.
7.  Have unprocessed food and fresh fruits
Processed foods should be avoided not just to bring weight loss but also to bring health. Processed foods contain chemicals for which the foods lose their vitamins and mineral quotient.
Moreover, the processed foods contain added fats and salts which further makes them unhealthy, which also makes weight loss harder. [1]
Instead, carve your diet plan around fresh fruits that are rich sources of vitamins and minerals.
A 1200 calorie plan should not be generalized to everyone because every individual will respond to it differently.
However, if after careful studies and doctor's consultation you think you would be suitable for a 1200 calorie plan, here's one from Possible's Nutritionist, that you can follow.
1 Day 1200 Calorie Diet Plan for Weight Loss
Waking up
Do you like to wake up to a hot tea/coffee cup? Well most of us, however, if you are trying to follow a 1200 calorie diet chart for weight loss, we'd say give up the milk tea or coffee and have a cup of green tea instead.
We all know the benefits of green tea, so include it in your plan now.
You can try our Teatox, which is a smart mix of herbs and green tea. You can buy it here.
Breakfast
Breakfast is the most important meal of the day. So have a fulfilling breakfast. Our Nutritionists recommend poha, egg, paneer etc. You can plan your meal for breakfast up to 300 calories.
Remember, following a diet plan doesn't mean you will skip meals or starve. Start your day with a solid breakfast so that you won't feel hungry for a long time.
Lunch
This is another important meal of the day. So you can include your daily rice or roti servings. However, brown rice instead of white and whole grain dals are recommended.
Dinner
We know how important dinner can be, especially for the working people whose day schedules aren't always on time. So, you can enjoy some lean meat or chicken as good protein sources. Also, you can have paneer and lentils for dinner.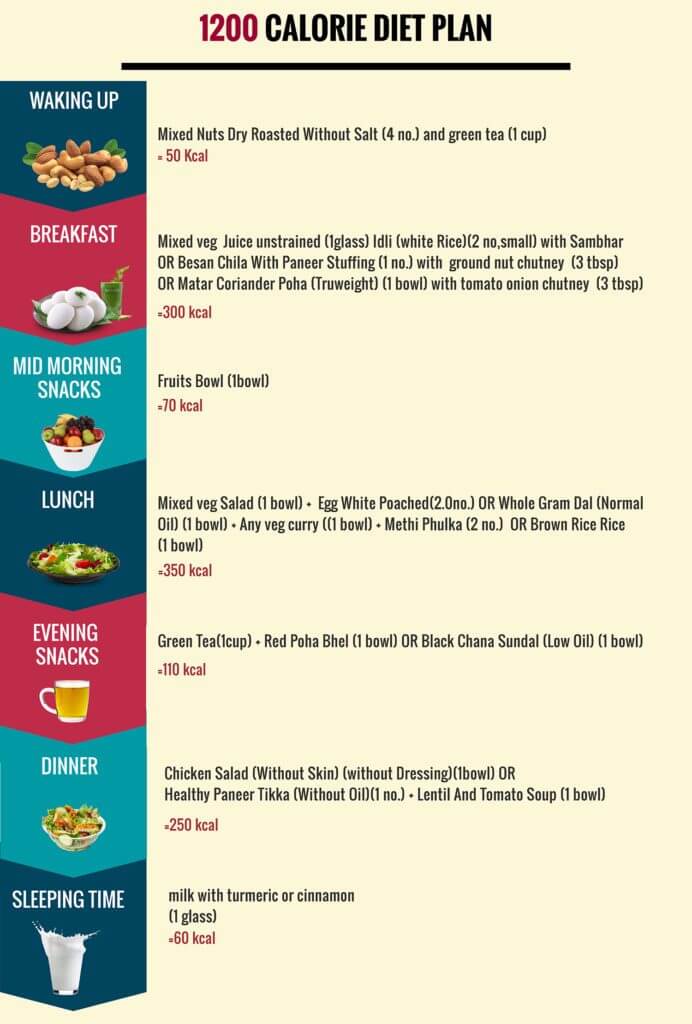 Are you looking for a suitable diet plan that goes with your body and health requirements? Consult a Possible Nutritionist and unlock the secret of healthy eating and weight management, exclusively for you. Want more? The first consultation is absolutely FREE! Avail it here!
Pros of 1200 calorie diet plan
1200 diet plan

can be healthy if taken into consideration of nutrient requirements properly.

With frequent meals that are suggested in t

he above 1200 calorie diet plan

, you won't feel much hungry or exhausted.

It can be moulded according to your food habits.
1200 calorie diet plan will definitely result in weight loss within a short period
Cons of 1200 calorie diet plan
Taking into account all the food groups to keep your 1200 calorie diet plan balanced can be challenging.

There are chances of the weight to bounce back.
Managing a 1200 calorie diet plan is not be suitable for everyone.
It becomes difficult to maintain calorie intake while fooding outside.
The diet plan will not work for people who are into heavy gyming.
3 Easy recipes for an Indian 1200 diet plan
1. Fruit Bowl With Nuts
| Ingredients | Quantity |
| --- | --- |
| Apple | 1 |
| Orange | 1 Small |
| Mosambi | 1/2 |
| Pineapple | 3-4 Slices cubed |
| Sapodilla | 2 (optional) |
| Cucumber | 1/2 cubed |
| Walnuts | 1-2 tbsp |
| Almonds (blanched) | 3-4 |
| Black Pepper powder | for taste |
| Lemon juice | for taste |
| Mustard powder | for taste |
| Salt | for taste |
Method:
In a large bowl combine all the chopped fruits and cucumber.
In another small bowl, mix together, lemon juice, salt, pepper powder and mustard powder as needed. Mix nicely and pour it over the fruits and toss well to coat evenly.
Top it with chopped walnuts and almonds. Serve immediately.
2. Mixed Vegetable Salad
| Ingredients | Quantity |
| --- | --- |
| Carrot | 1 no (small) |
| Big onion | 1/2 no |
| Tomato | 1/2 no |
| Cucumber | 1/4 no (small) |
| Capsicum | 2 tbsp (finely chopped) |
| Corn | 1 tbsp |
| Coriander leaves | few |
| Salt | as per taste |
| Pepper powder | 1/2 tsp |
| Lemon juice | few drops |
| Olive oil | 1/4 tsp |
Method:
Wash and chop all the vegetables into small cubes.
Add salt, lemon juice & pepper powder.
Mix well. Lastly, add 1/4 tsp of oil, mix n serve!
3. Paneer Tikka
| Ingredients | Quantity |
| --- | --- |
| Hung curd (whipped) | 200g |
| Ginger garlic paste | 1 tsp |
| Chilli powder | 1 tsp |
| Coriander powder | 1 tsp |
| Chaat masala | 1 tsp |
| Amchur powder | 1 tsp |
| Jeera powder | 1 tsp |
| Pepper powder | 1 tsp |
| Turmeric powder | 1 tsp |
| Lemon juice | 2 tsp |
| Ajwain seeds | 1 tsp |
| Garam masala | 1 tsp |
| Black salt | 1/2 tsp |
| Salt | as per taste |
| Tomato | 50 g |
| Broccoli | 50 g |
| Paneer | 50 g |
| Onion | 50 g |
| Red bell pepper | 50 g |
| Yellow bell pepper | 50 g |
| Green bell pepper | 50 g |
Method:
In a bowl, add the spices, yogurt, ginger-garlic paste, lemon juice, ajwain seeds, black salt, salt, and mix well.
In the mixture, add the tomatoes, broccoli, paneer, onion, bell pepper and marinate it.
Take a skewer and place the paneer and veggies alternatively on a skewer.
Bake it in the oven and serve.
A calorie-restricted plan however efficient in bringing some kilos down, should not be taken up as a lifestyle.
We should remember that we have gained our weight in the course of a long time so losing it will take time too.
Therefore, rushing into popular weight-loss diets may not be healthy.
Instead, find a healthy diet that suits your body and adopt some amount of physical exercise on a daily basis and lose weight steadily and sustainably.
Get FREE Health Consultation Today!
FAQs

Q. Is it safe to be on a 1200 calorie diet?

A. Although following a 1200 calorie diet plan can actually bring weight loss, it might not be very healthy for everyone. In fact, a 1200 calorie is not enough for man for their healthy body functioning.

Q. How many calories should you eat in a day?

A. An average woman require about 2000 calories a day and an average man needs 2500 calories in order to maintain a healthy body. [3]