Followed by the 9 days of Navratri, arrives 'Dussehra' on the tenth day, which is also one of the most popular festivals of India, celebrated in the remembrance of Victory of Lord Rama over Ravana (Or Dashanana) and also the victory of Goddess Durga over Mahishasura. Hence it is also popularly known as 'Vijayadashami' where 'Vijaya' means victory.
Dussehra is celebrated in different styles with different foods, dishes, recipes across different parts of the country. Various cultural and traditional events are inseparable parts of the festival.
Get FREE Health Consultation Today! 

Navratri and Dussehra are sure to invade you with uncontrolled eating habits consequently giving rise to overweight issues.
Dussehra brings in a variety of dishes, most of which may not be healthy. However, we can always try and make our foods tastier and healthier. Here we bring to you 5 tasty recipes with healthy twists.

Table Of Content
5 Tasty Dussehra Recipes With Health Aspects
Dussehra Special Chitranna

 
The famous south Indian Chitranna with brown rice. It is prepared in almost all parts of Karnataka, but using brown rice instead of the regular rice makes it rich and healthy.


Main ingredients: brown rice, green chilies, water, coriander leaves, ginger, garlic, onion, salt, oil, jeera.
Method of preparation:
1. Take green chilies, onions, ginger, garlic coriander leaves and blend the mixture in a blender.
2. Take a pan, add oil and heat for 2 minutes.
3. Add salt, blended spice mixture to the oil.
4. Add brown rice to the pan.
5. Cook for 10 minutes.
Tips to make this recipe healthy:
– Use coconut oil instead of regular sunflower oil, groundnut oil or other edible oils with high-fat content.
– More vegetables can be used to make it healthy.
Health aspect:
Brown Rice is rich with nutrients such as proteins, calcium, thiamine, fiber, potassium. Healthy weight management is the health aspect of this recipe.
Special Coconut Kachori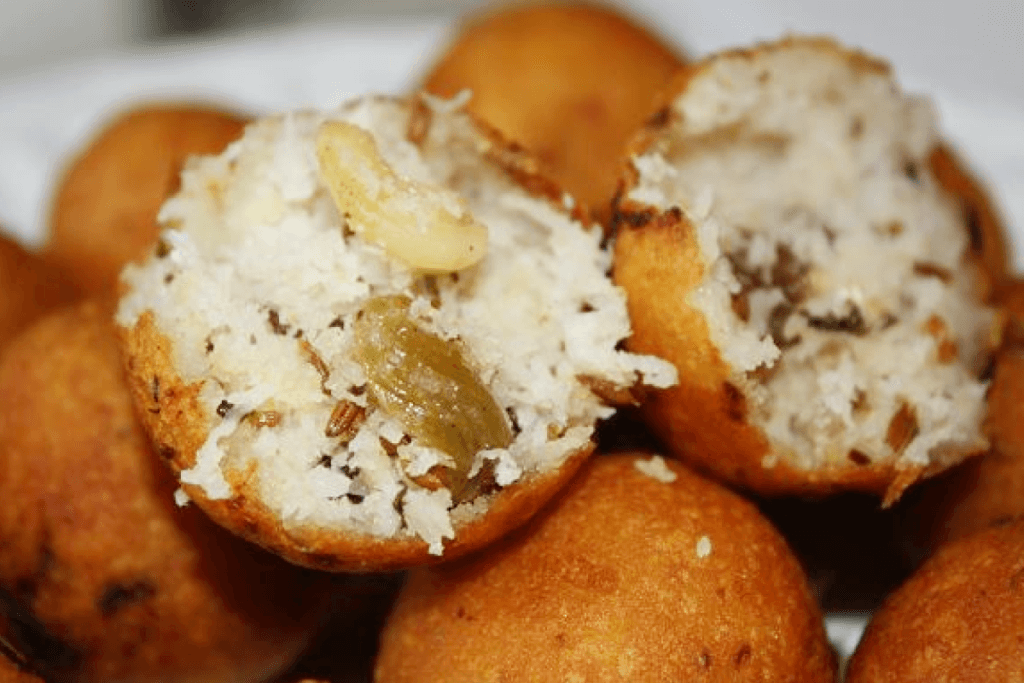 Main ingredients: corn flour, boiled potatoes, grated coconut, green chilies, ginger, coriander leaves, salt, and sugar.
Method of preparation:
1. Mix grated coconut with boiled and mashed potatoes along with salt in a bowl.
2. Add green chilies, ginger and coriander leave into the potato paste.
3. Make round shaped balls using your palm.
4. Roll these potato balls in corn flour.
5. Fry the potato balls in oil with medium heat until they turn brown.
6. Garnish with coriander leaves and pour some lemon juice on the kachoris.
7. Serve with coconut chutney.
Tips to make this recipe healthy:
– The coconut kachoris can be made with/ without sugar.
– Use rock salt instead of the regular salt.
– Shallow fry instead of deep frying.
Health Aspect: we've included this recipe, as coconut is a healthy food which contains fatty acids that help control and reduce weight.
Paneer Kheer For Dussehra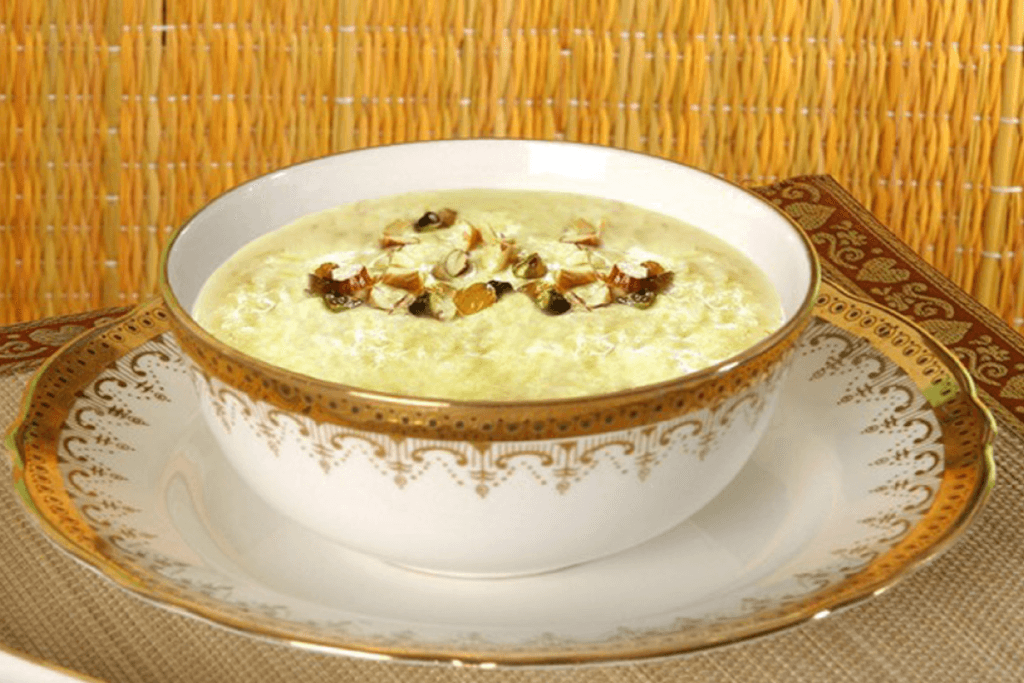 This recipe is a low-fat recipe with cardamom, it can be flavored well to make a perfect Indian Dussehra recipe.
Main Ingredients:
Low Fat Paneer
Low Fat Milk
Ghee
Sugar
Cardamom Powder
Method of Preparation:
1. Heat the milk until it boils well.
2. Leave the milk to cool for a few minutes.
3. Add sugar, cardamom powder to milk.
4. Add grated low-fat paneer to milk and mix well.
5. Keep it in the refrigerator for about 1 hour.
6. Serve with cashews.
Tips to make this recipe healthy:
– Use jaggery instead of regular sugar, as jaggery contains nutrients for better digestion.
– Avoid using ghee.
– Make sure to include cardamom powder that will aid in good fat metabolism.
Health Aspects: This recipe uses low-fat milk and low-fat paneer, to stay healthy and to keep you away from all those sweet recipes with high fat and sugar content, during Dussehra. This recipe can be made even more healthy by using a sugar substitute.
Super Quick Vegetable Juice
Stay away from sweet juices and sip this healthy vegetable juice.
Main ingredients:
Carrot
White Pumpkin
Beet Root
Peeled cucumber
1 Green Chilli
Tomatoes
Method of preparation:
1. Chop the vegetables.
2. Blend all the ingredients in a blender until it gets a fine texture like juice.

Tips to make it this recipe healthier:
Use ginger for better digestion.
Do not use sweeteners as the vegetables contain natural sweet.

Health Aspects:
This particular juice recipe gives you that needed the energy to get you back on track for Dussehra after 9 days of fasting of Navratri. As sweet juices are not good for health, this vegetable juice is good for all and even for diabetics. Vegetables ease metabolism and digestion.

Healthy Dussehra Peanut Ladoo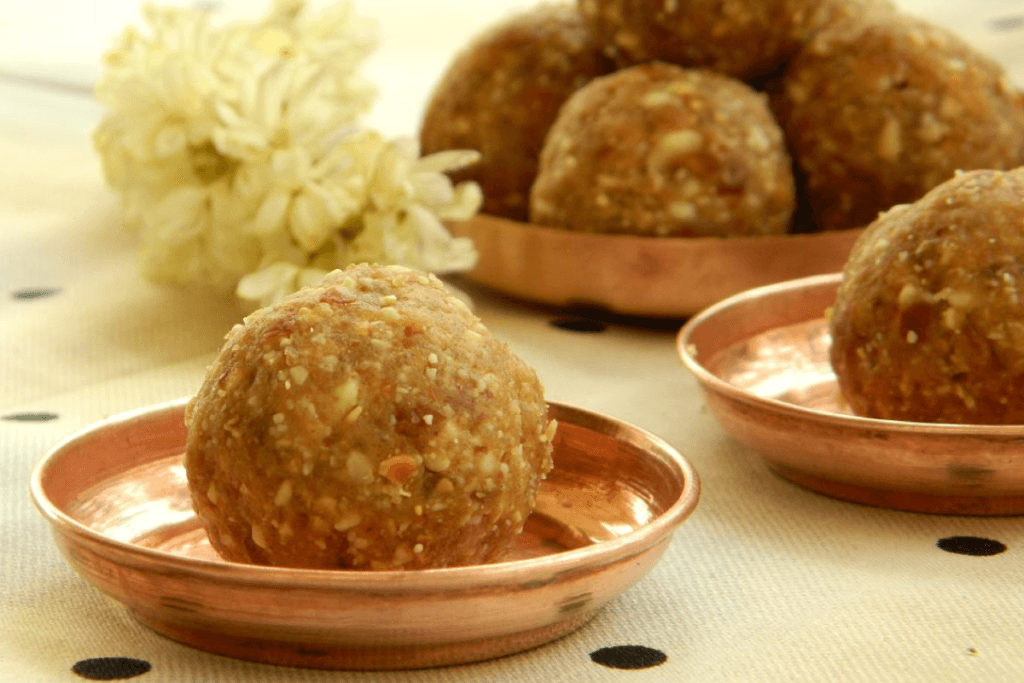 Main Ingredients:
Peanuts – 1 cup
Sugar
Poha
Cashews
Cardamom Powder
Oil
Method of Preparation:
1. Roast the peanuts with or without skin.
2. Mix cardamom powder, jaggery with peanuts and grind.
3. Dry roast poha and mix with the ground peanut mix.
4. Make a shape of balls with the help of palm.
Tips to make this recipe healthy
– Use jaggery or sugar substitute instead of regular sugar.
– Avoid using ghee and other fat elements.
– As peanuts contain oil, additional oil can be avoided to control fat intake.
Health Aspects:
Peanuts are rich in protein that helps controlling weight.  As sugar and oil can be avoided without affecting the taste, making this recipe super healthy.
Enjoy Dussehra But Stay Healthy. 'Enjoy Dussehra but make sure you take all the necessary steps to stay healthy'. After all, what you eat is an important step among the other steps. We hope we've made it easy for you with the above recipes.
And if you want a consultation on weight control from an expert nutrition itself, click here. The best part is, the first consultation is absolutely FREE!
Get FREE Health Consultation Today!