Weight loss surprises and Hindi cinema are like a combo offer. Every now and then we see our B town stars transforming from fat to fit and inspiring us to work more on our body.
Cinema is a world where the actors have to look fit, however, that is applicable to every one of us. I mean, is it just the movie stars who can look fit?
Absolutely no. And that is proved by the recent weight transformation story of Sunaina Roshan. Sunaina has been ruling social media since her brother, the Greek God of Bollywood, Hrithik Roshan, tweeted Sunaina's before and after picture.
The actor went on quoting, "Now that's what I call a transformation !! So so proud of you didi" [1]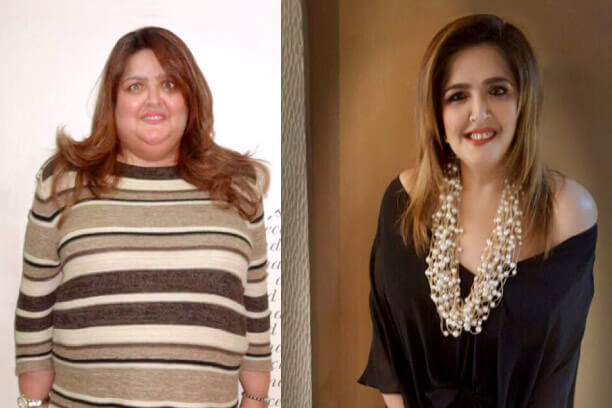 Sunaina Roshan, a producer, who has also authored the book "To Dad With Love", has lost whopping 60 kgs by undergoing a bariatric surgery.
In an interview, Sunaina said that she started gaining weight when her grandfather fell ill which followed by Hrithik's brain surgery and divorce.
Get FREE Health Consultation Today!
It was a tough time for Sunaina. She also mentioned that she went into depression and started eating to a point where she gained as much as 130 Kgs.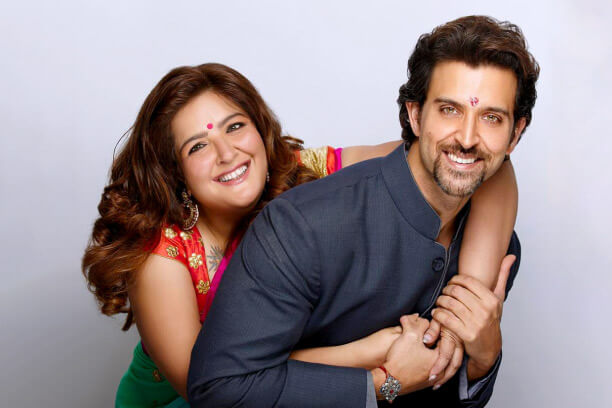 She developed a number of health issues along with the weight. Sunaina, also a cervical cancer survivor, was so depressed that she couldn't go for gym workouts and hence chose the surgery as a quick option.
Dr. Muffazal Lakdawala, the doctor who was also helped the world's heaviest woman, Eman, was her surgeon. In an interview, Sunaina said, "I then underwent Bariatric surgery. I was running out of time.
I was a high-risk patient, but Dr. Muffi being the best in his field made the surgery super successful."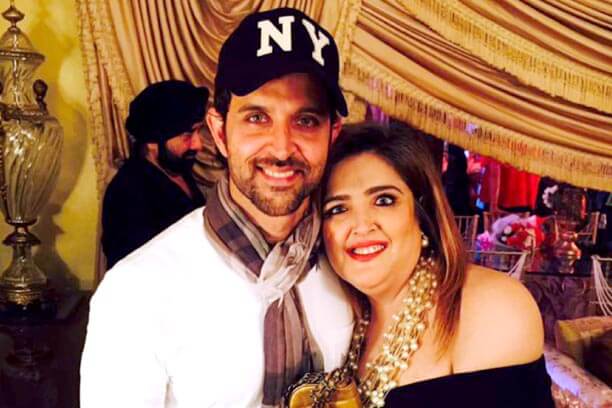 But do you think Bariatric surgery should be the right option? Well, for Sunaina, it was more of an emergency situation, but we'd say why go for surgeries if you can lose weight naturally?
Still thinking of choosing a weight loss surgery as a shortcut? Here are the few points you didn't know about it. 
4 Major Drawbacks of Bariatric Surgery
Weight loss surgeries can lead to more muscle loss which hampers the body's metabolism and hence health.

Many cases of weight loss surgery have shown regaining of weight. And losing weight for the second time becomes way more difficult.

Weightloss surgeries may even lead patients to develop lifetime risks like Dumping Syndrome, Low blood sugar, Gallstones.

In certain extreme cases, surgeries may even lead to deaths.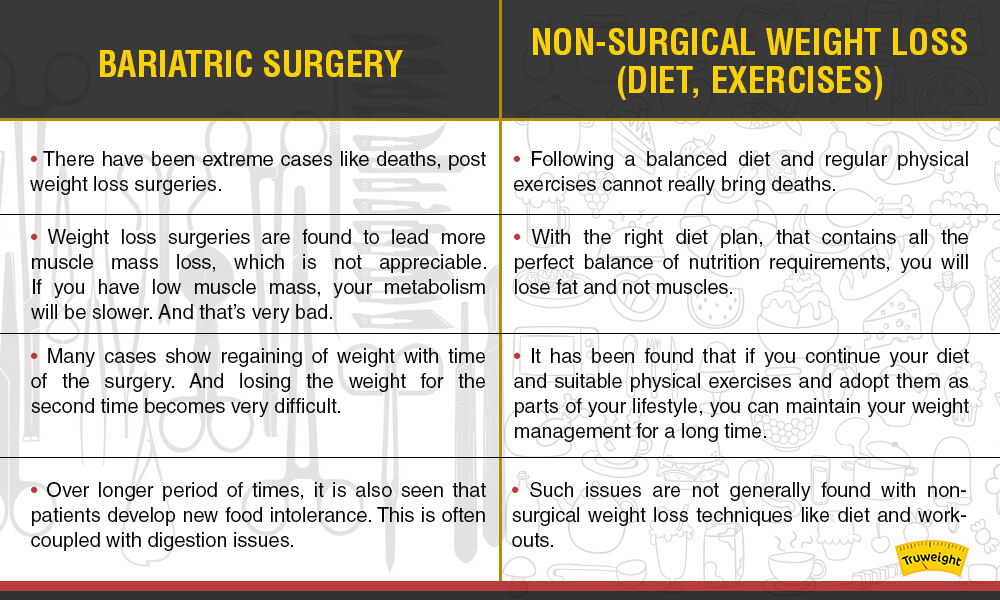 Know more about Bariatric Surgery here!
In Possible, we believe food can be the answer to your health issues, including weight gain. So you gotta make some major changes in your diet and follow a healthy lifestyle in order to maintain a healthy weight.
5 Tips to Lose Weight Naturally
1. Follow a balanced diet
Don't skip meals and never skip a food group. Instead of a restricted diet plan, follow a balanced diet plan comprising of the food groups – vitamins, minerals, protein, complex carbohydrates and good fats like monounsaturated fats.
2. Drink Enough water
It is probably the most common weight loss tip and is one of the most effective ones too. Drinking enough water makes the body perform many of its functions properly. It also reduces water retention by the body which makes the body bloated.
3. Be physically active
Always follow a daily physical activity that will keep your body active. A sedentary lifestyle is always a contributor to your weight.
4. Have more fruits and veggies
Replace those packaged foods with more fresh fruits and vegetables. Processed foods are unhealthy and contain added sugar, salt, and fat. So, include fruits and vegetables that are low in fat content aiding in weight loss.
5. Cut down sugar and salt
Both these should be limited in your diet. While sugar may be a prime factor in adding weight to your waistline, salt can be a factor of water retention in your body. So, we would suggest, keep a low intake of both of them in your diet.
We are of course happy for Sunaina Roshan for achieving such a transformation. But if you got time and if you think a natural solution worth a shot, we advise you to pick a natural weight loss program.
And if you are looking for one such program that not just helps you in weight loss but also maintains a sustainable weight loss along with a great health, you can consult a Possible's Nutritionist today.
Click here now, for the first consultation is ABSOLUTELY FREE!  
Get FREE Health Consultation Today!