Medical Reviewed by Sindhu Vas,Post Graduate in Nutrition and Food science
India is with 41 million obese people which made it the third fattest country in the world right after US and China.
And that leads to the rise of the weight loss industry in the country like never before. And so as the number of weight loss surgery.
Yes, about 18,000 weight loss surgeries were conducted in the year of 2014 which boomed from the number of 800 five years ago.
This itself shows our desperation to lose weight in the fastest possible way.
Get FREE Health Consultation Today!
However, weight loss is tricky in terms of health and sustenance. That brings us to the topic if weight loss surgeries are at all feasible when it comes to health. [1]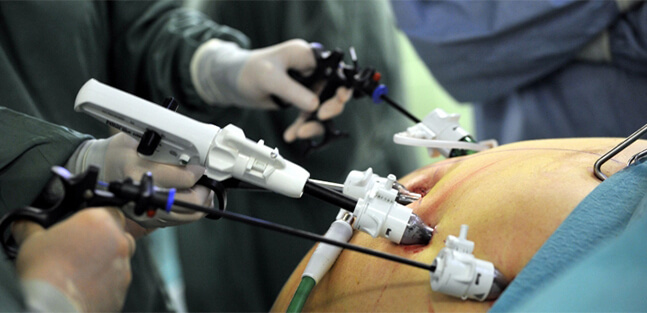 Bariatric Surgery in Simple Term
In simple terms, bariatric surgery is a weight loss surgery in which the size of the stomach is reduced.
By reducing the size of the stomach, the amount of food that a person eats is brought under control.  
This surgery is generally done for those who are facing morbid obesity along with diseases like diabetes and cardiac problems.
5 Types of Weight loss Surgeries
There can be open as well as laparoscopic bariatric surgeries.
1. Gastric Bypass
This is also termed as "Roux-en-Y" gastric bypass. It can be open or laparoscopic surgery. By this surgery, stomach size will be reduced. As a result, the person will eat less.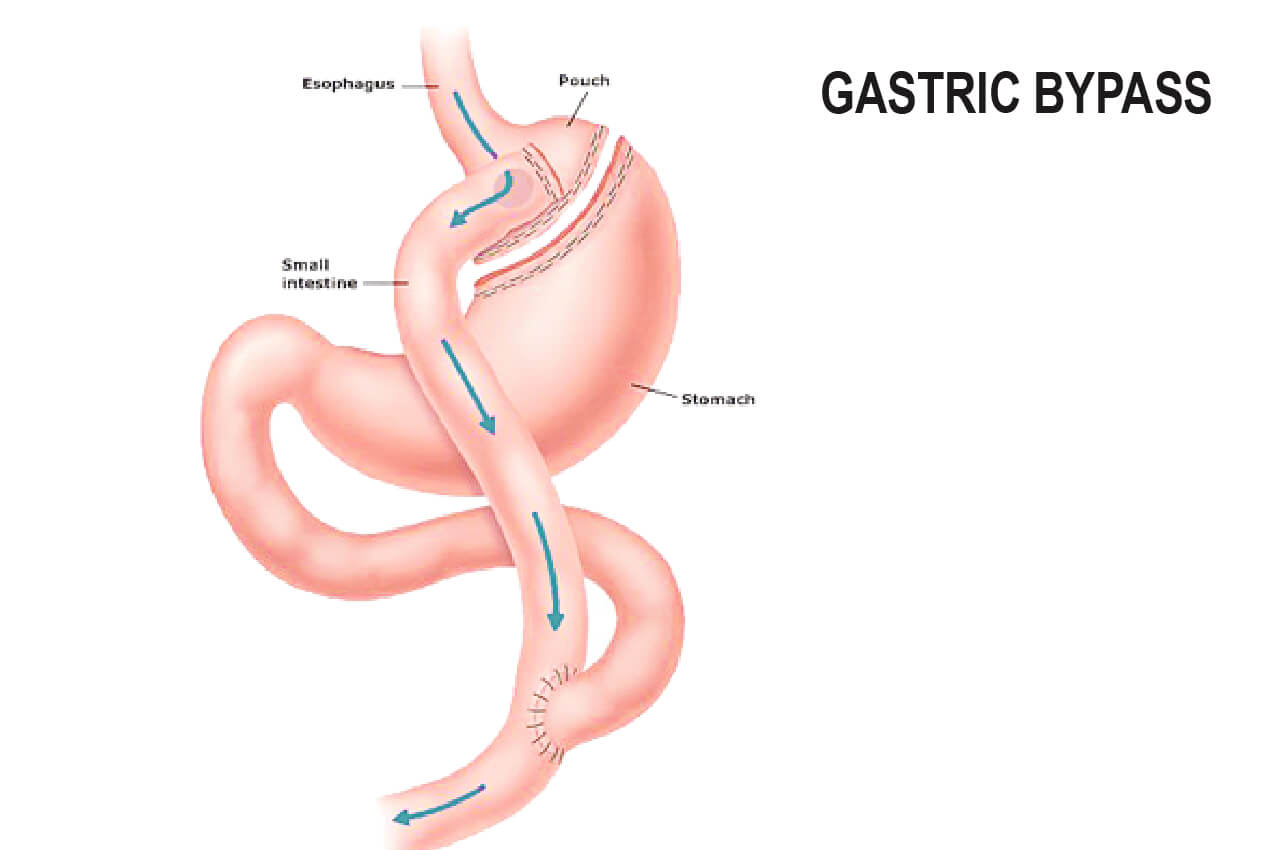 2. Adjustable Gastric Band or Lap Band
This surgery can be done through either laparoscopic or open method. In this method, the doctor will put a silicone adjustable band at top of the stomach that controls the amount of food that a person eats.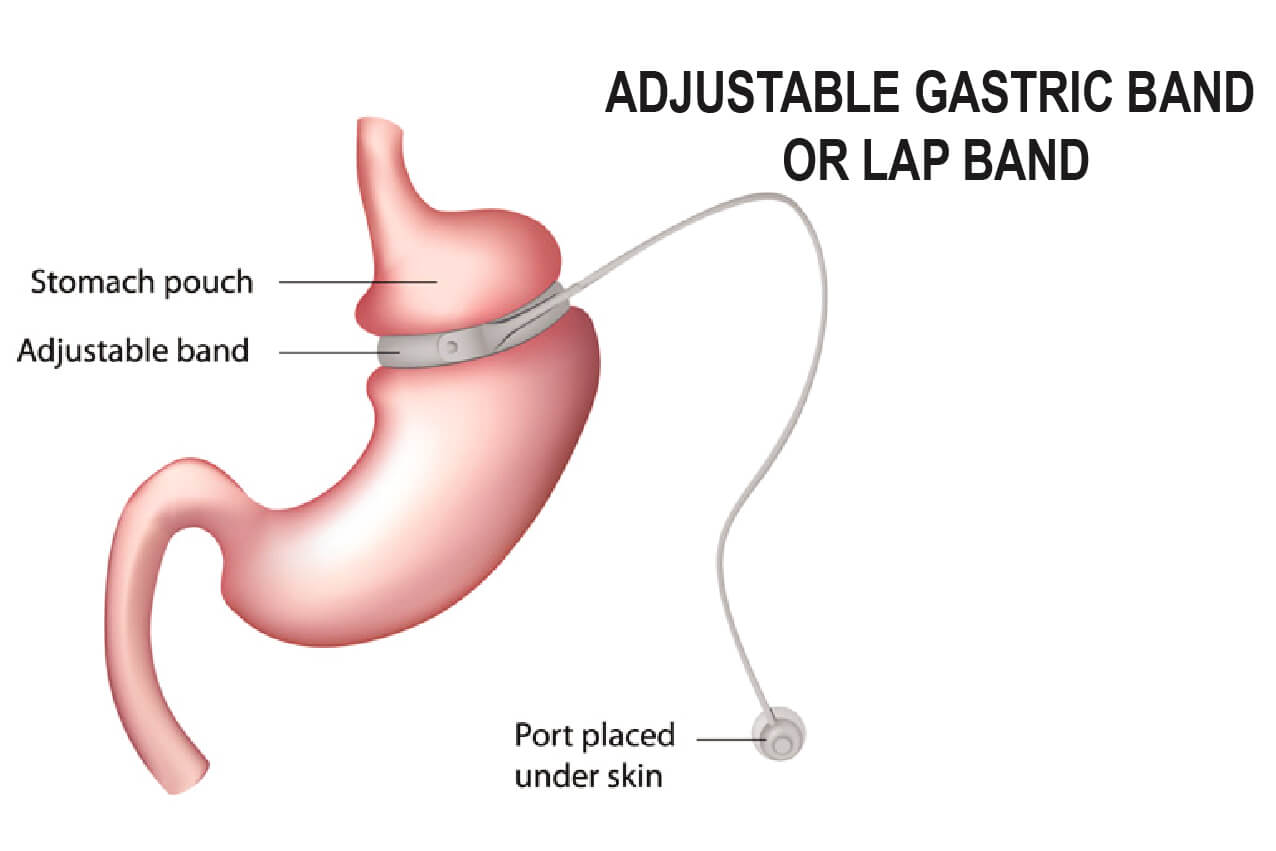 3. Sleeve Gastrectomy
It is a weight loss surgery procedure where the stomach area is reduced to about 15 % of its original size. [2]
In recent years, Laparoscopic Sleeve Gastrectomy (LSG) has increased its popularity due to its ability to bring drastic weight loss in people with morbid obesity. [3].
During Sleeve Gastrectomy, five or six incisions of small sizes are performed in the abdomen area using cameras.
The Sleeve Gastrectomy leaves a very small portion of the stomach like that of a "tube" or "sleeve". This weight loss surgery results in a decrease in appetite.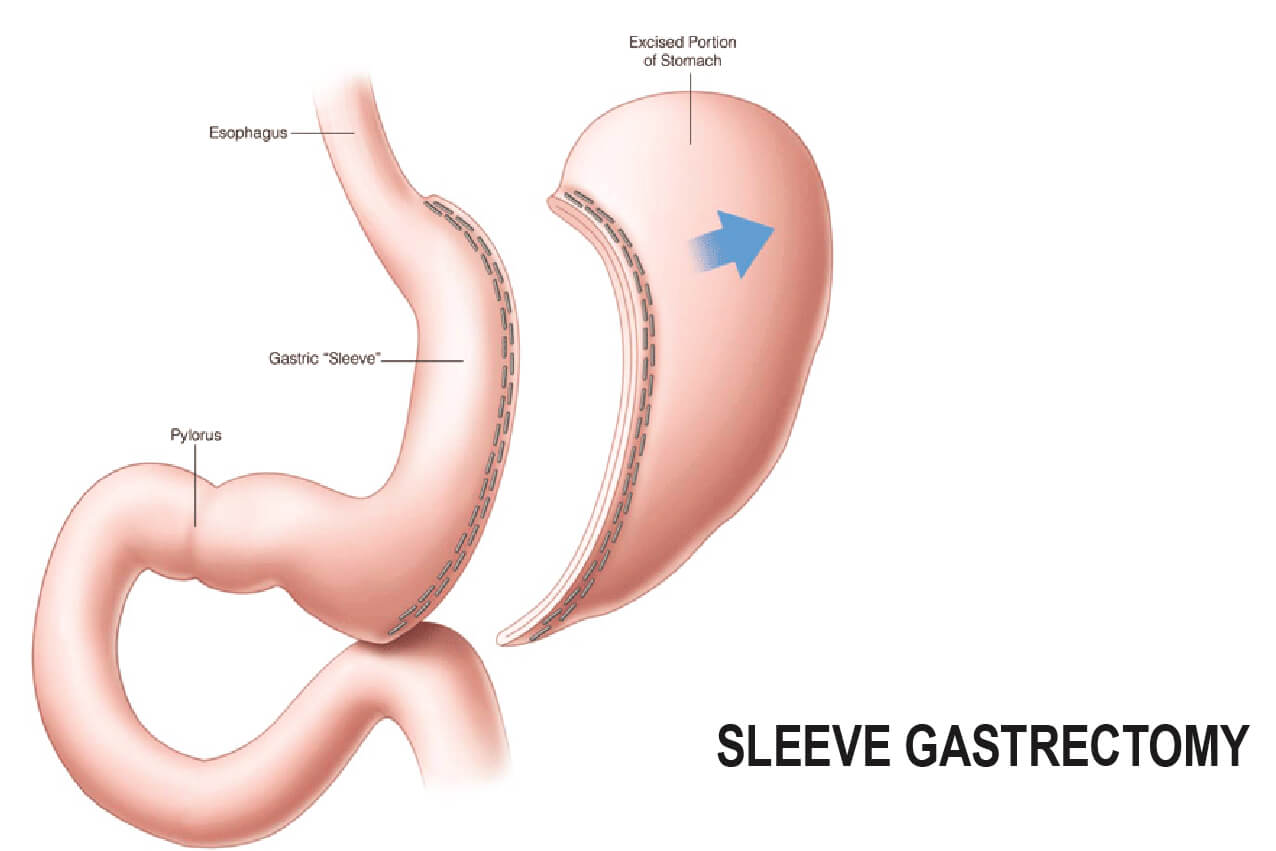 4. Biliopancreatic Diversion with Duodenal Switch (BPD/DS) Gastric Bypass
 It is a surgery where a major portion of the stomach is removed, but it differs from the sleeve gastronomy involving a procedure where small tubular stomach pouch is created and a very large portion of the stomach is bypassed.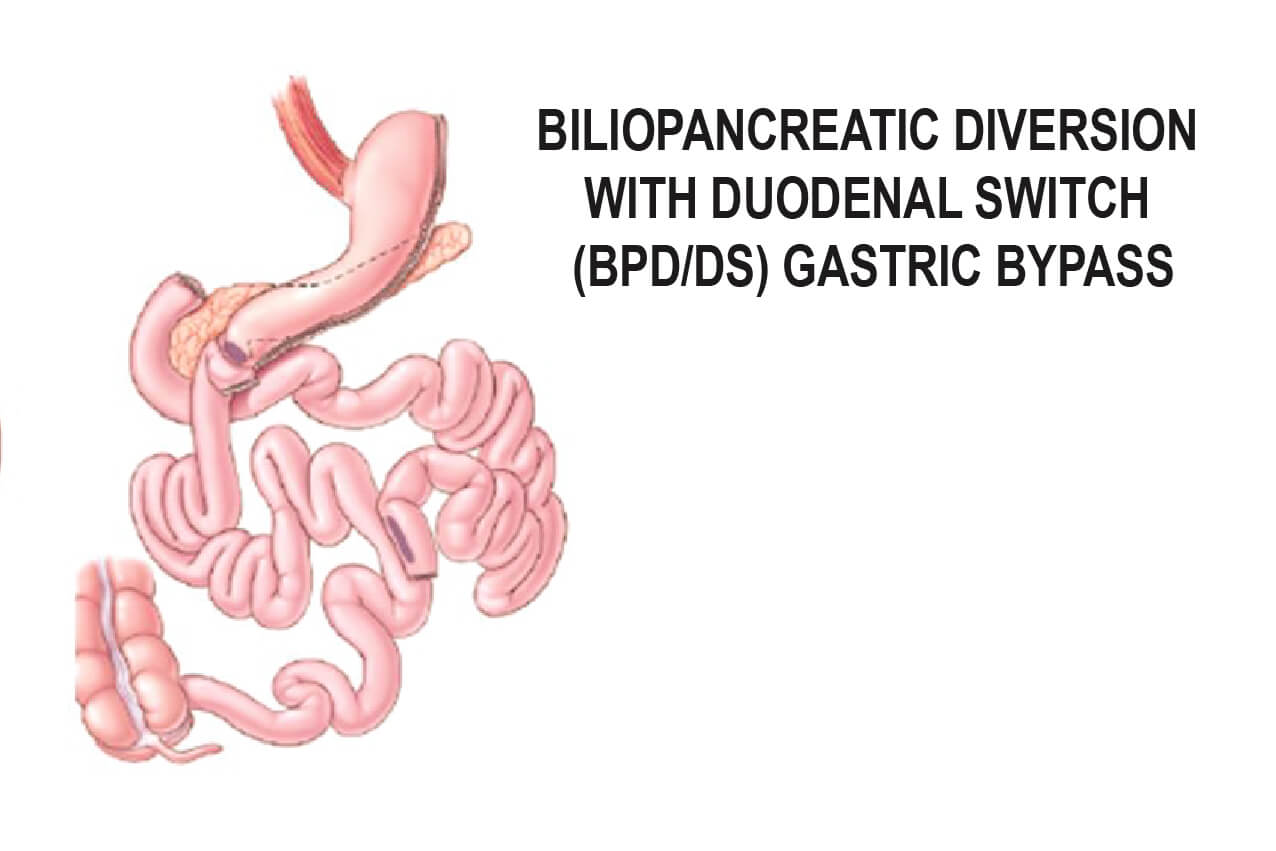 5. Electric Implant Surgery
Here a rechargeable system is implanted in the abdomen.This device is controlled outside the body. It uses electric pulses to suppress hunger.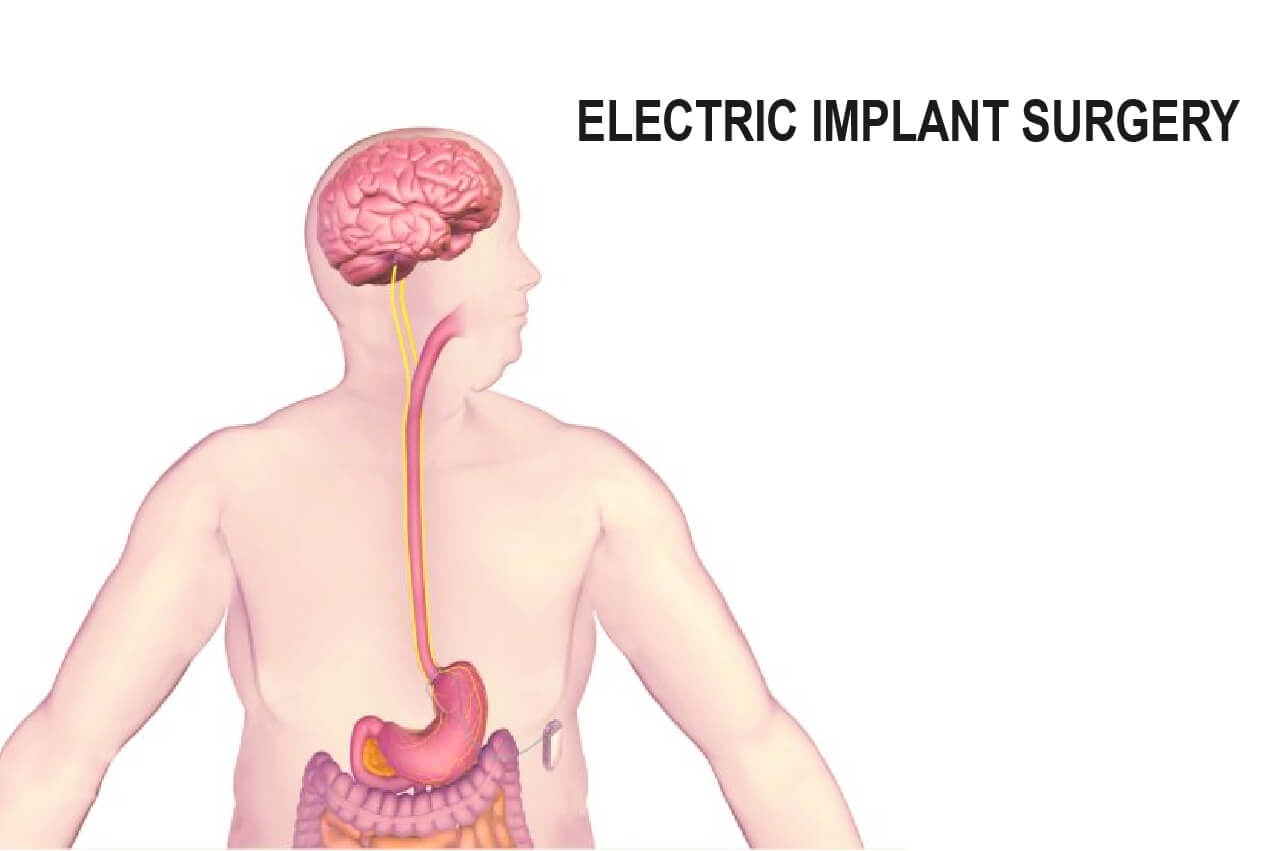 7 Side Effects of Weight Loss Surgeries
As mentioned earlier, bariatric surgery comes with side effects. The most important point to remember about these weight loss surgeries is that they carry some really long-term risks for the patients.
1. Dumping Syndrome
 It is a condition that can lead to quick emptying of your stomach after any weight loss surgery or bariatric surgery.
This often results in undigested food entering the small intestine rapidly. Nausea, vomiting, dizziness, fatigue are the symptoms of this syndrome.
2. Low blood sugar
 One of the serious complications that come with bariatric surgery is hypoglycemia or low blood sugar.
It typically appears in 2 to 3 years after gastric bypass surgery and may lead to loss of consciousness and seizures that may lead to many accidents.
3. Malnutrition post surgery
t can be a life-threatening condition for the patients post their bariatric surgery or weight-loss surgeries. It basically develops in months and years after the surgery.
Surgeries will practically reduce the amount of food you eat and that also means your body might undergo deficiencies of many micros as well as macronutrients due to this. [5]
4. Marginal Ulcer
Post weight-loss surgeries, patients might often find suffering from marginal ulcers and can lead to serious complications that may result in surgery without any guarantee that it won't return.
Abdominal pain, nausea, vomiting, hematemesis, stomach obstruction, or even perforation are some symptoms of marginal ulcer after bariatric surgery. [6]
5. Bowel Obstructions
Bariatric Surgeries or weight-loss surgeries may cause bowel obstructions like abdominal distension, gassiness, vomiting etc.
which in turn, can lead to major threats to the patients and therefore need medical attention immediately. Especially, bowel obstruction is quite common after laparoscopic Roux-en-Y gastric bypass.[7]
6. Internal Hernias
 Weight loss surgeries sometimes come with internal hernias. These are basically some obstructions or holes in the lining of the stomach which are more common with open surgery than laparoscopy. [8]
7. Gallstones
Weight loss surgery or Bariatric Surgery basically brings a rapid weight loss and this rapid shedding of weight is one solid reason for developing gallstones.
Studies show that the occurrence of gallstones in patients undergoing bariatric surgeries is as high as very much common. [9]
Differences Between Surgical and Natural Weight Loss Procedures.
Here are some of the results that weight loss surgeries are found to show and a comparison between surgical and non-surgical and natural weight loss procedures.
Sl No
Bariatric Surgery
Natural & Non Surgical Weight Loss
(Diet, Exercise)
1
There have been extreme cases like deaths, post weight loss surgeries.
Following a balanced diet and regular physical exercises cannot really bring deaths.
2
Weight loss surgeries are found to lead more muscle mass loss, which is not appreciable. If you have low muscle mass, your metabolism will be slower. And that's very bad.
With the right diet plan, that contains all the perfect balance of nutrition requirements, you will lose fat and not muscles.
3
Many cases show regaining weight with time of the surgery. And losing the weight for the second time becomes very difficult.
It has also been found that if you continue your diet and suitable physical exercises and adopt them as parts of your lifestyle, you can maintain your weight management for a long time.
4
Over longer period of times, it is also seen that patients develop new food intolerance. This is often coupled with digestion issues.
Such issues are not generally found with non-surgical weight loss techniques like diet and workouts.
High emergency situations, unavoidable conditions, or under some special circumstances, bariatric surgery or weight loss surgery could only be the option for people with such conditions.
But, Considering the above side effects, and the risky procedures that bariatric surgery comes with, Possible doesn't recommend surgery way of reducing weight.
and strongly recommends natural ways of weight control and weight loss. Feel free to consult one of the Possible expert nutritionists.  First consultation is absolutely free.
FAQs

Q. Why shouldn't weight loss surgery be the solution?

Having taken you through the risks of a fast and unnatural method of weight loss with bariatric surgery or weight loss surgery, we take you to the better choices of solving weight issues.

Diet and Workouts are such natural methods that will take a longer time but will be more risk-free and sustainable for sure.

Q. Is surgery superior to the non-surgical weight loss procedures?

Weight loss surgeries result in major complications. Often obese people with type 2 diabetes are the ones that go for bariatric surgeries or weight loss surgeries, but diabetes and obesity are two issues that can be easily corrected by a proper diet.

It has also been found that many surgery patients eventually regain weight as the time goes by. Hence diet and physical activities are always the better options than bypassing or removing body organs.

So it would be awfully wrong to say surgeries are superior to the non-surgical weight loss procedures like dieting.

Q. What are the types of weight loss surgery comparison?

Like mentioned above, the common types of weight loss surgeries are

a) Gastric Bypass
b) Adjustable Gastric Band
c) Sleeve Gastrectomy
d) Biliopancreatic Diversion with
e) Duodenal Switch (BPD/DS) Gastric Bypass
f) Electric Implant Surgery
Get FREE Health Consultation Today