Indians living in metros and pacing with the rat race, by and large, rely on cold cereals for breakfast. Our busy mornings keep us away from homemade food.
So, what did you have for breakfast, today?
Cornflakes!
Many of us eat breakfast cereals made from processed grains like cornflakes, muesli etc.
After all, healthy breakfast is all we need for a proactive day. But before considering something healthy, you have the right to know if they are actually good for you?
You can consult Possible nutrition for FREE to know more which cereals are healthy.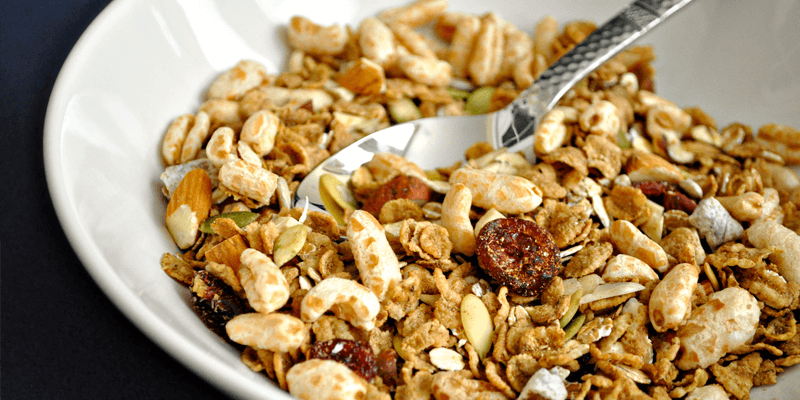 Is Cereal Healthy?
Firstly, what are Breakfast cereals?
Breakfast cereals are the processed extruded cereals which are often accompanied with fat-free milk,  fruits and nuts!
A great way to start your morning isn't it?? A healthy bunch of nutrients in a single bowl! Cereals are quite healthy and time-saving too!
Get FREE Health Consultation Today!
Cornflakes benefits are all over on our TV channels. It is often taken as a media for the fortification of nutrients such as vitamins and minerals which have been lost during the processing techniques.
One such fortification is that of Iron and folate in cereals! [1]
Having your bowl of favorite corn flakes daily? Watch this video to know the truth whether corn flakes are healthy or not!
How are packaged cereals made?
Ever wondered where the tiny crunchy flakes in your breakfast came from?
Here are its channels and the flaws of processing of cereals  No, we are not saying cereals are unhealthy pr that there are no cornflakes benefits, but keeping an eye over your bowl of breakfast isn't so bad!

It has always been a topic of concern that the cereals that we buy from the supermarkets undergo processing and heating.
And so, the whole grain cereals loses most of its nutrients on its journey to refinement. Therefore your bowl of cornflakes benefits is actually lost in the processing!
What really happens in a food factory and how is cereal made?

Let me kernel it down in simple words and stay away from the complexity of technology!
Processing:

The grain is milled into a fine flour here and cooked well
Combining: The flour is added along with sugar, water and other flavours and mixed
Extrusion: The semi-solid mass is now passed through an extruder of superheat and comes out in desirable shapes
Drying: The cereal is dried to make it nice crisp at high temperature and up for packaging
P.S –   Processing finally steals away all the moisture and nutrient left.
These cereals are also flaked, puffed or shredded. 
Get FREE Health Consultation Today!
Are you aware of the types of cereals available in the market?
What is all the squib about the healthiest breakfast cereals in town??? There are so many of cereals and still, we to stick to Kelloggs?
Is it a healthy breakfast cereal? Can special k cereal be more healthy? Why are Cereals fattening? Still a million dollar question.
4 Healthy Breakfast Ideas
If your cornflakes benefits aren't making much difference, here's a list of some healthy alternatives for breakfasts. The best part is, they are easy to cook and are loaded with nutrients.
1. Porridge
Dates back to the classic ages of our grandma's feeding us with gooey-gooey stuff! They are nothing but porridge!!
Loaded with fibre and minerals it is for sure there to reduce your blood glucose level and recommended as healthiest cereal for women.
How many calories are there in a bowl of porridge?

A bowl of porridge has about 171 calories that can keep your stomach full until lunchtime.
2. Oatmeal
One of the healthiest breakfast in the modern diet trend is Oatmeal! Sprinkle few munakkas and your yummy healthy breakfast is off to be chewed.
It is often known to be the healthiest cereal for men as the oats reduce triglycerides in the body and boost heart health.
3. Muesli
A break from the usual cornflakes! Yes, muesli is one of a kind with its flakes rich in fibre and has added goodies in it such as dry papayas, raisins, crunchy almonds and apricots too!
4. Beaten rice
Let us all get Indianized here! The very tasty poha it is! Opt this sugar free cereal as your new breakfast dibs.
Take a look at this Poha Red Rice recipe!
The healthy claims- deceptive labels!
 Most of the corn flakes diet is commercialized as healthy and wholesome! Don't be taken by the attractive packaging printed with false promises on "low-fat", "fibrous", "best whole grain cereal"  etc.
When you turn it around and look at the ingredients, you will know it's just about refined grains and sugar.
Only a little whole grain with refined grain and added sugar does not make it any better.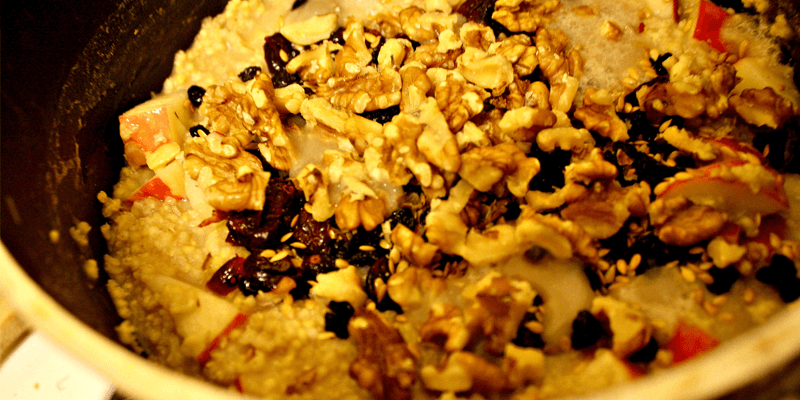 Sadly, most of us blindly follow the advertisements without a second thought.
According to studies, these false health claims are the best marketing strategies because people actually look forward to healthy eating.
How to choose "less unhealthy" cereals
Is Cereal good for you? If cereals are what you prefer for breakfast, make a healthier choice.
Talking about healthy options, make sure you keep a track of how much sugar you consume in a day.
According to WHO, you should limit yourself to 26 grams of sugar a day. Read labels carefully to find the sugar content in products.
While we are eating cereals, its crunchiness can lead to unnecessary munching and overeating. So stick to small portions. 
Protein is a must for a filling breakfast. Try taking protein in some form for your breakfast.
That will keep you full for a longer period of time. Have extras like nuts, seeds or some Greek yogurt that are rich in protein.
Better options than cold cereals
RED RICE POHA TO THE THE RESCUE!!!
A healthy breakfast is a good way to start your day. Moreover, it is a fair practice not to complicate your breakfast with a lot of ingredients.
You should rather eat wholesome and simple foods like oatmeal packed with dried fruits. Another healthy option can be yogurt with a bowl of seasonal fruits.
You can also eat scrambled eggs with boiled vegetables. Lot more options still open.
For instance, the best gluten-free cereal- RAGI! Ragi porridge or ragi dosa rich in iron is a good option for healthiest breakfast cereals!
Also read: How to Lose Belly Fat?
Get FREE Health Consultation Today!