Are you bored of your usual cooking? Or have your taste buds been craving for something new?
Let's spice it up! We are here to talk about making food better and tastier with some common herbs and spices.
Did you know that in Indian cooking more than 36 types of spices are used?
Or that there can be many health benefits of just sprinkling a few herbs in your dishes?
Yes, herbs and spices are not only some sources of seasoning the food but are also packed with solid healthy reasons to be included in your kitchen.
If you think healthy foods cannot be made tasty, you should consult one of Possible's Nutritionists who will give you the secret to healthy as well as delicious food recipes. Avail your FREE consultation here!
Get FREE Health Consultation Today!
Examples of some common Indian spices and herbs are
Basil

Mint

Fenugreek

Parsley

Coriander

Cinnamon

Ginger

Chilli

Clove

Mustard Seeds
So What are Herbs and Spices?
This dynamic duo of herbs and spices are found in almost every Indian kitchen.
But have you ever wondered what these herbs and spices actually are or what is the difference between herbs and spices?
Well basically, herbs are the green leafy portion of plants while spices are the portions of plants other than the leaves. They are the roots, stems, barks or even seeds.
Spices are usually dried up before using for cooking.
Now that we know that herbs and spices are different, let us see what are their different types and if they have any health benefits besides flavouring the food.
10 Common types of Herbs and Spices with their Health Benefits:
1. Basil:
It is the ever popular Tulsi. Mostly it is used in fresh forms however, the dried tulsi leaves are also used.
Besides the basil leaves, the basil seeds are also used in cooking, mainly in deserts.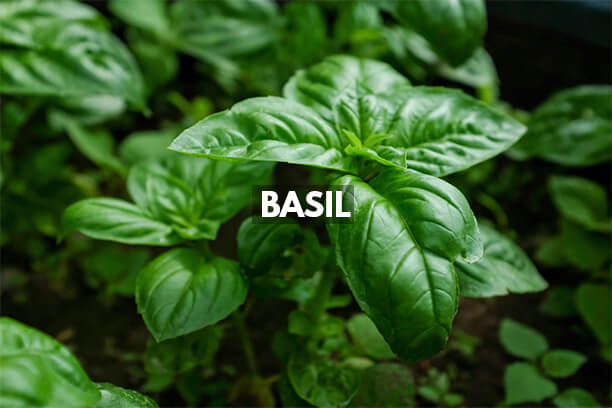 Health Benefit: It is rich in Vitamin A and K. It can also help in fighting bowel inflammation.
2. Mint

: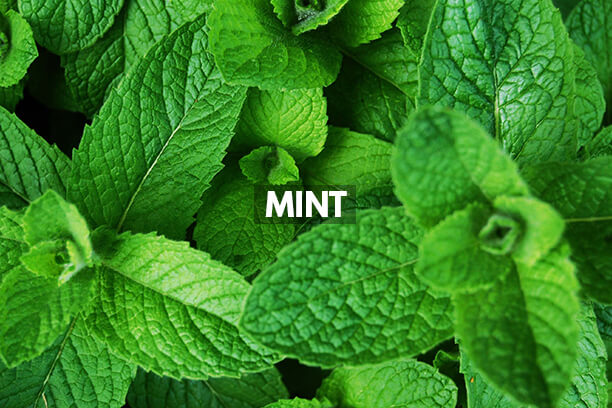 The smell of mint itself is refreshing. It is popularly known as pudina. The most popular use of pudina is the chutney.
Health Benefit: Packed with antioxidants and phytonutrients which make it great for digestion. It is also known to calm stomach cramps and helps in asthma.
3. Fenugreek:
Popularly known as methi, fenugreek leaves are quite common in Indian kitchens.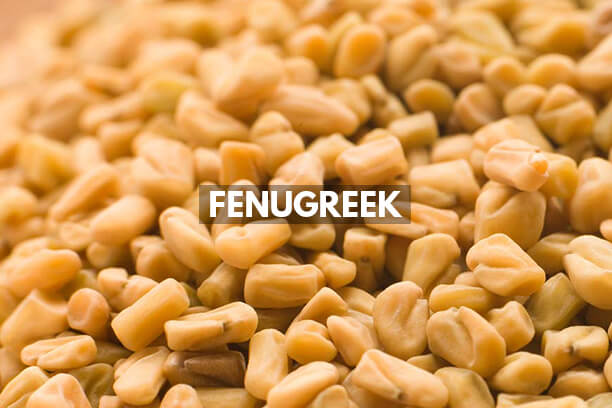 Health Benefit: It is used for treating liver functions as well as helps in treating gastric problems.
4. Parsley: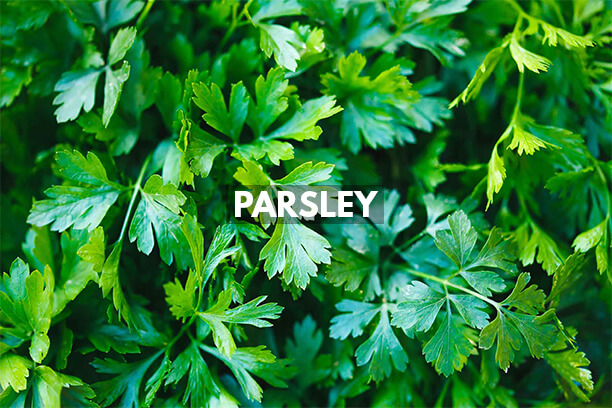 It is the Ajamod of Indian kitchens. It is often used in soups and as a seasoning in many chicken dishes.
Health Benefit: Rich in antioxidants, vitamin C and iron.
5. Coriander: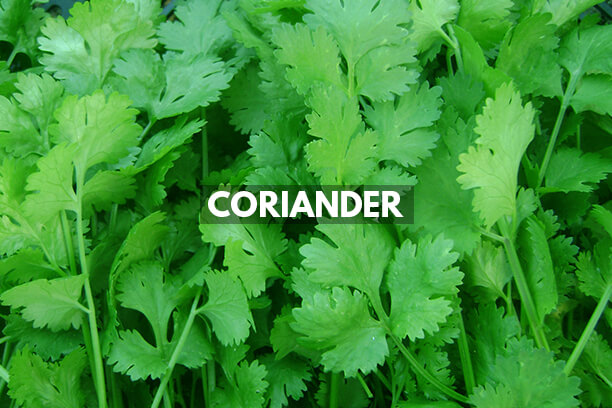 Cilantro is the vegetative stage of coriander or dhaniya. Coriander is the flowered and seeded versions.
Health Benefit: It is a rich source of dietary fiber, manganese, iron etc
Known to us as Dalchini, cinnamon is used in its ground, powder, sticks or oil form.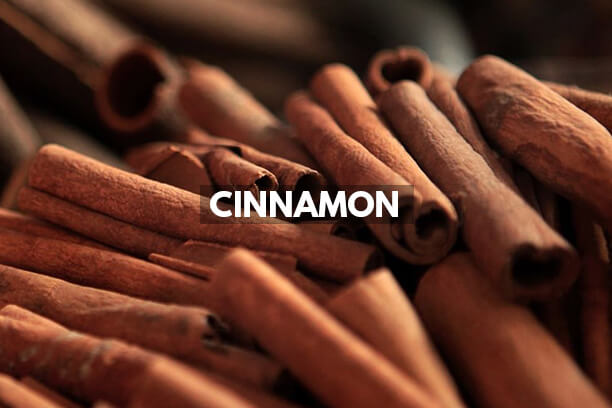 Health Benefit: Lowers blood sugar levels and LDL (bad) cholesterol.
It is used in almost every other Indian dishes. Some people also use it in preparing teas.
Health Benefit: Known to relieve heartburn and bloating.
8. Chilli

:
This is one of the most common Indian spices that literally spices up food. People use it in its green form, dried form as well as in its powdered form.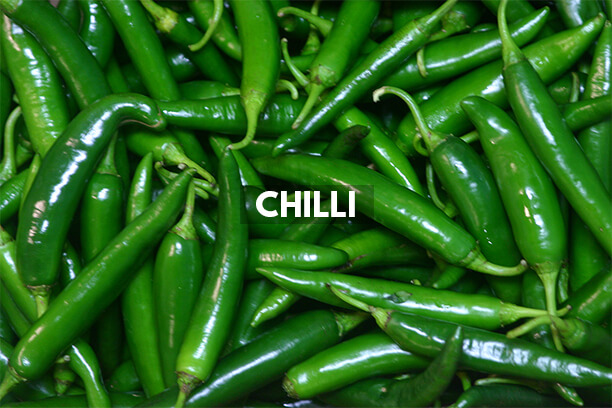 Health Benefit: Known to suppress appetite and boost metabolism.
9. Clove: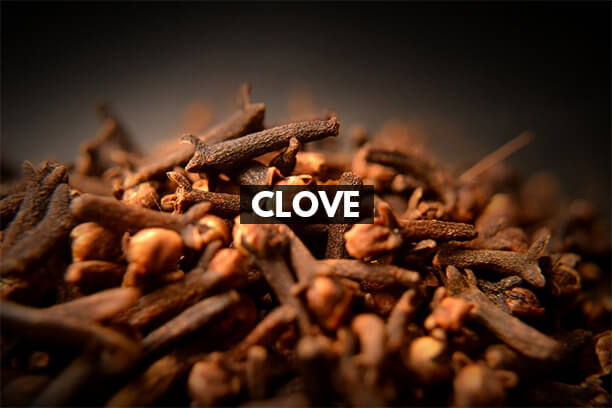 It is used in the preparation of both sweet and savoury dishes. This spice is famous for its intense flavor.
Health benefit: It has antibacterial, antiviral, antifungal and antiseptic properties.
10. Mustard seeds: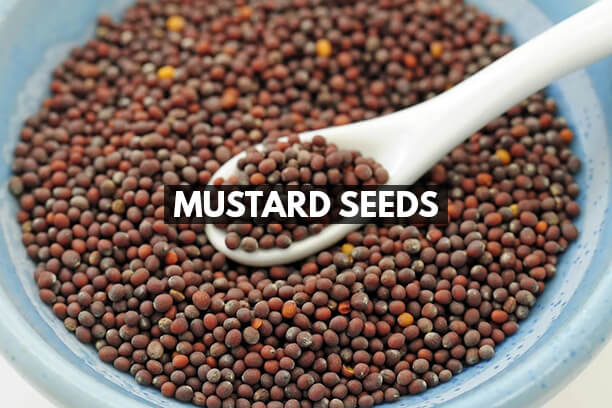 This Indian spice can be used in a variety of foods especially in pickles and brines.
Health benefit: It is believed to be good for fighting cancer and asthma.
What Indian spices go well together?
Most of the taste depends on the mix match of the herbs and spices. Here's a guideline to use the right combinations of herbs and spices in your dishes:
Indian curry: Coriander seeds, cumin, cardamom seed, turmeric, white mustard seed, black mustard seed, fenugreek seed, chilis, ginger, peppercorns, garlic, allspice, cinnamon.
Chicken: Thyme, rosemary, coriander, marjoram, sage, garam masala, harissa.
Fish: Coriander, chilli flakes.
Desserts: Cinnamon, cloves, coriander, ginger, cardamom.
Soups: Coriander, thyme, basil, oregano, garlic powder.
Parathas: Fenugreek, minced garlic, turmeric, coriander.
Barbeque: Cumin, garlic, hot pepper, oregano.
Some quick tips on how to use spices and herbs:
Don't over do your dishes with herbs and spices.

Avoid using two very strong herbs together.

For preparing meals, you can saute the oil with herbs for flavoring the oil.

Fresh herbs should be added at the end of cooking.

Sometimes you can use the paste of herbs for cooking too.
For more, watch this:
Did you know that most people don't continue with their healthy diet plans because of the monotony of the taste of the foods?
Yes, we always tend to get swayed by our taste buds. And what can be a better option than luring our taste buds with the spark of herbs and spices in our healthy foods?
Here are a few Possible recipes with herbs and spices click on them to see!
Now that you know how to spice up your dining times with just some herbs and spices, go and invent new healthy as well as tasty recipes. Don't forget to share with us though!
Get FREE Health Consultation Today!