Medical Reviewed by Ashwathy V. Pillai, Postgraduate Degree in Dietetics & Applied Nutrition
How to reduce face fat is one question that we all come across at some point in our lives. After all, we all crave for that pretty face. Start with your healthy journey by knowing your body better.
While we try different exercises and diet plans to reduce the overall weight, we somehow overlook the points that can effectively help us to lose fat from the face. But don't worry, we are here to tell you how you can lose weight and specifically reduce face fat in a natural way.
Want to get rid of that double chin with simple diet and easy-to-do home exercises? This is the time. Not just face fat, you will be able to lose your overall fat.
Table of Contents 
5 Diet Changes To Reduce Face Fat
In Possible, we always believe that food is the answer to numerous weight problems. And so is for reducing face fat.
The first and foremost thing you have to do is follow a balanced diet that will give you the required nutrients and still limit your eating habits.
1. Cut down sugar and salt
With an increase in sugar intake in your blood, it becomes difficult for the body to lose weight. And this also increases the chances of gaining face fat.
Therefore, cut down the sugar sources especially the artificial sweeteners, sweet syrups and added sugars in tea and coffee.
Again, having more salt can make your body retain water and hence make it bloated. Therefore, avoid processed foods and fast foods to reduce salt intake.
2. Drink lots of water
The more you drink water the more your body becomes metabolically active. When you are not drinking enough water, your body retains body water in your cheeks contributing to your face fat.
That is one reason you might be called the 'chubby cheek' in the group. So drink lots of water, this will help to keep your body's fluid circulation stable and will also keep you hydrated.
Recommended Read: 5 Reasons Why Drinking Water To Lose Weight Is A Smart Choice
3. Go for a balanced diet
In order to manage the overall weight and thereby the face fat, it is necessary to eat foods from all the food groups. Make sure your diet consists of enough protein, good fat as well as the good carbs, i.e, complex carbs like whole-wheat bread, barley, oatmeal.
For a healthy weight loss, it is very important to maintain proper food in proper proportions. Skipping food or starving won't at all help here. Here are the 18 Mistakes you might be made by following a DIY weight loss diet
4. Include dairy foods
Dairy foods such as calcium-rich foods are found to be beneficial for weight loss.
In fact, various researches have suggested the mechanism as to how calcium regulates fat metabolism, reducing the lipogenesis and increasing lipolysis.  Hence, go and enjoy those low-fat cheese and yogurt.
5. Have enough sleep
Improper sleep makes it hard for the body to lose weight. In order to give your body the required sleep, you must make an effort in improving your sleep.
The sleepfoundation.org states that an adult requires a sleep range of 7-9 hours.
6 Amazing facial exercises to reduce fat from face quickly
1. The Lips pull yoga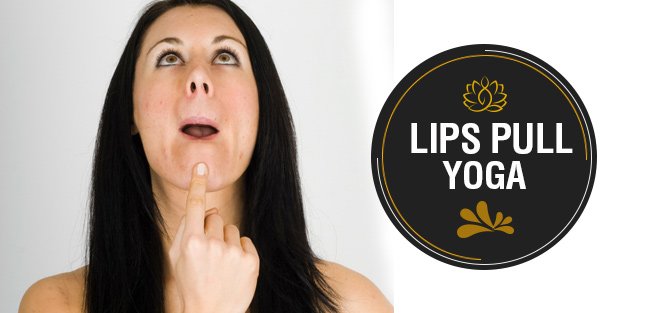 This method is a common way to reduce face fat by yoga.
Lips pull yoga gives you an added advantage of making your cheeks look younger than before
.
Steps

:
Left your lower lip and push your lower jaw out such that your cheeks feel the stretch.
Stay in this position for about 10 seconds.
Repeat again for 10-15 times.
2. The X-O exercise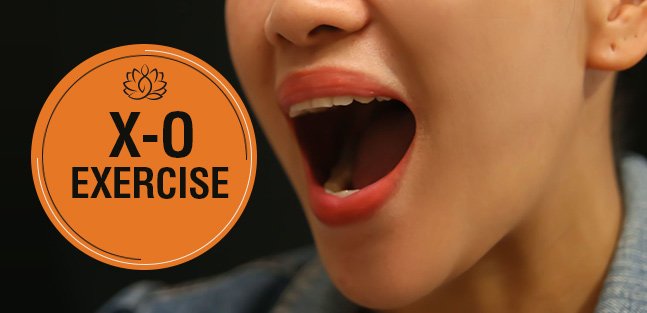 This exercise makes the jaws stronger which will in turn help to reduce fat on the face. And you can try this anytime and anywhere!
Steps:
Pronounce X-O one after the other.
Stop and repeat.
You can try this 3-4 times.
3. Fish Face exercise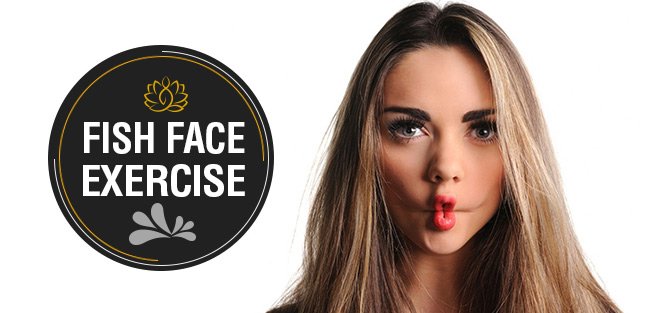 This exercise is a popular way to reduce fat face quickly. And not just that, this Fish Face exercise also tones the cheek muscles, giving you those toned cheeks that you have always craved for. This exercise is also known as the "smiling fish face" exercise.
Steps:
Suck in your cheeks and lips.
Stay in this posture for 5-8 seconds.
Hold on and then repeat.

You can try this for 10 times.
4. Face stretch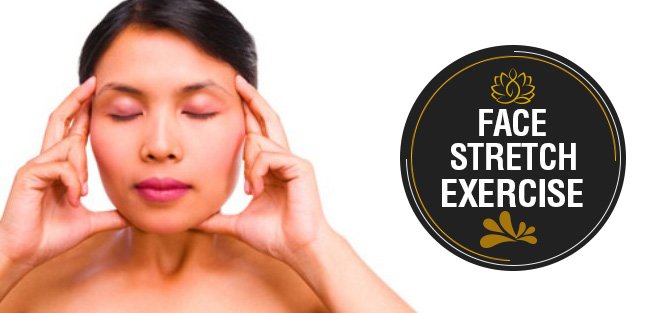 This one is simple yet very effective.  The exercise stretches the facial muscles and helps them stay fit and toned. 
Steps:
Lower your chin and make it just touch the chest.
Pull your cheek muscles with both your hands as shown.
While pulling the cheek muscles, make sure the skin moves below the cheekbones.
While you are pulling your cheeks with both your hands, make a sound of "Ah".
Hold on for a few seconds and repeat.
5. Blow a balloon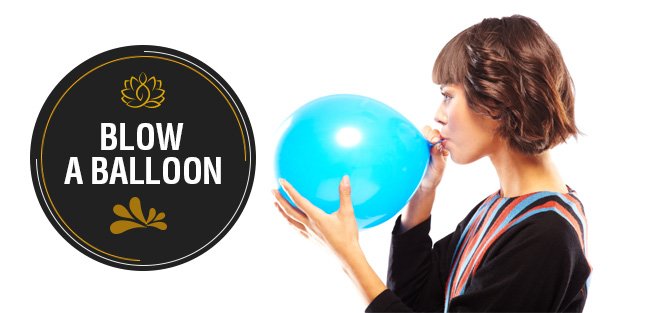 Yes, you read it right. In order to reduce face fat naturally, blow a balloon. This method is a great way to reduce that chubbiness from your cheeks.
While blowing the balloon, the muscles of your face and neck will work together. This will tone your facial muscles naturally.
Steps:
Take a balloon and blow air into it.
Let the air go and then repeat for at 10-15 times.
6. Chew your favorite gum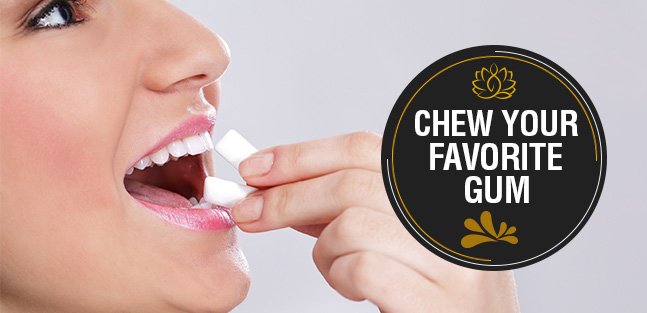 Yes, I just told to chew gum. Chewing gum can bring facial movements and makes your face look visibly thinner.  But don't forget to choose sugar-free gum.
Steps:
Repeat chewing the gum just you normally do.
Preferably, do this exercise for a few minutes after meals. [2]
Get FREE Health Consultation Today!
How to reduce face fat for men
For men as well, a proper diet, a few lifestyle changes, and fitness exercises can do the thing. However, I bring to you 4 quick tips to reduce face fat for men.
Avoid the consumption of alcohol, caffeine, and sugary drinks.

Take up at least some form of routine exercise like

jogging, walking or cycling.

Take care of the foods that might be making your body get bloated.

Get a balanced diet with all the main food groups.
Wondering which exercises to follow? Check out this blog on weight loss exercises for both men and women.
Next Read:
FAQs

1. How to reduce body fat with diet?

Focus on nutrients that speeds up the rate of energy expenditure like protein and fiber. This helps in burning extra calories, body fat with muscle growth simaltaneously.

2. How healthy are fat burners available commercially?

The fat burners may give you instant results but in long term, causes side effects like anxiety, insomnia, fluctuation in blood pressure or ecen dehydration.

This is due to accelerated metabolism producing heat in the body and impact on metabolism.

3. Which is the most effective exercise to reduce face fat?

Depending on the face side of accumulated fat, various exercises andf yoga like lips stretch yoga, fish face and activities like chewing gum, blowing balloon, helps in reducing face fat