We are in times when our health has been subjected to many risk factors, be it because of our adverse eating habits or our sedentary lifestyles.
And all these lead to weight gain, which is a problem found in every other person. In order to lose weight, we are not just supposed to know the common hacks but also work on proven techniques.
Table Of Contents
That is why we bring to you 10 such science-backed ways to lose weight approved by Nutritionists.
1. Have more Home-cooked food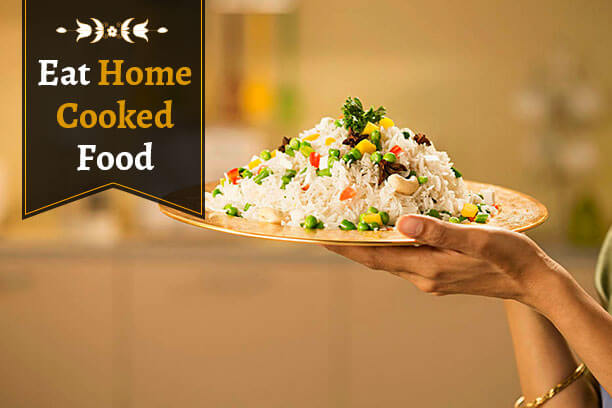 Nothing can be healthier than cooking food yourself. This will not only give you leverage of accounting to all the ingredients but also a way to add your own taste.
Imagine the way you can change your favorite dish into a healthy one with just a few cooking tricks.
Like grilling or baking the chicken instead of frying. And even though baked or grilled chicken is available outside, you can still monitor the amount of salt, the added seasonings in your recipe.
Book A FREE Health Consultation Today!
In fact, you can also go for healthier cooking oils. Research has shown that cooking meals at home and having home-made foods are better for weight loss as well as keeping up the overall health. [1]
2. Drink more and more water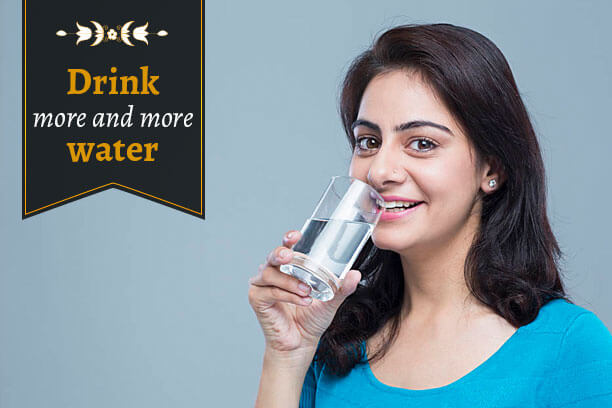 Nothing comes for free these days but at least drinking enough water is cheaper than aerated drinks.
Well, no list of tips to lose weight is complete without the water factor. Besides, cleansing the entire body system, drinking water keeps you full and hence keep the hunger pangs in control. According to The National Academies of Sciences, Engineering, and Medicine, adequate daily fluid intake is:
About 15.5 cups (3.7 liters) of fluids for men
About 11.5 cups (2.7 liters) of fluids a day for women
This fluid can come directly from plain water or sources of water like fruits, vegetables, and juices. However, it is important to note that whole fruits are a way better option than fruit juices.
3. Tracking your meals
Although it is time-consuming, keeping a daily track of your meals has been always a proven solution.
Keeping a food diary or smart food tracking apps can help you monitor your eating habits and contour your own eating patterns.
This will give you an idea where you are putting on that weight from.
Moreover, you will see that once you are accounting of the snacks and eateries in a day, you will be more alert towards them.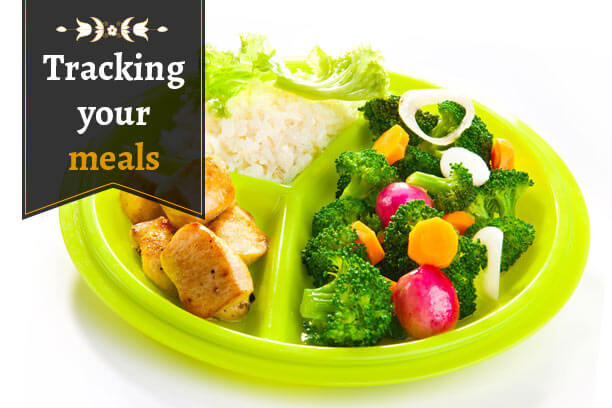 Moreover, studies show that the inclusion of a smartphone app for weight loss give better results than paper diary or websites. [2] Looking for a weight loss app.
Here's an ideal food tracking app from Possible to higher the chances of your weight loss. 

4. Choose smart diet plans
It is a high time when we understand that in order to lose weight we need to eat right and not starve or go for restricted diets.
Foods have been the major sources of providing us with nutrition. And a balanced diet is far better and healthier than any zero carb or such restricted diets.
Therefore, more than giving up on any food group or undergoing starvation, choose a smart diet plan that suits your body and is enough to give you your required nutrients. Starving to lose weight? Here's what starvation does
Want yourself Nutrition based customized diet plans? Let us help you with that. Possible's Nutritionist is here to help you. The first consultation is on us. Click here to avail it.
Book A FREE Health Consultation Today!
5. Say yes to Good carbs and Good Fats

 
Are you making the blunder of giving up on carbs as a whole and the good fats too?
Well, news flash, carbs, and fats can help you lose weight.
A group of carbs called the complex carbs found in whole grains and vegetables are not only helpful in weight loss by keeping your stomach full for a longer time but also improve digestion.
Good Carbs usually have the following features
a) They have a low glycemic index that keeps the blood sugar levels low.

b) They have high fiber content that keeps you full for a long time.

c) 

The good carbs are blessed with nutrients like vitamins and minerals.

d) They are good for boosting metabolism and enhancing fat loss.
Although fats have the reputation to add weight, removing them can be a bigger blunder. It has been found that fat is necessary to burn the stored fat in the body.
In order to lose weight, our body needs to be burning fat. And in order to burn fats, we need a high body metabolism which requires energy that comes from the carbs, protein, and fats.
Also,
a) Fats help in keeping us fuller for a longer time as they are not easily digested.
b) Monounsaturated fats (MUFAs) found in nuts and

seeds h

elp in fighting belly fat as well as in controlling blood sugar levels.
c) Having omega-3 fatty acids can increase body muscle mass which in turn helps in increasing body metabolism and hence helps to lose weight.

[3

]
6. Get smaller plates and bowls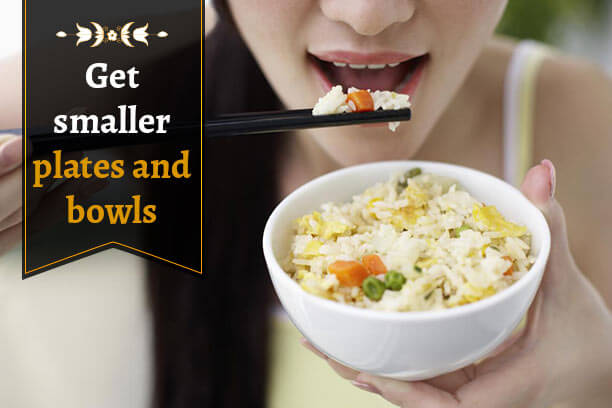 Well, this is true, smaller your plate, lesser you end up eating.  
And we are not saying this, it has been proved by the Smaller Plate Study, using a 2 inch smaller plates can decrease the number of food people eat. And this was without even affecting the satisfaction.  
Thence this has a direct impact on you that definitely encourages to reduce weight. You better go shopping for smaller plates and bowls now!
7. Go for eggy breakfasts
 We all know how important the first meal of the day, breakfasts, can be. And we bring to you one most important breakfast item which is eggs.
Yes, eggs are the best way to give yourself the much-needed nutrition boost that will keep you up for the day.
Research has been made to see if eggs actually impact weight loss and guess what, it does! Including eggs into your breakfast meal is found to be helpful to lose weight. [4]
8. Eat slowly
 Slow and steady always wins the race, even in your race to lose weight. It has been scientifically proven that eating slowly can improve satiety and gut hormones.
And not just in normal weighted people, slowing your eating pace can be effective in the increase of fullness and decrease in hunger pangs in obese people with Type 2 Diabetes too.[5]
9. Stop night snacking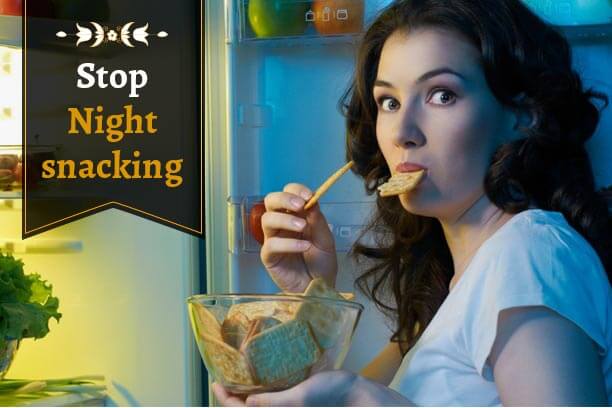 Most of us have the habit of sleeping late and working or entertaining our smartphones which lead us to become hungry by the middle of the night.
And that is where we end up making our biggest mistake- gorging snacks at night. At this hour, we are always too lazy to cook something and end up exploring our refrigerators.
So here are 4 important points that are science-backed weight loss tips–
St

ore healthy stuff

in your fridge.

Don't skip meals so that you turn hungry in the middle of the night.

Stop associating watching Netflix or T.V. with snacks.

Include protein in your meals throughout the day so that you feel satisfied till night.
10. Get good sleep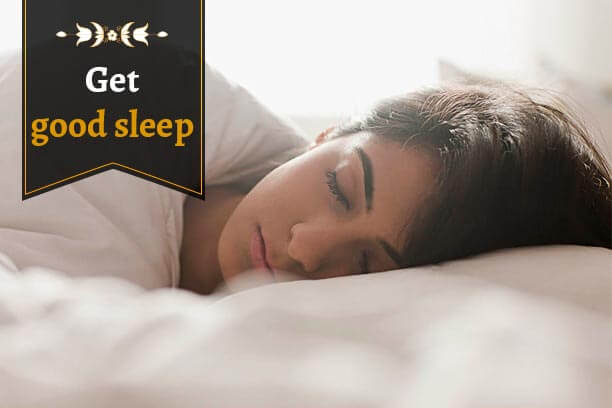 Getting a good night sleep has to be one of your priorities if you are trying to lose weight.
Proper sleep quality and duration not only makes you energetic throughout the day but also affects your body in the most promising ways.
It has been found that obesity and sleep have a close relationship. Moreover, there are evidence pieces stating that sleep influences our neuroendocrine function and glucose metabolism.[6]
Sleep loss is also associated with the following hormones-
a) Increased concentration of cortisol, the stress hormone, that brings anxiety which brings overeating as a major side effect.

b) Decreased insulin sensitivity, which is closely related to adipose fat accumulation and obesity.

c) Decreased levels of leptin which is the hormone that controls hunger and satiety. It suppresses appetite.
 Adults should sleep 7 or more hours per night on a regular basis to promote optimal health [8].
d) Increased levels of ghrelin which is the hunger hormone that will increase appetite.

The list of tips to reduce weight can always be increasing because weight loss comes from a number of dietary and lifestyle changes, however, the above points are scientifically proven.
So make a routine and bring the above changes in your life in order to lose weight in the most natural way.
Book A FREE Health Consultation Today!